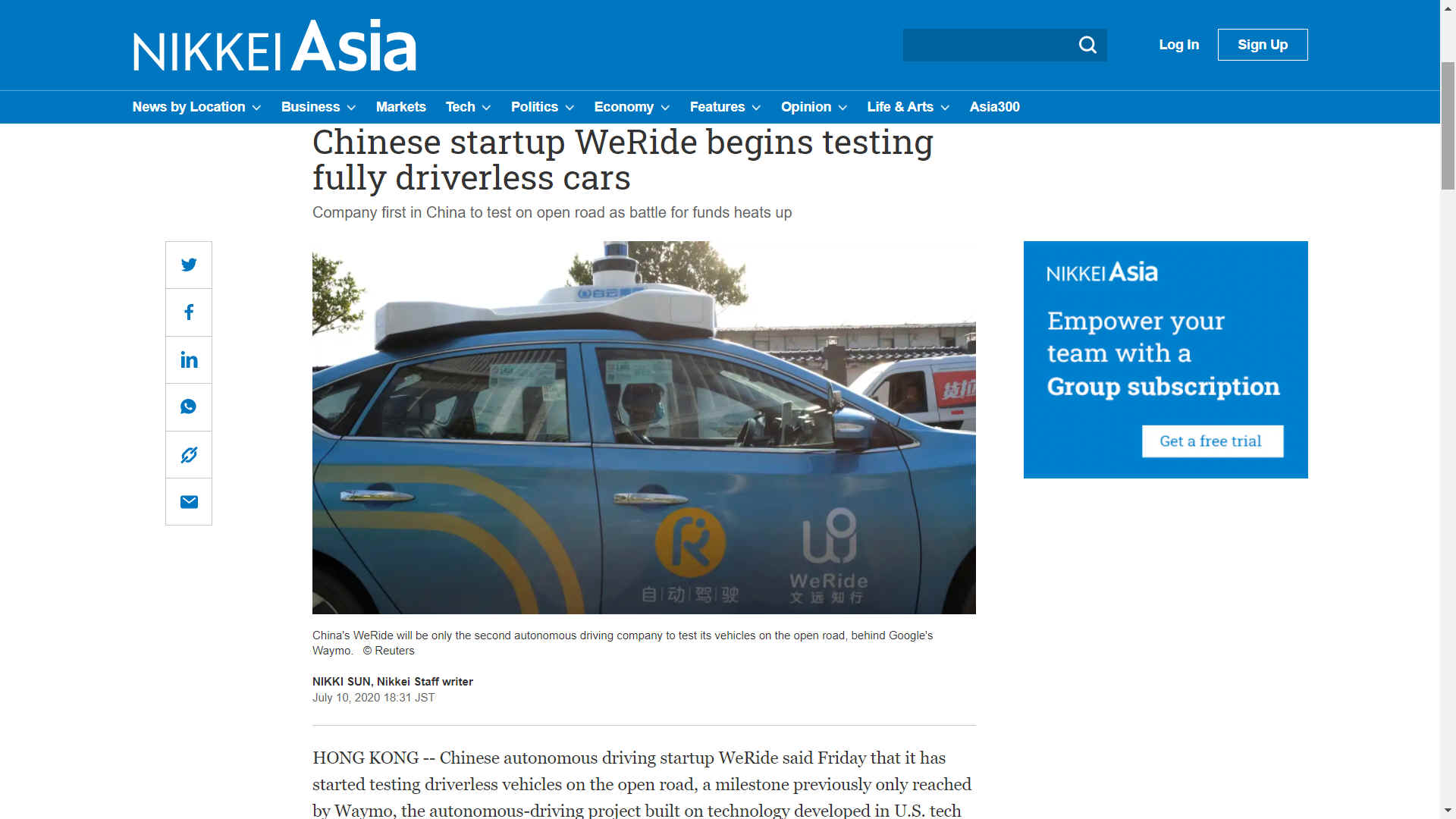 SILICON RUSH - Self driving trucks for freeway haulage logistics is all the rage at the moment for investors looking for the latest digital gold rush. WeRide joins Waabi, Zoox, Cruise, Kodiak, Pony.ai, Pronto.ai, Didi Chuxing, Waymo, Aurora, TuSimple and AutoX as they look for the elusive holy grail of AI on the road, somewhat blowing wildcard Tesla into the weeds. You can read more about these companies and the media coverage, and reviews, on this site. Strangely, even with the green hydrogen revolution taking place all over the world, there is as yet no energy vending system for these autonomous vehicles. It's competition as usual, in a world calling for collaboration.
Self-driving cars and trucks may drive themselves, but development is driven by economics. They will forecast to grow exponentially in the next two decades. How we deliver goods, the ownership of personal vehicles, ridesharing, public transportation – these all will take new shapes as self-navigating electric vehicles (AEVs) accelerate.

Cities, utilities, industry players and policymakers are quickly scaling to deliver on AEVs, which promise to be safer, faster, more cost-effective, and cleaner for our health and environment than yesterday's mobility systems.


NIKKEI ASIA 10 JULY 2020 - Chinese startup WeRide begins testing fully driverless cars

Hong Kong - Chinese autonomous driving startup WeRide said Friday that it has started testing driverless vehicles on the open road, a milestone previously only reached by Waymo, the autonomous-driving project built on technology developed in U.S. tech giant Google's laboratories.

WeRide, backed by an auto alliance formed by Renault, Nissan and Mitsubishi Motors, said it is testing about 10 cars in a limited area in the southeastern city of Guangzhou, with the help of people at the company's control center.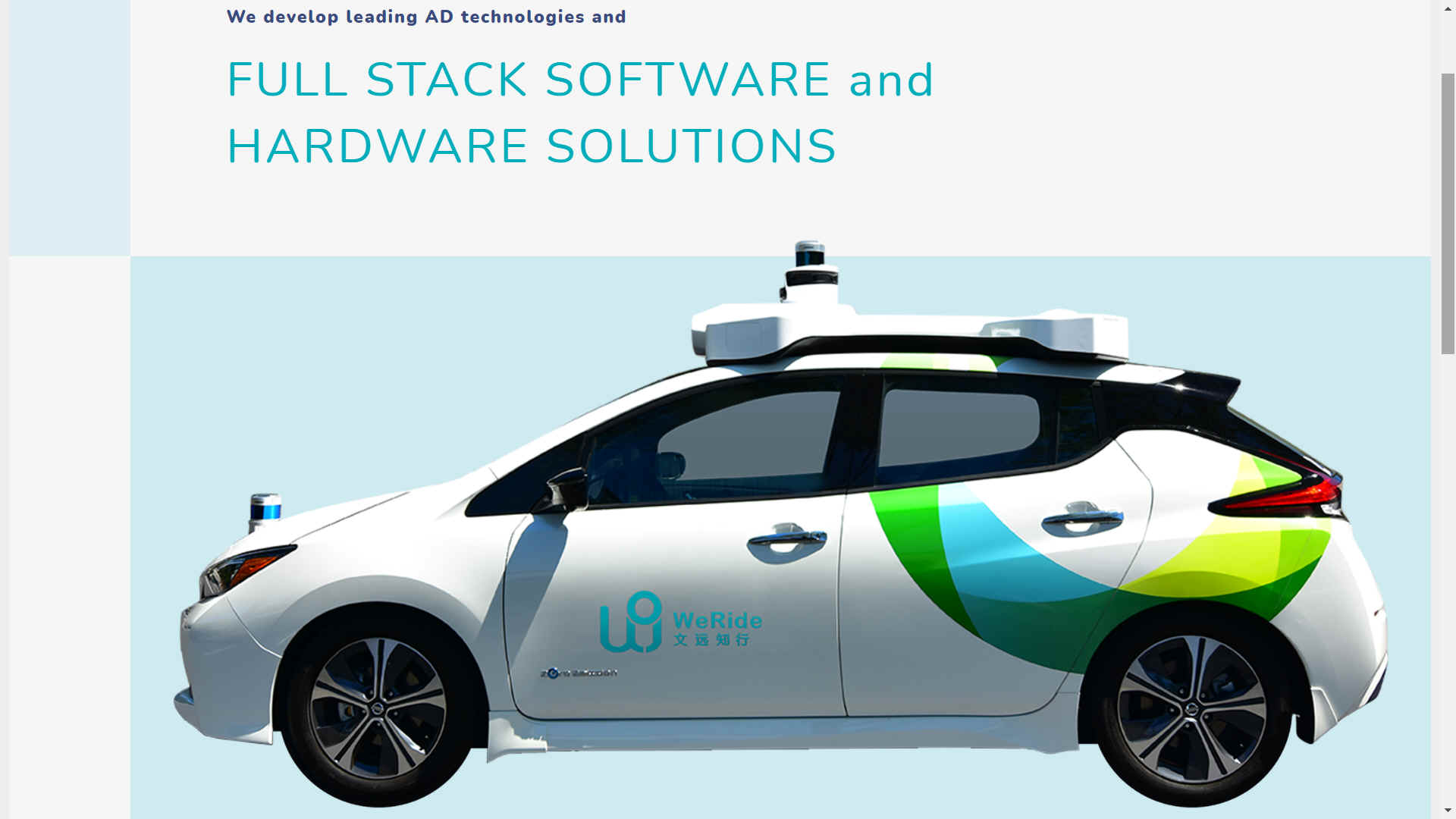 GOING THE DISTANCE - As of May 2021 WeRide's autonomous mileage has reached over 5,000,000 kilometers while the number is escalates every day. They secured another round of fundraising, raising some hundreds of $millions of dollars from IDG Capital, Homeric Capital, CoStone Capital, Cypress Star, Sky9 Capital, K3 Ventures and more. CMC Capital Partners, Qiming Venture Partners and Alpview Capital also participated in this round as existing partners - putting the company's value at $3.3 billion USD.
WeRide, founded in 2017, would also be the first company in China allowed to remove a human from the driver's seat, which, up to now, has been a government safety requirement. The company obtained a permit to operate the vehicles by remote control from authorities in Guangzhou this month. However, WeRide will keep a test controller inside the cars, usually in the back seat, during testing.

"Achieving full autonomous driving is an important goal for WeRide in the next two to three years," CEO and co-founder Tony Han said. "I am confident that WeRide will become the first company to provide reliable full self-driving robotaxi services to the public."

A 5G-enabled remote control system in the test cars allows them to be operated remotely in unusual traffic conditions, the company said in a news release. Previously, a backup driver in the car would switch off the auto mode and step in if needed.

WeRide will keep a driver in the car to help monitor the its operation, and stop it if necessary using a rear-seat brake, a company spokesperson said. Most of the testing will be conducted on roads with speed limits of no more than 40 kph.

WeRide's aggressive push toward fully autonomous driving - which industry insiders expect will take five to 10 years to complete - comes as competition heats up in the sector this year. Front-runners, including Pony.ai, Baidu and AutoX, have all launched robotaxi services and are seeking funds and partnerships with established companies to stay in the game.

WeRide, whose investors also include SenseTime and ABC International, an investment arm of Agricultural Bank of China, rolled out robotaxi service in Guangzhou at the end of last year. The fleet has expanded to 100 vehicles, the company said.

However, industry insiders have raised concerns about the safety of fully autonomous driving on open roads, and some question the significance of the tests.

"I am a bit worried about what WeRide is doing," a senior executive with a rival autonomous driving company said. Testing in a small designated area with few people has little practical meaning for autonomous driving, the executive said.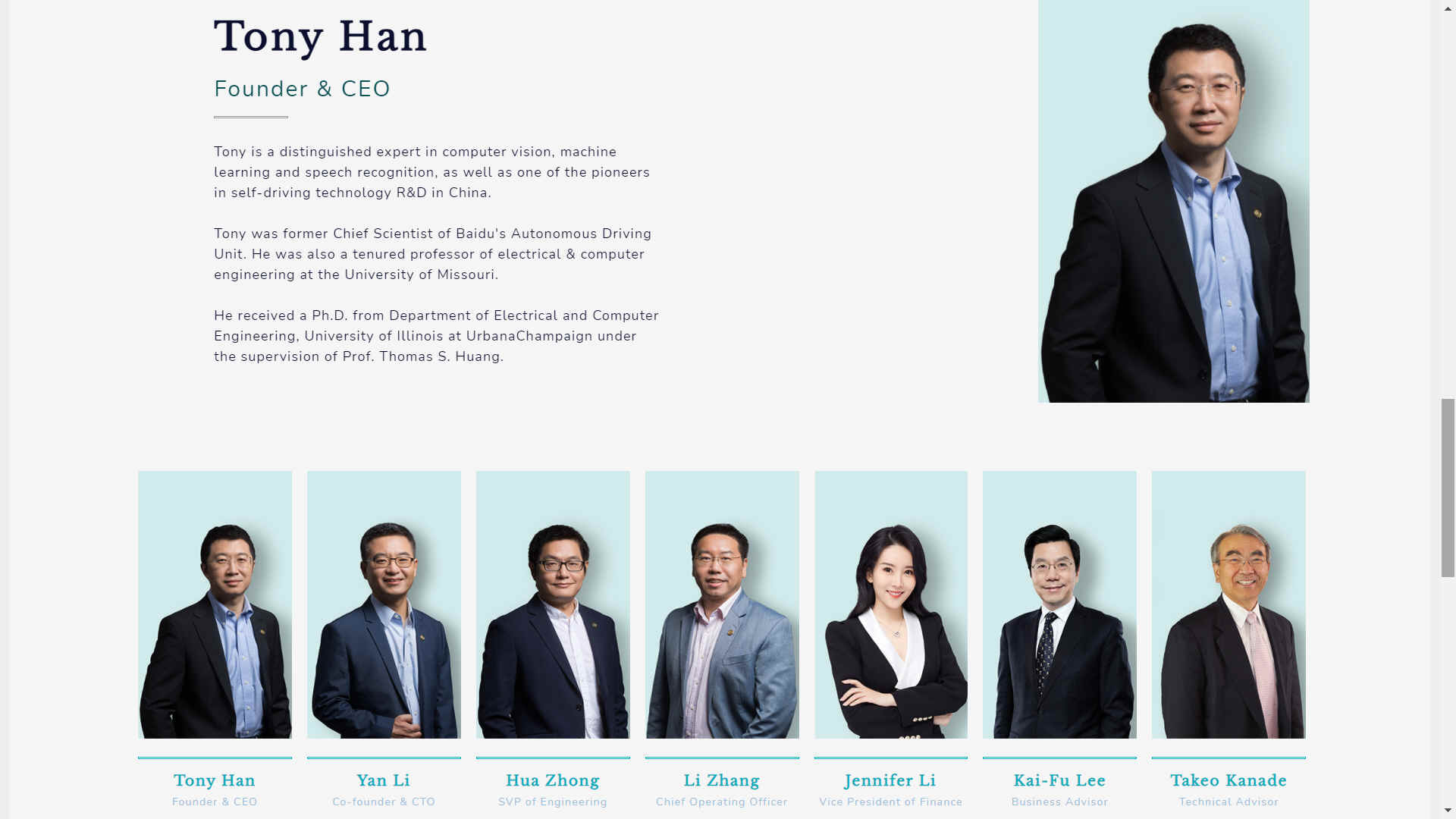 THE CREW - In-house built HD maps covering thousands of kilometers in multiple cities, with centimeter-level accuracy, detailed 3D geometric structures, as well as rich semantic information including lane, traffic control information.

Precise, real-time localization powered by multiple sensors including LiDAR, camera, GNSS and INS, enabling our AD vehicles to drive through tunnels of more than 1 kilometer long under challenging weather such as heavy rainfall.
WeRide said most of its tests were being conducted in a zone measuring about 1.83 sq. kilometers in Guangzhou that is fully covered by 5G signals. This helps reduce the average latency - a measure of network delay - for WeRide cars to 13 milliseconds, according to the company. Less latency means a driverless car can respond more quickly.

"The path to achieving safe, fully driverless vehicles on open roads is one marked by many incremental steps," said Mark Natkin, founder of Beijing-based consulting firm Marbridge Consulting.

"If the vehicle can establish a good record of driving safely on a small stretch of open road, maybe one with a relatively low speed limit that is not so heavily trafficked, then the company can convince the authorities and the public to allow a further trial, this time on a slightly larger stretch of road, or one that is marginally busier, or [that] has a slightly higher speed limit," he said.
...





....
CONTACTS
Global Headquarters:
icon21st Floor, Guanzhou Life Science Innovation Center
51 Luoxuan Rd., Guangzhou International Biotech Island
Guangzhou, China

Email: contactus@weride.ai
Press: pr@weride.ai
Careers: weride-hr@weride.ai
RECHARGING UNMANNED EVS FOR SMARTER CITIES
At the moment, the only system that would be capable of servicing such vehicles would be the proposed SmartNet™ dual fuel service stations, where such vehicles do not need human assistance to replenish their energy reserves, using modular energy vending.
Allied to this is PAYD (Pay As You Drive) billing, also seen as a necessary function for autonomous, unmanned, self-driving, robotic vehicles of the future, as part of the chicken and egg cure, for a better place to live.
https://asia.nikkei.com/Business/Technology/Chinese-startup-WeRide-begins-testing-fully-driverless-cars
https://www.weride.ai/en/
https://asia.nikkei.com/Business/Technology/Chinese-startup-WeRide-begins-testing-fully-driverless-cars
THE AUTOMATED and ELECTRIC VEHICLES ACT 2018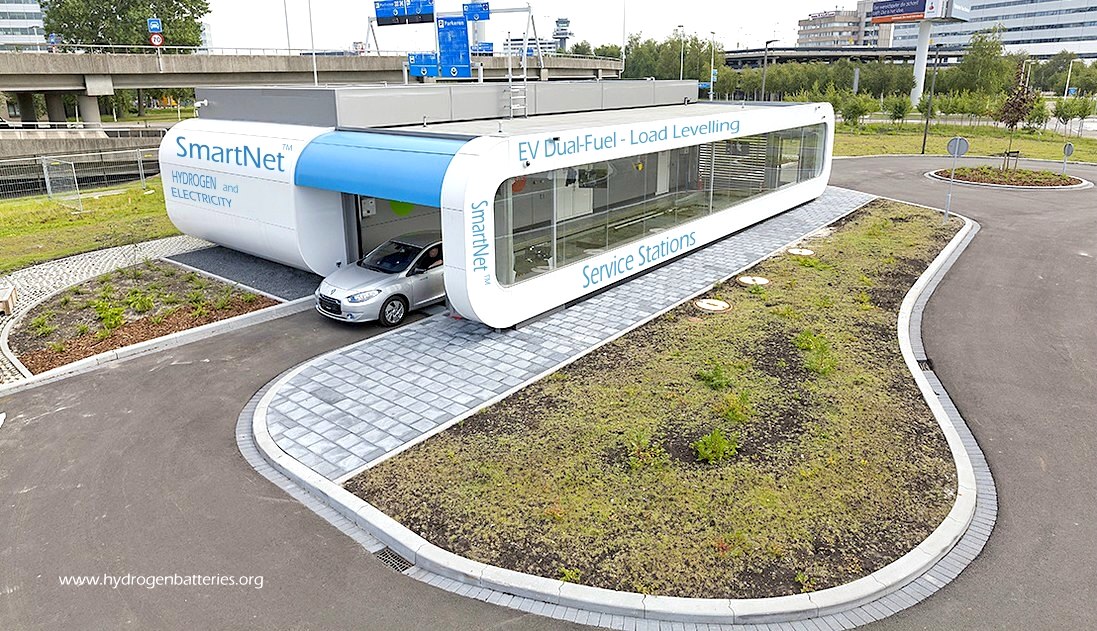 SMART SERVICING FOR ROBOT VEHICLES - Those looking for a future proofed infrastructure for renewably sourced energy for electric vehicles, may want to consider the new breed of self driving passenger cars, taxis, and commercial trucks that will benefit from automated recharging if they are to be fully autonomous in operation - most especially unmanned robotic taxis and freight vehicles. These units are potentially safer in terms of hydrogen handling, than piped gas, offering an alternative energy network.
Please use our A-Z INDEX to navigate this site
This website is provided on a free basis to promote zero emission transport from renewable energy in Europe and Internationally. Copyright © Universal Smart Batteries and Climate Change Trust 2021. Solar Studios, BN271RF, United Kingdom.