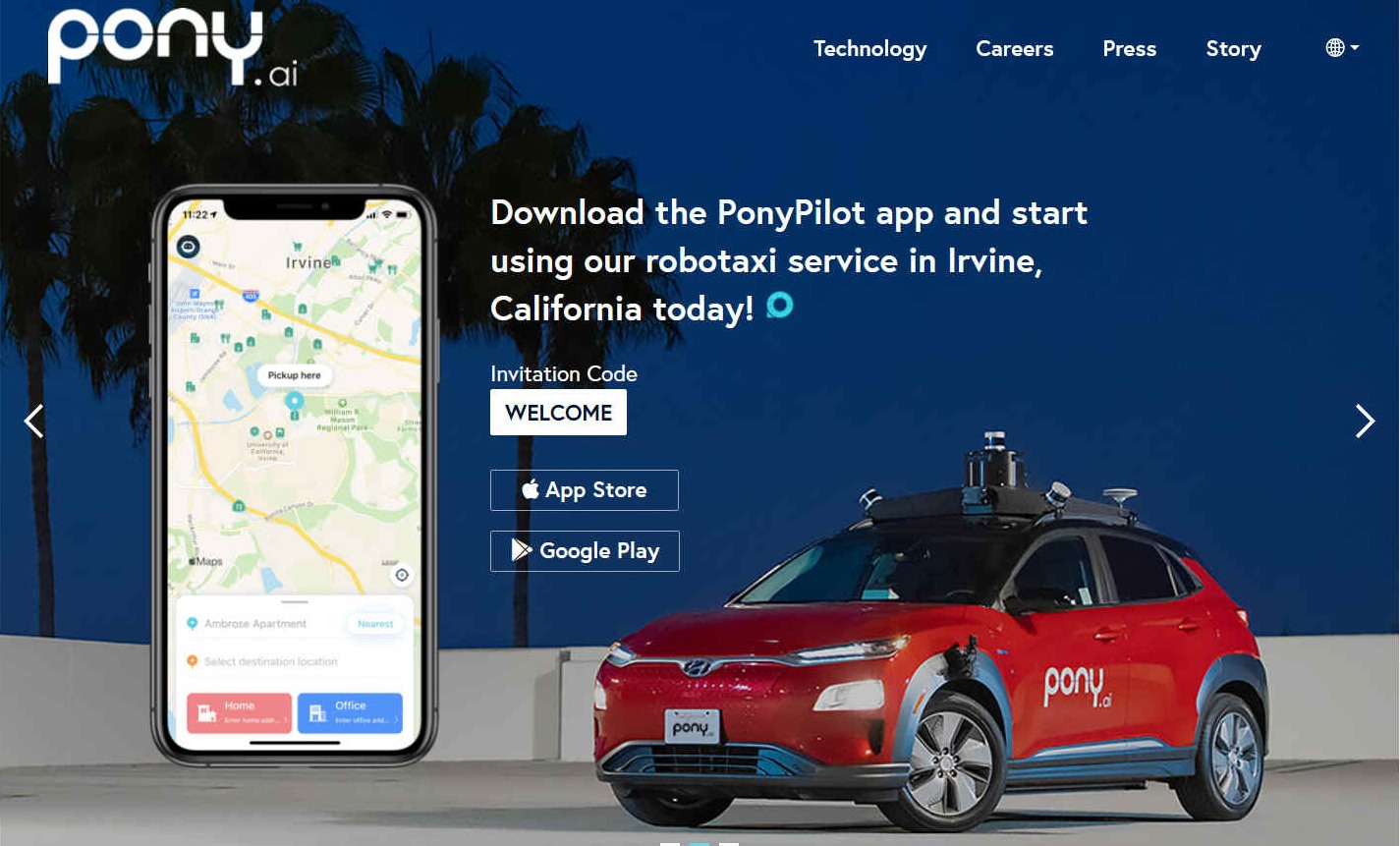 PONY.ai - Self driving trucks for freeway haulage logistics is all the rage at the moment for investors looking for the latest digital gold rush. Kodiak joins Waymo, Aurora, TuSimple and AutoX as they look for the elusive holy grail of AI on the road, somewhat blowing wildcard Tesla into the weeds. You can read more about these companies and the media coverage, and reviews, on this site. Strangely, even with the hydrogen revolution taking place all over the world, there is as yet no energy vending system for these autonomous vehicles. It's competition as usual, in a world calling for collaboration.
Self-driving cars and trucks may drive themselves, but development is driven by economics. They will forecast to grow exponentially in the next two decades. How we deliver goods, the ownership of personal vehicles, ridesharing, public transportation – these all will take new shapes as autonomous electric vehicles (AEVs) accelerate.

Cities, utilities, industry players and policymakers are quickly scaling to deliver on AEVs, which promise to be safer, faster, more cost-effective, and cleaner for our health and environment than yesterday's mobility systems.

Pony.ai is an autonomous vehicle technology company co-located in Silicon Valley, Beijing and Guangzhou. The company was founded in December 2016 by James Peng and Lou Tiancheng who were formerly developers for Baidu in Silicon Valley.
In January 2018 Pony.ai completed a $112 million Series A round co-led by Morningside Venture Capital and Legend Capital with seed round lead-investor Sequoia China and investor IDG Capital also participating in the round, alongside Hongtai Capital, Legend Star, Puhua Capital, Polaris Capital, DCM Ventures, Comcast Ventures and Silicon Valley Future Capital. So quite a financial scrum.

Toyota plans to invest $400 million in the company. They previously announced that they will work together on testing self-driving cars on public roads in Beijing and Shanghai.

In May 2021, California regulators gave the company permission to Pony.ai to test its autonomous vehicles without a human safety driver in specified streets within Fremont, Milpitas and Irvine.
GLOBENEWSWIRE 25 FEBRUARY 2020

FREMONT, Calif., Feb. 25, 2020 - Pony.ai, an autonomous driving company, announces today that it has raised $400 million from Toyota Motor Corporation to deepen and expand the two companies' collaboration in mobility services. The investment comes as an extension of a business partnership that was formed between Pony.ai and Toyota in 2019. Building upon the foundation established last year, both companies will further advance their joint efforts in autonomous driving technology development and mobility service deployment. The new funding totals $462 million and puts Pony.ai's valuation at just over $3B.

Strengthened ties will enable deeper integration of Pony.ai's autonomous driving system with Toyota's robust vehicle platforms and technologies. This type of collaboration is a strategic approach for both companies. In August 2019, Pony.ai and Toyota initiated joint autonomous driving pilots in China. This year's strategic investment will expand the partnership's scope of collaboration. In addition to co-developing autonomous driving technology, Pony.ai and Toyota will look beyond the vehicle itself to explore further possibilities on mobility services.

Since its establishment in December 2016, Pony.ai has been committed to revolutionizing the future of transportation by building the safest and most reliable solution for autonomous mobility. Pony.ai has been testing its Robotaxi pilot service, PonyPilot since late 2018 in Guangzhou, China. With PonyPilot, Pony.ai became the first company to launch a Robotaxi operation and offer self-driving car rides to the general public in China. In November 2019, Pony.ai also became the first company to roll out a public-facing Robotaxi pilot service in California, demonstrating its ambition and commitment to mobility services at a global scale.

Going forward, Pony.ai and Toyota will continue to work together to deliver on their shared vision of a safe and sustainable mobility future. The partnership will focus on providing meaningful societal benefit by leveraging the technologies, know-how, and services of each company.

About Pony.ai

Pony.ai is a technology company aiming to build the safest and most reliable autonomous driving technology. Founded in late 2016, Pony.ai has been a pioneer in autonomous mobility technologies and services across the US and China, spearheading public-facing Robotaxi pilots in both markets. Pony.ai is committed to creating a safe and sustainable mobility future by delivering autonomous mobility everywhere.

For more information on this story please contact: media@pony.ai
11 JANUARY 2021

The coalition to form policies and build public trust surrounding self-driving vehicles was founded by Ford, Lyft, Uber, Volvo, and Waymo. The new group of Embark, Kodiak, and TuSimple are the first to be exclusively dedicated to autonomous vehicles.

The Self-Driving Coalition, which was formed in 2016 to educate and evangelize the public, politicians, and regulators on the merits of self-driving vehicles, has added its first three autonomous truck companies: Embark, Kodiak, and TuSimple.

These are the first members to exclusively work with self-driving trucks, which seek to make the roadways safer by replacing human drivers with futuristic robotic and visioning technology. While the truth of that is unproven, human-helmed trucking has been under scrutiny for the rise in traffic fatalities over the past decade.

Fatal crashes involving large trucks rose 46% from 2009 (3,380 deaths) to 2018 (4,951 deaths), according to the National Highway Traffic Safety Administration. Over that same period, it's estimated injuries from crashes involving these trucks more than doubled, from 74,000 in 2009 to 151,000 in 2018. The NHTSA, which defines large trucks as exceeding a 10,000-lb. gross vehicle weight rating, noted 75% of the fatal accidents involved a heavy-duty truck (GVWR>26,000 lbs.).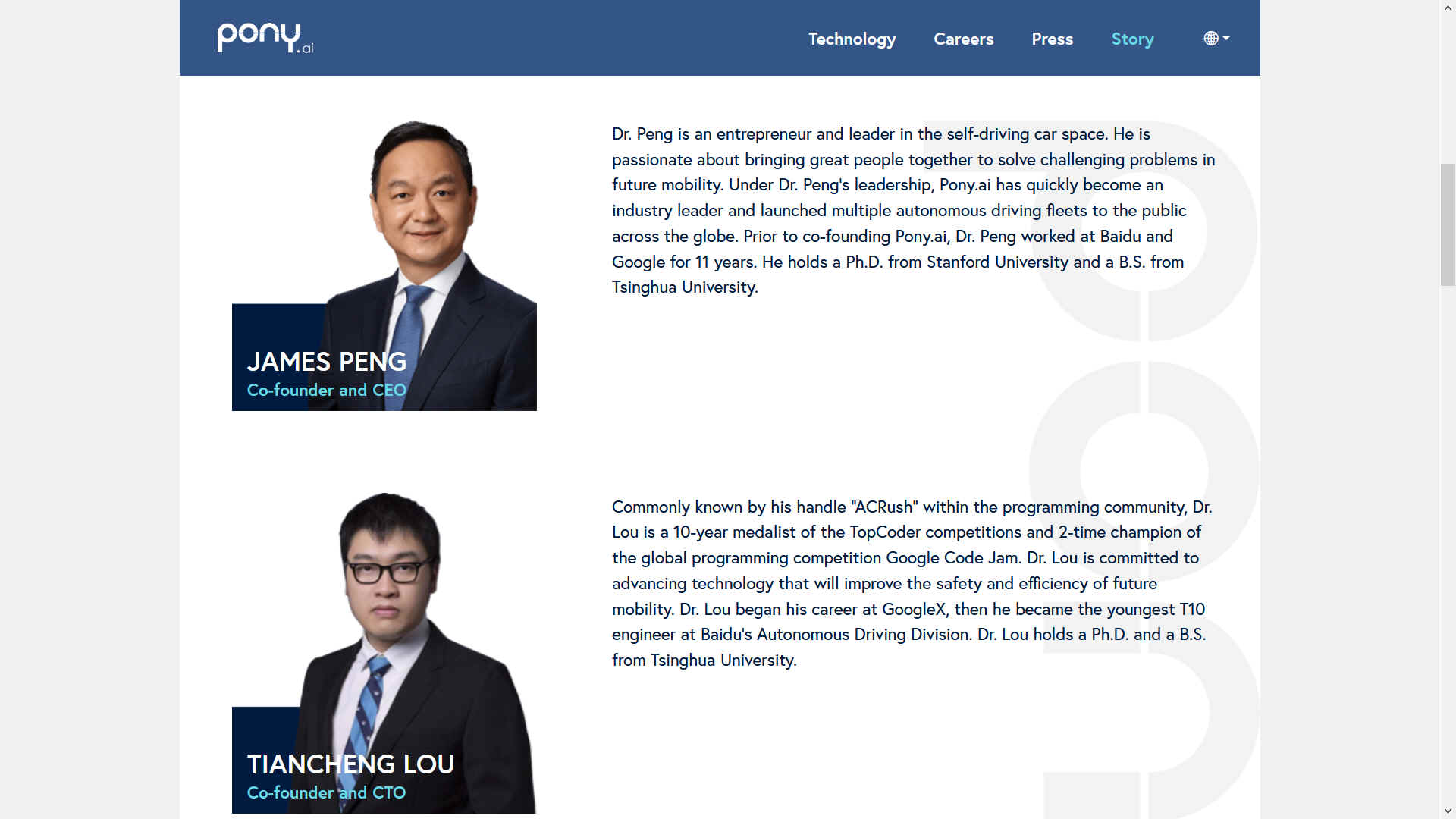 Many in the industry also point to a consistent shortage of drivers as a top safety and operational problem. Trucks driven by artificial intelligence that rely on sophisticated cameras and lidar sensors are thought as a way to combat both issues.

The coalition believes that "autonomous vehicle technology holds the potential to improve safety, enhance mobility, and transform how goods and passengers move." The coalition's existing members include Argo AI, Aurora, Cruise, Ford, Lyft, Motional, Nuro, Uber, Volvo Cars, and Waymo.

"We're excited to welcome Embark, Kodiak and TuSimple," said Ariel Wolf, counsel to the Coalition. "By adding their voices to our work with federal, state and local policymakers, the Coalition enhances our commitment to make self-driving technology's transformative potential a reality on America's roads and highways."

TuSimple, founded in 2015, is the most recognizable of the three, and has 40 test trucks operating in the American Southwest currently, with a deal in place with Navistar to automate a version of the International LT Series. UPS is a partner on routes and an investor. The San-Diego based startup has raised more than $300 million and this year put out a call for $250 million in Series E funding.

"We're proud to join the Self Driving Coalition and to advance autonomous driving technologies which will help make roads safer and more efficient for everyone," said Jim Mullen, chief administrative and legal officer of TuSimple (and former FMCSA administrator). "Our working relationship with the DOT, state and local officials has been very productive, and we look forward to joining efforts to collectively bolster the AV industry's efforts to collaborate with government officials to bring this transformational technology to market safely and reliably."

Embark's 25-year-old CEO Alex Rodrigues came up with the idea for the company he co-founded when his car's tire blew out on the highway. As he waited several hours for a repair truck, he saw many of the 18-wheelers rolling by had signs pleading "Drivers Wanted."

"The American Transportation Research Institute estimates there is currently a shortage of 100,000 truck drivers in the industry, which is poised to only get worse as baby boomer drivers - the bulk of the industry's workforce - retire over the next decade," Rodrigues said in 2017 when Embark's first Peterbilt began testing in Nevada. "Embark's goal is to increase productivity per driver and prevent the shortage from becoming a crisis."

Four years later, Embark has raised at least $117 million and has 13 self-driving semis.

"The safety and efficiency benefits of self-driving technology are especially pronounced in freight trucking," said Rodrigues. "Embark has been working closely with federal and state officials to realize these benefits since our founding in 2016. We are excited to add our voice and trucking perspective to the Self-Driving Coalition and ensure businesses and consumers who rely on freight trucking can benefit from self-driving technology."

Kodiak Robotics, founded in 2018, started hauling between Dallas and Houston the following year using Kenworth trucks loaded with its suite of self-driving tech.

"We've long admired the work of the Self-Driving Coalition, and are thrilled to join given our shared commitment to improving roadway safety by bringing self-driving vehicles to American highways," said Don Burnette, CEO of Kodiak Robotics. "Self-driving trucks will likely be among the first AVs most Americans see on the road at scale – we look forward to working with the Self-Driving Coalition to engage with policymakers and the public at large on this critical technology."
RECHARGING UNMANNED EVS FOR SMARTER CITIES
At the moment, the only system that would be capable of servicing such vehicles would be the proposed SmartNet™ dual fuel service stations, where such vehicles do not need human assistance to replenish their energy reserves, using modular energy vending. This assumes compatibility.
Allied to this is PAYD (Pay As You Drive) billing, also seen as a necessary function for autonomous, unmanned, self-driving, robotic vehicles of the future.

https://www.globenewswire.com/news-release/2020/02/26/1990586/0/en/Pony-ai-Raises-400-Million-from-Toyota-to-Accelerate-Autonomous-Driving-Development.html
https://pony.ai/en/index.html
THE AUTOMATED and ELECTRIC VEHICLES ACT 2018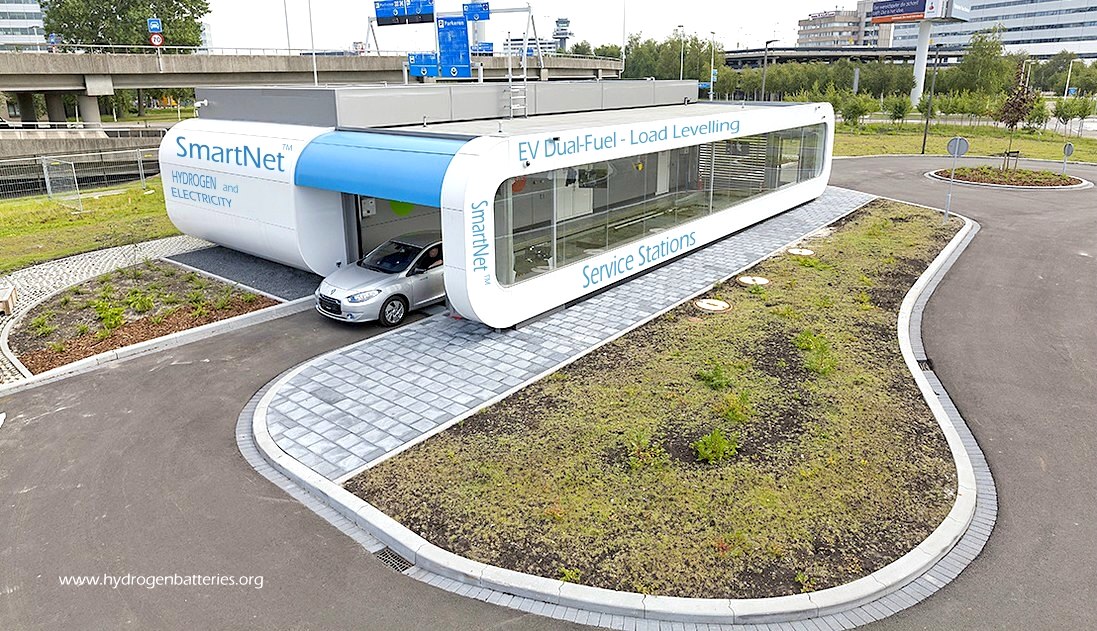 SMART SERVICING FOR ROBOT VEHICLES - Those looking for a future proofed infrastructure for renewably sourced energy for electric vehicles, may want to consider the new breed of self driving passenger cars, taxis, and commercial trucks that will benefit from automated recharging if they are to be fully autonomous in operation - most especially unmanned robotic taxis and freight vehicles. These units are potentially safer in terms of hydrogen handling, than piped gas, offering an alternative energy network.
Please use our A-Z INDEX to navigate this site
This website is provided on a free basis to promote zero emission transport from renewable energy in Europe and Internationally. Copyright © Universal Smart Batteries and Climate Change Trust 2021. Solar Studios, BN271RF, United Kingdom.