SILICON HIGHWAY - Self driving trucks for freeway haulage logistics is all the rage at the moment for investors looking for the latest digital gold rush. Zoox, Cruise, Kodiak, Momenta, Navya, joins Pony.ai, Pronto.ai, Didi Chuxing, Waymo, Aurora, TuSimple and AutoX as they look for the elusive holy grail of AI on the road, somewhat blowing wildcard Tesla into the weeds. You can read more about these companies and the media coverage, and reviews, on this site. Even with the green hydrogen revolution taking place all over the world, there is as yet no energy vending system for these autonomous vehicles. It's competition as usual, in a world calling for collaboration.
Self-driving cars and trucks may drive themselves, but development is driven by economics. They are forecast to grow exponentially in the next two decades. How we deliver goods, the ownership of personal vehicles, ridesharing, public transportation – these all will take new shapes as self-navigating electric vehicles (AEVs) accelerate.

Cities, utilities, industry players and policymakers are quickly scaling to deliver on AEVs, which promise to be safer, faster, more cost-effective, and cleaner for our health and environment than yesterday's mobility systems.


FORBES 8 JUNE 2021 - Uber Veteran Launches Her 'AI Mindset' Self-Driving Startup With $83.5 Million Round

Computer scientist Raquel Urtasun, an artificial intelligence expert who led a team of Toronto-based engineers for Uber's self-driving vehicle program, is launching tech startup Waabi with an $83.5 million funding round and a new "AI mindset" approach to commercializing automated driving.

The Series A round, among the biggest for any Canadian tech startup, is led by Khosla Ventures and includes investment from Uber, Radical Ventures, 8VC, OMERS Ventures and BDC Capital's Women in Technology Venture Fund. Aurora Innovation, the self-driving tech company that acquired Uber ATG last December, is a minority investor. AI experts including Stanford University's Fei-Fei Li, the University of Toronto's Geoffrey Hinton and Sanja Fidler and the University of California, Berkeley's Pieter Abbeel also participated in the round.

The initial application of its technology is automating long-haul trucks, though it's not saying when that might begin. Waabi isn't disclosing a company valuation based on the Series A, nor is it saying who will sit on its board.

The company (whose name is inspired by an Ojibwe word meaning "she has vision") aims to set itself apart from companies that have raised billions of dollars, such as Waymo, Cruise, Zoox, Argo AI, TuSimple and Aurora, by relying heavily on cutting-edge AI tools and less of what Urtasun calls a traditional "robotics mindset." The latter requires vastly more data, solving an almost endless list of tasks and incalculable miles of on-road driving to train the software.

Waabi's approach relies on a "new generation of AI algorithms that combine deep learning, probabilistic inference and complex optimization" that makes it possible to "generalize and learn from a small amount of data," Urtasun says. Her company has also developed a closed-loop computer simulation system to test and train the driving software that, ideally, will be applicable in multiple geographies.

"You end up with an approach that requires much less to actually develop. It's much less capital-intensive and doesn't require this driving and driving and driving on the road. You get much more automated, fast-paced solutions, and with the ability to come up with much more complex systems," she says.

The Spanish native's startup arrives amid a period of consolidation within the autonomous driving industry, a major management change at Waymo and growing uncertainty about exactly how soon robotaxis, self-driving trucks and autonomous urban delivery vehicles will be ready for wide-scale deployment. With the creation of Waabi, Urtasun also becomes the third woman to lead a self-driving tech company, joining Zoox CEO Aicha Evans and Tekedra Mawakana, Waymo's new co-CEO.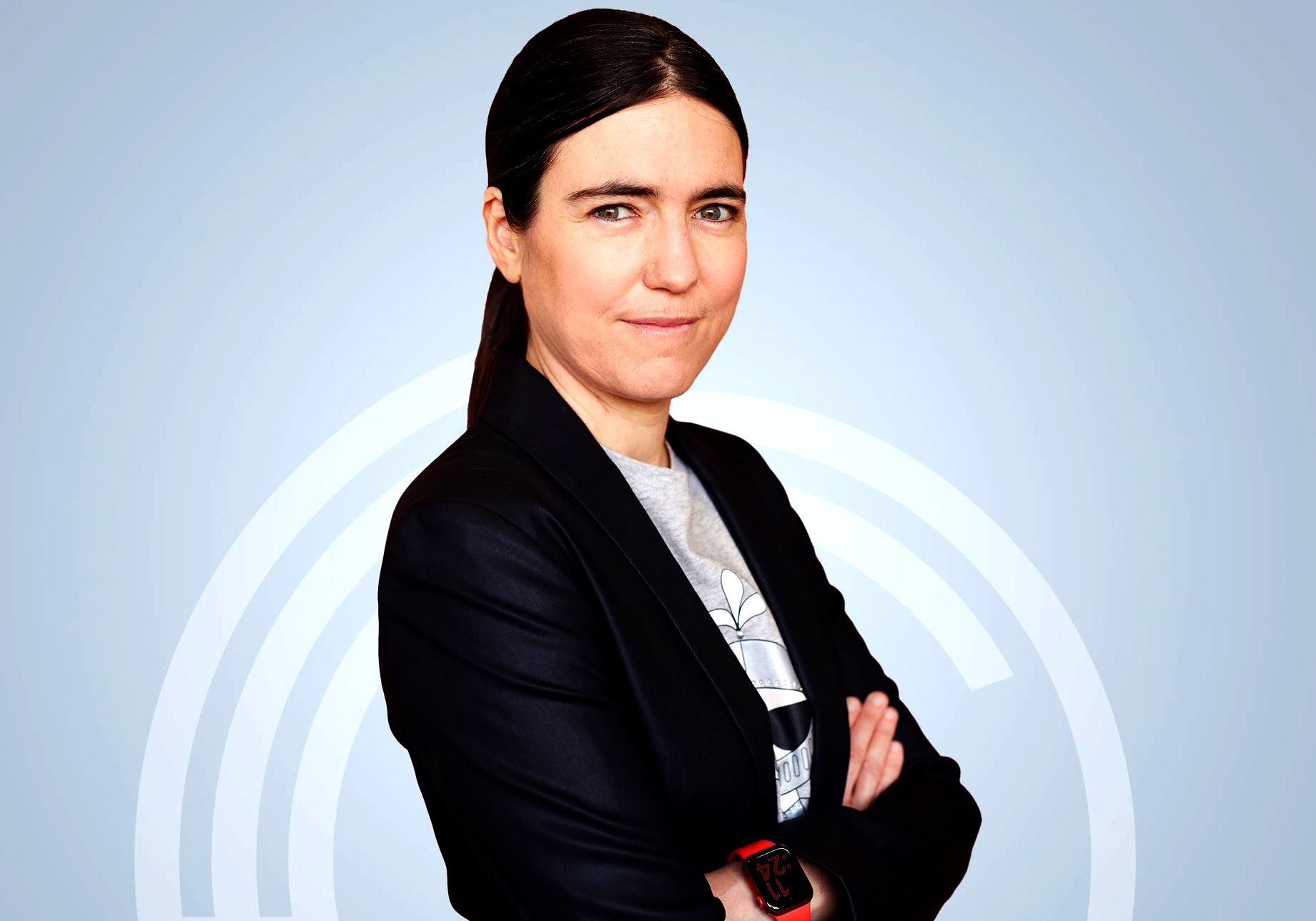 WAABI CEO: RAQUEL URTASUN - "Not everything in consolidation is good. One of the problems is that you have less and less diversity of approach."

When Uber hired Urtasun in May 2017 as a chief scientist to lead a tech hub in Toronto, where she is also a professor of computer science at the University of Toronto, former CEO Travis Kalanick called her "one of the world's leading researchers in the fields of machine perception and artificial intelligence." (Urtasun also recently served as a judge for Forbes' AI 50 2021: America's Most Promising Artificial Intelligence Companies.)

"Raquel is truly one-of-a-kind—a tenacious and inspiring leader who empowers those around her to excel," said Uber CEO Dara Khosrowshahi.

Sven Strohband, managing director at Khosla Ventures, said "with a dream team that has been at the forefront of innovation in the industry and a differentiated, AI-first approach, Waabi is well-positioned to lead the next generation of self-driving technology."

Arriving at a period of industry consolidation—and some frustration with the overall pace of development—is "exactly the right time to start a company," says Urtasun.

"We've seen a lot of consolidation and that makes sense when you have a very capital intensive approach. But not everything in consolidation is good. One of the problems is that you have less and less diversity of approach," she says. "If you're trying to solve such a difficult problem as self-driving, and you're all going with a single approach, chances of really solving this are much smaller than if you try to solve it with a diverse set of approaches."
RECHARGING UNMANNED EVS FOR SMARTER CITIES
At the moment, the only system that would be capable of servicing such robotic vehicles would be the proposed SmartNet™ dual fuel service stations, where such vehicles do not need human assistance to replenish their energy reserves, using modular energy vending, where blue is the new green, helping to cool our climate. This assumes compatibility with a cartridge based energy transfer system.
Allied to this is PAYD (Pay As You Drive) billing, also seen as a necessary function for autonomous, unmanned, self-driving, robotic vehicles, is helping to make the world a better place with cleaner air to breathe.
https://www.forbes.com/sites/alanohnsman/2021/06/08/uber-veteran-launches-her-ai-mindset-self-driving-startup-with-835-million-round/
https://www.forbes.com/sites/alanohnsman/2021/06/08/uber-veteran-launches-her-ai-mindset-self-driving-startup-with-835-million-round/
THE AUTOMATED and ELECTRIC VEHICLES ACT 2018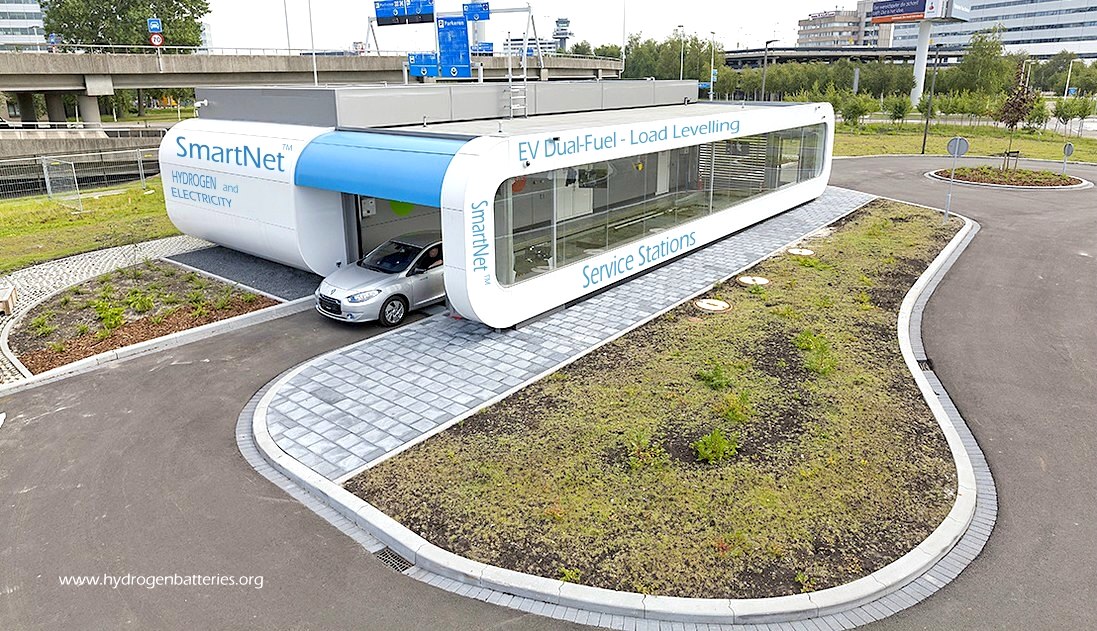 SMART SERVICING FOR ROBOT VEHICLES - Those looking for a future proofed infrastructure for renewably sourced energy for electric vehicles, may want to consider the new breed of self driving passenger cars, taxis, and commercial trucks that will benefit from automated recharging if they are to be fully autonomous in operation - most especially unmanned robotic taxis and freight vehicles. These units are potentially safer in terms of hydrogen handling, than piped gas, offering an alternative energy network.
Please use our A-Z INDEX to navigate this site
This website is provided on a free basis to promote zero emission transport from renewable energy in Europe and Internationally. Copyright © Universal Smart Batteries and Climate Change Trust 2021. Solar Studios, BN271RF, United Kingdom.