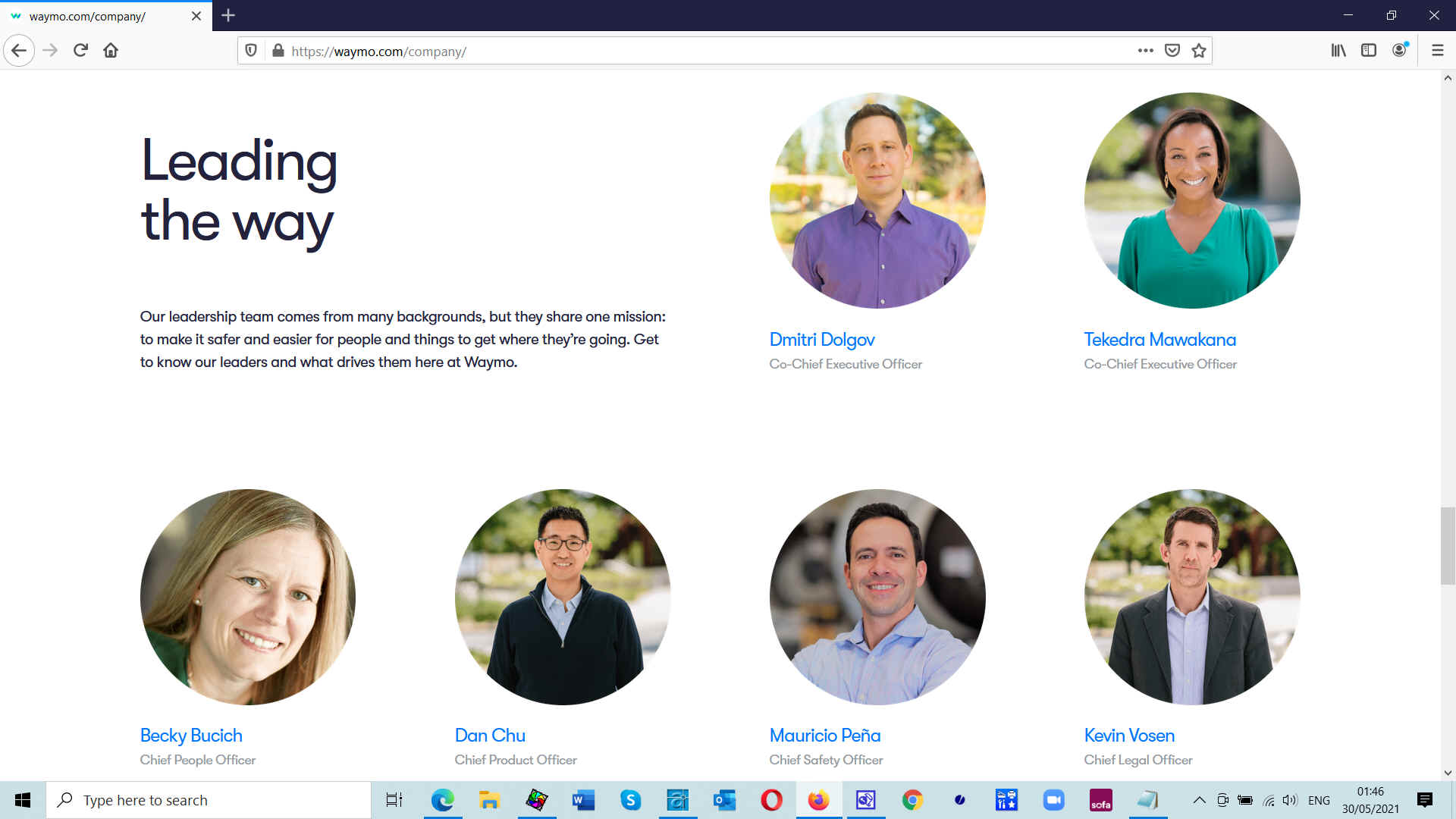 WAYMO TEAM - These are the people at Waymo, who are making robotaxis happen.
Waymo is an autonomous driving technology company with a mission to make it safe and easy for people and things to get where they're going. Since their start as the Google Self-Driving Car Project in 2009, Waymo has been focused on building the Waymo Driver - the World's Most Experienced DriverTM to improve everyone's access to mobility while saving thousands of lives now lost to traffic crashes.

Waymo LLC is an American autonomous driving technology development company. It is a subsidiary of Alphabet Inc, the parent company of Google. Waymo operates a commercial self-driving taxi service in the greater Phoenix, Arizona area called "Waymo One", with Chandler, Arizona fully mapped. In October 2020, the company expanded the service to the public, and it is the only self-driving commercial service that operates without safety backup drivers in the vehicle. Waymo also is developing its driving technology for use in other vehicles, including delivery vans and Class 8 tractor-trailers for delivery and logistics.
Waymo is run by co-CEOs Tekedra Mawakana and Dmitri Dolgov. The company has raised $3 billion in two outside funding rounds. Waymo has partnerships with multiple vehicle manufacturers to integrate Waymo's technology, including with Daimler AG, Nissan-Renault, Stellantis, Jaguar Land Rover, and Volvo.
With RoboCars, RoboTaxis in cities, Robovans for goods deliveries, and RoboTrucks for heavy haulage, it is possible that the face of transport is set to change considerably in the years ahead, but that will not happen without an automated energy infrastructure.
RECHARGING UNMANNED EVS
At the moment, the only system that would be capable of servicing such vehicles would be the proposed SmartNet™ dual fuel service stations, where such vehicles do not need human assistance to replenish their energy reserves, where blue is the new green, helping to cool our climate.
Allied to this is PAYD (Pay As You Drive) billing, also seen as a necessary function for autonomous, unmanned, self-driving, robotic vehicles, is helping to make the world a better place.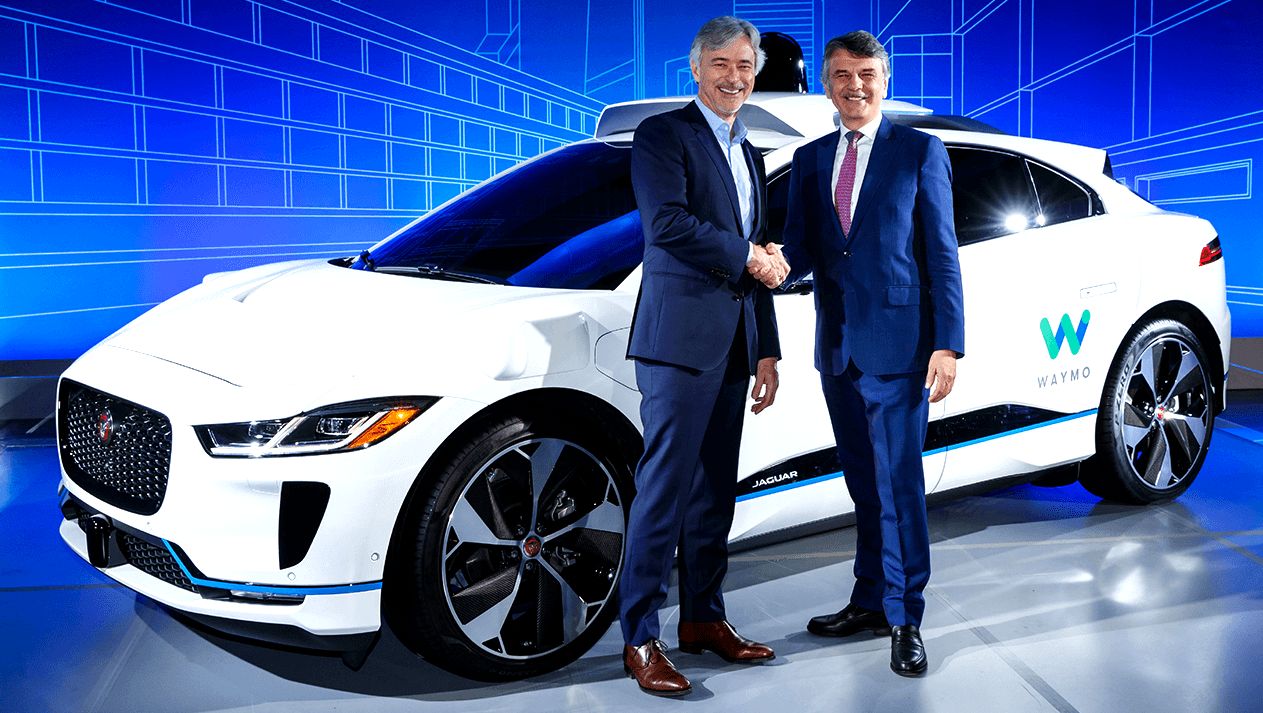 THE ROBOT REPORT - 8 OCTOBER 2020

Waymo, the self-driving vehicle technology unit of Google parent Alphabet, is relaunching and expanding access to its fully driverless robotaxi service around Phoenix. Current members of the Waymo One ride-hailing service will now have access to driverless robotaxis and in a few weeks anyone who downloads the Waymo app will too.

In other noteworthy changes, riders can now bring along family and friends, although it'll be interesting to see how that goes with the COVID-19 pandemic, and they're finally allowed to talk about the experience. Previously, riders were required to sign a non-disclosure agreement before riding around in the autonomous vehicles. Waymo must be uber confident in its technology if its now taking the muzzles off its riders.

The general public might still have to wait a bit. The company said it'll give first dibs to Waymo One users who have yet to ride in a driverless vehicle.

"In the near term, 100% of our rides will be fully driverless. We expect our new fully driverless service to be very popular, and we're thankful to our riders for their patience as we ramp up availability to serve demand," Waymo CEO John Krafcik said in a statement. "Later this year, after we've finished adding in-vehicle barriers between the front row and the rear passenger cabin for in-vehicle hygiene and safety, we'll also be re-introducing rides with a trained vehicle operator, which will add capacity and allow us to serve a larger geographical area."

Waymo's autonomous vehicles operate in a 100-square-mile area of Phoenix, but the fully driverless rides will take place in a 50-square-mile area in the suburbs of Chandler, Tempe, and Mesa.

Waymo has been testing its autonomous vehicles in Phoenix since early 2017. In early 2018, it said it would launch a fully driverless robotaxi service by the end of the year. It did launch Waymo One in December 2018, but each vehicle was equipped with a human safety driver, and the service was limited to a small group.
Where does Waymo go next?

Waymo's rollout of its robotaxi service has been slower than expected, and it has yet to say where it will take the service next. But perhaps Krafcik dropped a hint in this comment to Reuters: "You can imagine we'd love the opportunity to bring the Waymo One driver to our home state of California."

Waymo has been testing in California for years. Although many believe the statistics are flawed, it always leads the way when it comes to the disengagement reports from the California DMV. Waymo has also tested in several other locations, including Florida, Michigan, and Washington State. The company also tests its autonomous trucks in Texas.

The Northeastern United States would be much harder with the snowy winters. Perhaps Las Vegas is a dark horse. Motional, the newly named autonomous driving venture between Hyundai and Aptiv, has been running a robotaxi pilot service in Las Vegas for a couple of years now. The service has provided more than 100,000 rides, but the cars are equipped with human safety drivers. Motional's CTO, Laura Major, joined The Robot Report Podcast this week, which you can listen to above. Skip ahead to the 47:56 mark to hear the robotaxi discussion.

Wherever the Waymo One fully driverless service goes next, it's going to be a while. It took Waymo three-plus years to open up its service for a 50-square-mile area around Phoenix. It also cost Alphabet a pretty penny to get Waymo to this point. Waymo recently raised $3 billion from outside investors, the first time it raised capital.

One thing, however, remains clear: Waymo continues to lead the robotaxi race. By Steve Crowe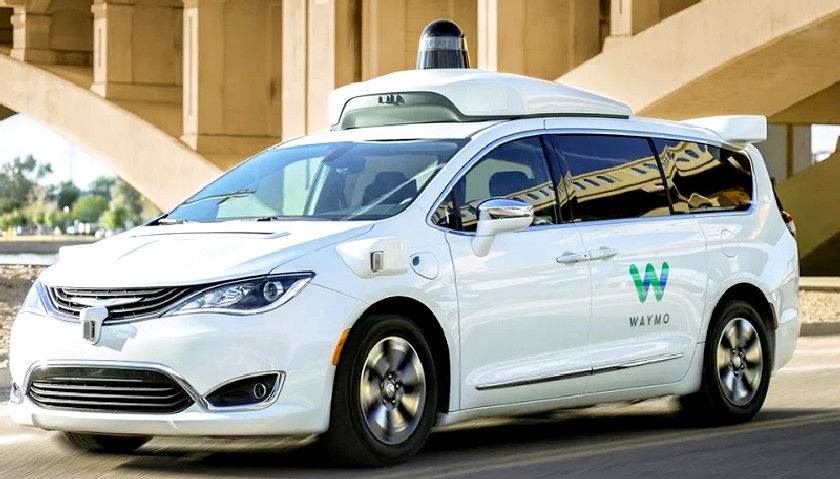 ELECTRIVE 28 MARCH 2018 - GOOGLE'S WAYMO TO TURN JAGUAR I-PACE INTO ROBOTAXI

Jaguar and Google's Waymo have announced a long-term strategic partnership to launch a 20,000 strong fleet of self-driving taxis based on the I-Pace. Testing is to start this year with the final autonomous electric cars to arrive by 2020.

Those numbers promise a strong partnership between Jaguar Land Rover and Waymo that is formerly Google's self-driving car project indeed. They operate a fleet with Chrysler's Pacifica Hybrid vans already and said they ordered thousands more.

The Jaguar I-Pace is a different league though and engineers from both companies are to work together to apply Waymo's autonomous driving technology. Testing of the self-running cat is to start this year and Waymo plans to order 20,000 I-Pace in the following two years to grow their fleet throughout 2020.

Waymo is the only company to date that got approval to run tests with its cars without a driver at least sitting inside. Later this year, they plan to launch their ride hail service and pick passengers up in Phoenix, Arizona (we reported).

It is unclear if the Jaguar I-Pace will be offered through the app at a premium price. Waymo CEO John Krafcik welcomed Jaguar, saying: "We're sure Waymo riders will enjoy the safe, premium and delightful experience that the self-driving I-PACE will provide."

According to the company, the 20,000 strong I-Pace fleet will be able to run about 1 million trips a day in their transport service. Waymo's business model, apart from the ride-hailing fleet, will eventually also include tracking and logistics and licensing. Krafcik said they are also working with cities to help connect people to existing public transport networks.

Jaguar is not the only carmaker that has turned to American IT specialists in order to offer mobility services. Volkswagen has teamed up with Aurora, an U.S. start-up founded by Google's car guru Chris Urmson and former Tesla manager Sterling Anderson. Both partners seek to bring autonomous EVs to cities as Mobility-as-a-Service (MaaS) fleets.

Also Daimler is cooperating with Google but in order to see what their quantum computers might do for the automotive sector. They could discover unknown battery materials and super-fast routing used in fleets and logistics for example.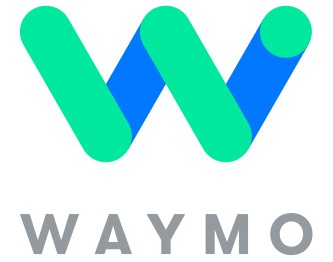 https://www.electrive.com/2018/03/28/googles-waymo-to-turn-jaguar-i-pace-into-robotaxi/
https://www.therobotreport.com/waymo-driverless-robotaxi-service-expandng-phoenix/
https://www.electrive.com/2018/03/28/googles-waymo-to-turn-jaguar-i-pace-into-robotaxi/
https://www.therobotreport.com/waymo-driverless-robotaxi-service-expandng-phoenix/
https://en.wikipedia.org/wiki/Waymo
https://waymo.com/
THE AUTOMATED and ELECTRIC VEHICLES ACT 2018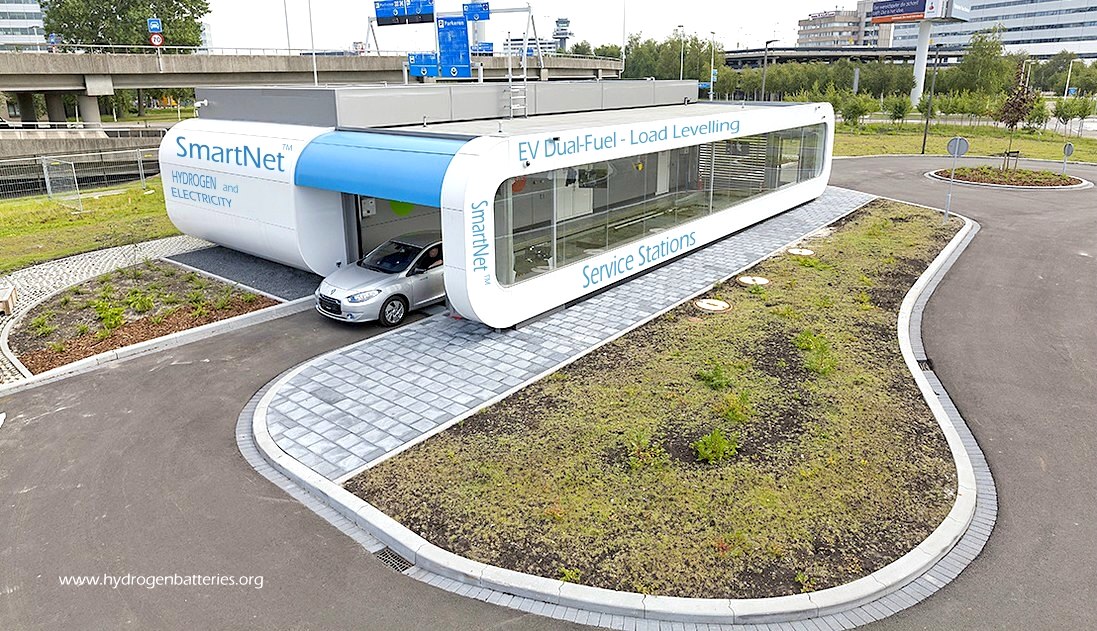 SMART SERVICING FOR ROBOT VEHICLES - Those looking for a future proofed infrastructure for renewably sourced energy for electric vehicles, may want to consider the new breed of self driving passenger cars, taxis, and commercial trucks that will benefit from automated recharging if they are to be fully autonomous in operation - most especially unmanned robotic taxis and freight vehicles.
Please use our A-Z INDEX to navigate this site
This website is provided on a free basis to promote zero emission transport from renewable energy in Europe and Internationally. Copyright © Universal Smart Batteries and Climate Change Trust 2021. Solar Studios, BN271RF, United Kingdom.