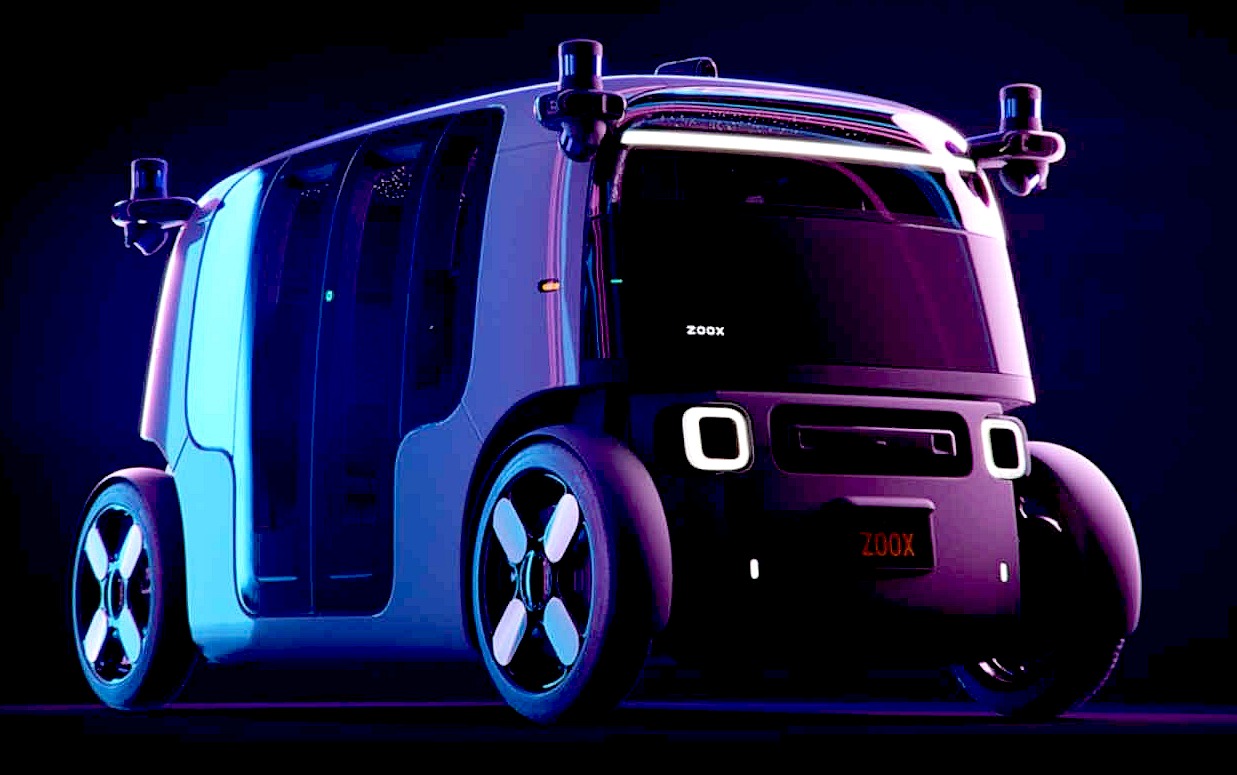 SILICON RUSH - Self driving trucks for freeway haulage logistics is all the rage at the moment for investors looking for the latest digital gold rush. Cruise, Kodiak joins Pony.ai, Pronto.ai, Didi Chuxing, Waymo, Aurora, TuSimple and AutoX as they look for the elusive holy grail of AI on the road, somewhat blowing wildcard Tesla into the weeds. You can read more about these companies and the media coverage, and reviews, on this site. Even with the green hydrogen revolution taking place all over the world, there is as yet no energy vending system for these autonomous vehicles. It's competition as usual, in a world calling for collaboration.
Self-driving cars and trucks may drive themselves, but development is driven by economics. They will forecast to grow exponentially in the next two decades. How we deliver goods, the ownership of personal vehicles, ridesharing, public transportation – these all will take new shapes as self-navigating electric vehicles (AEVs) accelerate.

Cities, utilities, industry players and policymakers are quickly scaling to deliver on AEVs, which promise to be safer, faster, more cost-effective, and cleaner for our health and environment than yesterday's mobility systems.

NVIDIA BLOG 17 DECEMBER 2020

When it comes to future mobility, you may not have to pave as many paradises for personal car parking lots.

This week, autonomous mobility company Zoox unveiled its much-anticipated purpose-built robotaxi. Designed for everyday urban mobility, the vehicle is powered by NVIDIA and is one of the first level 5 robotaxis featuring bi-directional capabilities, providing a concrete view into the next generation of intelligent transportation.

Zoox and NVIDIA first announced their partnership in 2017, with the innovative startup leveraging the high-performance, energy-efficient compute of NVIDIA to build a level 5 vehicle from the ground up. It was a significant milestone toward an autonomous future. Zoox is also an alumnus of NVIDIA Inception, our accelerator program for startups transforming industries with AI and data science.

Robotaxis are set to transform the way we move. Experts at UBS estimate these vehicles could create a $2 trillion market globally by 2030, while reducing the cost of daily travel for riders by more than 80 percent. With greater affordability, robotaxis are expected to decrease car ownership in urban areas — a recent survey of 6,500 U.S. drivers showed nearly half would be willing to give up car ownership if robotaxis became widespread.

With Zoox and the openness and scalability of NVIDIA AI technology, this vision of safer and more efficient mobility is no longer a faraway future, but a close reality.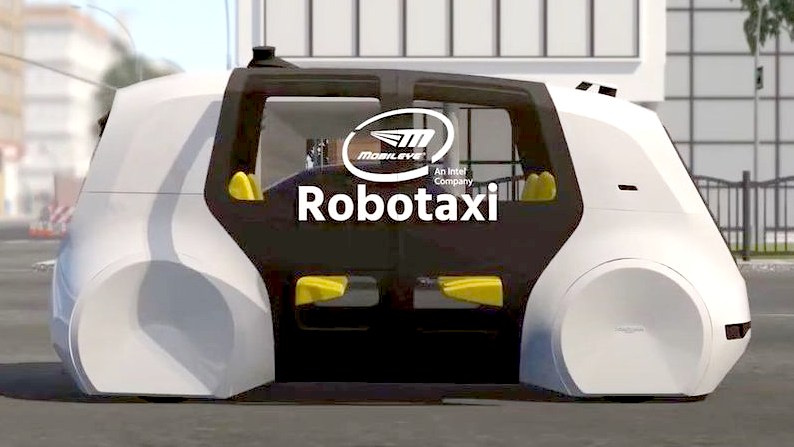 Autonomy Forwards and Backwards
Unlike current passenger vehicles that focus on the driver, Zoox is designed for riders. The vehicle was built from the start to optimize features necessary for autonomous, electric mobility, such as sensor placement and large batteries.

Each vehicle features four-wheel steering, allowing it to pull into tight curb spaces without parallel parking. This capability makes it easy for Zoox to pick up and drop off riders, quickly getting to the curb and out of the flow of traffic to provide a better and safer experience.

The vehicle is bidirectional, so there is no fixed front or back end. It can pull forward into a driveway and forward out onto the road without reversing. In the case of an unexpected road closure, the vehicle can simply flip directions or use four-wheel steering to turn around. No reversing required.

Inside the vehicle, carriage seating facilitates clear visibility of the vehicle's surroundings as well as socializing. Each seat has the same amount of space and delivers the same experience — there's no bad seat in the house. Carriage seating also makes room for a wider aisle, allowing passengers to easily pass by each other without getting up or contorting into awkward positions.

All together, these design details give riders the freedom of seamless mobility, backed by safety innovations not featured in conventional cars.

One Solution
NVIDIA provides the only end-to-end platform for developing software-defined vehicles with a centralized architecture, spanning from the data center to the vehicle.

For robotaxis, achieving level 5 autonomy requires compute with enough headroom to continuously add new features and capabilities. NVIDIA enables this level of performance, starting with the infrastructure for training and validation and extending to in-vehicle compute.

These vehicles can be continuously updated over the air with deep neural networks that are developed and improved in the data center.
The open and modular nature of the NVIDIA platform enables robotaxi companies to create custom configurations to accommodate new designs, such as Zoox's symmetrical layout, with cameras, radar and lidar that achieve a 270-degree field of view on all four corners of the vehicle.

With the ability to use as many processors as needed to analyze data from the dozens of onboard sensors, developers can ensure safety through diversity and redundancy of systems and algorithms.

By leveraging NVIDIA, Zoox is using the only proven, high-performance solution for robotaxis, putting the vision of on-demand autonomous mobility within reach.

TECH CRUNCH 15 DECEMBER 2020- INSIDE ZOOX'S SIX YEAR RIDE FROM PROTOTYPE TO PRODUCT

Zoox, the autonomous vehicle company that was acquired this year by Amazon, revealed this week the product of six years of work: A purpose-built self-driving vehicle designed to carry people — and someday maybe even packages — in dense urban environments.

The company's story has captured the attention of skeptics and supporters alike, perhaps because of its secretive nature and outsized mission. Unlike its rivals, Zoox is developing the self-driving software stack, the on-demand ride-sharing app and the vehicle itself. Zoox also plans to own, manage and operate its robotaxi fleet.

It's been an expensive pursuit that almost led to its demise before Amazon snapped it up — and the mission is still far from over. But today, as an independent Amazon subsidiary, it has the financial support of one of the world's most valuable public companies.

TechCrunch interviewed Zoox co-founder and CTO Jesse Levinson about the company's milestone, the vehicle design, its exit to Amazon and what lies ahead, a snippet of which is seen below.

Q. TechCrunch: What was your trick or how did you remain focused for six years on something that is futuristic, expensive and possibly could fail? What did you personally do to keep that focus?

A. Jesse Levinson: Well, doing something like this is definitely challenging and it requires patience. I think the advice I would give is first to convince yourself that what you're doing makes sense and is important and worth doing. If you're starting a company because your goal is to make as much money as possible, if it turns out to be hard it's going to be really difficult to convince yourself and your team and investors to stick with the idea.

One of the great things about Zoox is that the idea itself just makes a lot of sense. From first principles, there's really a compelling reason to solve the problem the way we've been solving it and the market opportunity is unquestionably enormous. So armed with those facts and a team of wonderful employees and investors who strongly believed in that, we were able to weather some of the ups and downs of the industry, even though it's not always been an easy ride.

Q. Let's go back in time to the very first concept when you started to think of what a purpose-built vehicle would look like. Those early drawings showed a very, very different looking type of vehicle.

A. Are you referring to maybe like the sports-car-looking vehicle? We were actually never planning on launching a sports car as our first product; that was more of like a vision statement. Honestly, if you're trying to move people around cities, it makes much more sense to have the kind of compact carriage like we showed this morning. We were never actually building a sports car.

Q. What is it like to create a long-term, cutting-edge product that exists at the edge of regulation? It seems like a very unique problem.

A. I would say that if you have a big idea and you're confident that it makes sense, you should at least explore the idea, rather than giving up because the current regulations aren't designed for it.

At the same time, it's very important to be respectful of the regulatory process, and you can't assume that you can ignore it. I think companies that have tried that approach have usually found that doesn't work very well either. We've taken a very proactive approach to working with regulatory agencies at the local, state and federal level, and we've been very forthcoming with "this is how we look at the problem" and "this is what we want to do."

We've also been fortunate because over time the regulations on the local, state and federal level have really evolved to accommodate what we've been working on since 2014, even though when we started the company in 2014, those regulations did not exist.

Q. The vehicle today, was that what you had in your mind, or what the team had in mind, from the very beginning? Or was it a bit different?

A. Yeah, honestly, there have been very few substantive changes to the vehicle's design since we started working on it in 2014 and 2015. Obviously, we refined it and actually had to make it work from an engineering and crash perspective. But if you look at some of the drawings that we were exploring in 2014 and 2015, it's extremely similar.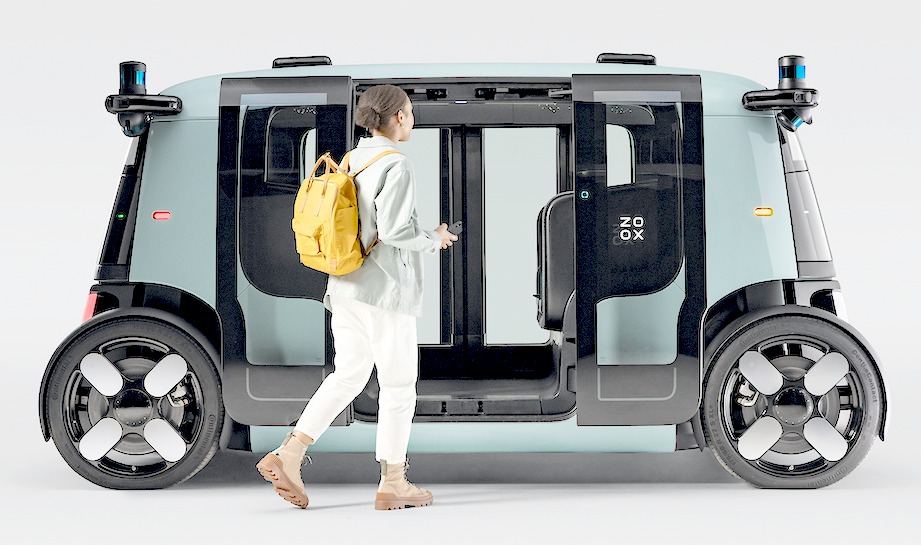 FORBES 30 JUNE 2020 GETTING VALUE FROM ZOOX - Last week e-commerce giant and connoisseur of applied robotics, Amazon AMZN -1.5%, announced it was acquiring Zoox, the 1000 person robotaxi company that sought not just to deploy L4 vehicles but to fundamentally re-imagine the car.

When rumors of a deal were first surfaced a month ago in the Journal many, including myself, brushed it off as an effort to stir up acquisition interest. Dating back to its Kiva acquisition, Amazon's robotics sweet spot seems to be things that already work at scale.

Zoox, on the other hand, has often been considered the sick man of autonomy. In the early days the team, then hundreds strong, had a rumored 10-person team re-imagining the horn. Their prototype omnidirectional vehicle has been rumored to be satirized in Comma.ai's office with the slogan "this is why we don't make cars."

None of this is to say, of course, that Zoox hasn't built impressive technology — I have universally heard great things about their ridealongs. Their problem instead has stemmed from a fallacious slippery slope. When Zoox was founded everyone seemed to think autonomy would be easy. Step one would therefore be to finish off L5, step two would logically then be an expansive robotaxis business, which would of course need vehicles designed to not have a human driver.

The first problem, of course, has been that L5 autonomy seems as far away today as it ever did and many teams are increasingly retrenching away from anything that takes the driver out of the vehicle. To make matters worse, there's a very real question of whether or not there's a business to be had in the robotaxi market. Which makes a purpose designed robotaxias viable as a martian outerwear brand.

Nevertheless, as reported in The Information Amazon has paid around $1 billion for the 1000-person Zoox team. With a tight refocus of the autonomous product this could end up being one of Amazon's best acquisitions.

Abandon robotaxis, move to delivery.

When compared to the realities of the ridesharing market, the robotaxis start to pale. Before paying self-employment taxes, the average American Uber -4.1%UBER driver makes $11.77/hr. Assuming that eight hours are lost each day cleaning, maintaining and fueling the car, and that it's out of service an additional 10% of the time; a L5 robotaxi would only make $63k/yr driving over 100,000 miles. That margin doesn't include the $200,000 bill of materials that separate cars from robotaxis. With the likely tight ODD of an early robotaxi, it's more likely that $20,000-$40,000 is a good expectation of per robotaxi income.

This isn't even considering the fact that Amazon is in the movement of goods business, and not that of the movement of people. To move the needle most, Zoox should be immediately refocused toward helping cut into the $37.9 billion/year their new parent spends shipping.

Abandon San Francisco, move to the 'burbs

I love living in San Francisco – great restaurants, bars and entertainment are just blocks away from my Hayes Valley apartment; which is precisely what makes it a challenging place for autonomy. Tight streets, frequent pedestrian encounters; it's hard to imagine an environment more challenging for autonomous vehicles than dense cities like San Francisco or New York.

In total, only about 20% of America lives in the 25 most populous counties (many of which aren't particularly dense). While that 20% is richer and presumably orders more from Amazon than residents of the least dense counties, the real target customer for an autonomous Amazon delivery fleet is the vast expanse of suburbs where prime delivery is quicker than remembering to buy something next weekend.

Sprawling suburban hamlets of McMansions feature well-maintained roads and surprisingly few pedestrians. Besides the occasional jogger, suburbans mostly drive to go about their business which makes them far easier to predict and avoid. There is no good reason to keep Zoox focused on dense urban driving, they should instead entirely refocus their efforts on driving in the suburbs.

Set a Roadster Goal

Of all the things Elon Musk has done to earn acclaim (or derision), I've always found the Tesla TSLA -5.3% Roadster to be the most laudable. By choosing to borrow the body of an existing production car, Musk was able to focus Tesla's early team on just the challenge of building a luxury electric drive train within a relatively short period of time.

Focusing on shipping has another great value: it forces teams to limit scope so that they can be successful as opposed to expanding it to be able to work on interesting what-ifs. Driving hard toward a safe, unmanned pilot meant that at Starsky we couldn't really play "trolley-problem what if" for weeks at a time. We had to build and refine.

For Amazon-Zoox that goal probably looks like deploying in a suburb within one of the states with a robust supportive regulatory framework, like Florida or Texas. Given that Amazon already controls some endpoints via the Amazon Hub, their smart locker, they could choose to ship from a distribution center to their hubs with their safety driver playing the role of unloading the vehicle.

It would be realistic to give the teams three months for the dust to settle, three months to make a first (manned) delivery, and to be regularly stocking certain Amazon hubs by Q1 2021. The focus would then, of course, need to be getting the human out of the vehicle by the end of 2021.

None of this, of course, is for certain. Big companies are notoriously bad at shipping pre-launch technology startups and Zoox could be yet another example. But, if played correctly, Amazon might just be the company to ship autonomy. By Sefan Seltz-Axmacher

RECHARGING UNMANNED EVS FOR SMARTER CITIES
At the moment, the only system that would be capable of servicing such vehicles would be the proposed SmartNet™ dual fuel service stations, where such vehicles do not need human assistance to replenish their energy reserves, using modular energy vending, where blue is the new green, helping to cool our climate and clean the air in our cities.
Allied to this is PAYD (Pay As You Drive) billing, also seen as a necessary function for autonomous, unmanned, self-driving, robotic vehicles, is helping to make the world a better place.

https://blogs.nvidia.com/blog/2020/12/17/zoox-autonomous-robotaxi-powered-by-nvidia/
https://techcrunch.com/2020/12/15/inside-zooxs-six-year-ride-from-prototype-to-product/
https://www.forbes.com/sites/stefanseltz-axmacher/2020/06/30/getting-value-out-of-zoox/
https://www.forbes.com/sites/stefanseltz-axmacher/2020/06/30/getting-value-out-of-zoox/
https://blogs.nvidia.com/blog/2020/12/17/zoox-autonomous-robotaxi-powered-by-nvidia/
https://techcrunch.com/2020/12/15/inside-zooxs-six-year-ride-from-prototype-to-product/
THE AUTOMATED and ELECTRIC VEHICLES ACT 2018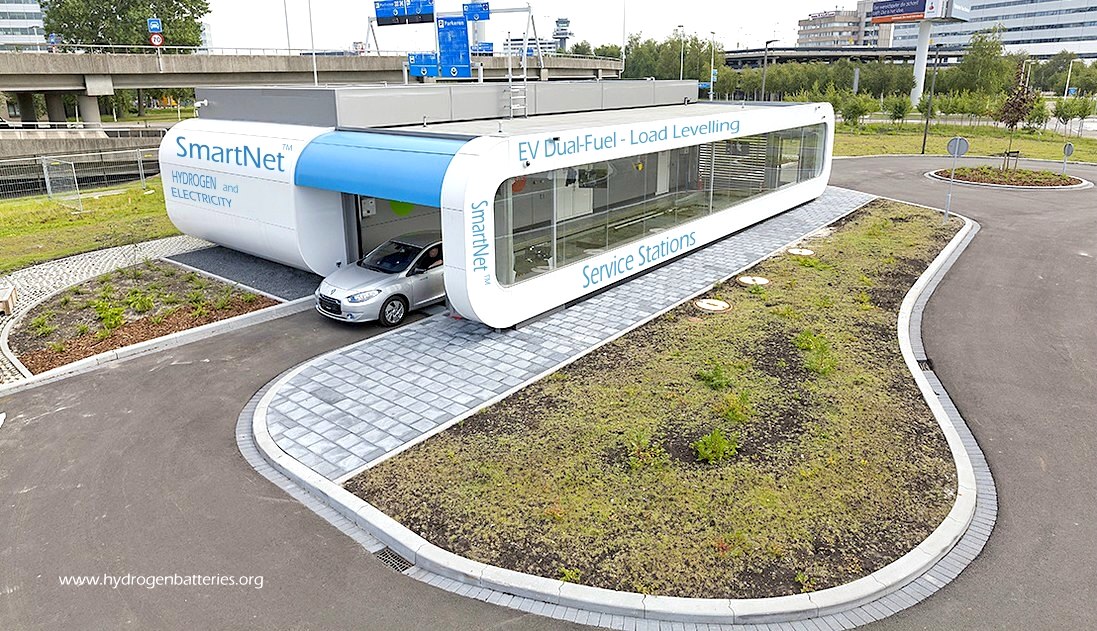 SMART SERVICING FOR ROBOT VEHICLES - Those looking for a future proofed infrastructure for renewably sourced energy for electric vehicles, may want to consider the new breed of self driving passenger cars, taxis, and commercial trucks that will benefit from automated recharging if they are to be fully autonomous in operation - most especially unmanned robotic taxis and freight vehicles. These units are potentially safer in terms of hydrogen handling, than piped gas, offering an alternative energy network.
Please use our A-Z INDEX to navigate this site
This website is provided on a free basis to promote zero emission transport from renewable energy in Europe and Internationally. Copyright © Universal Smart Batteries and Climate Change Trust 2021. Solar Studios, BN271RF, United Kingdom.