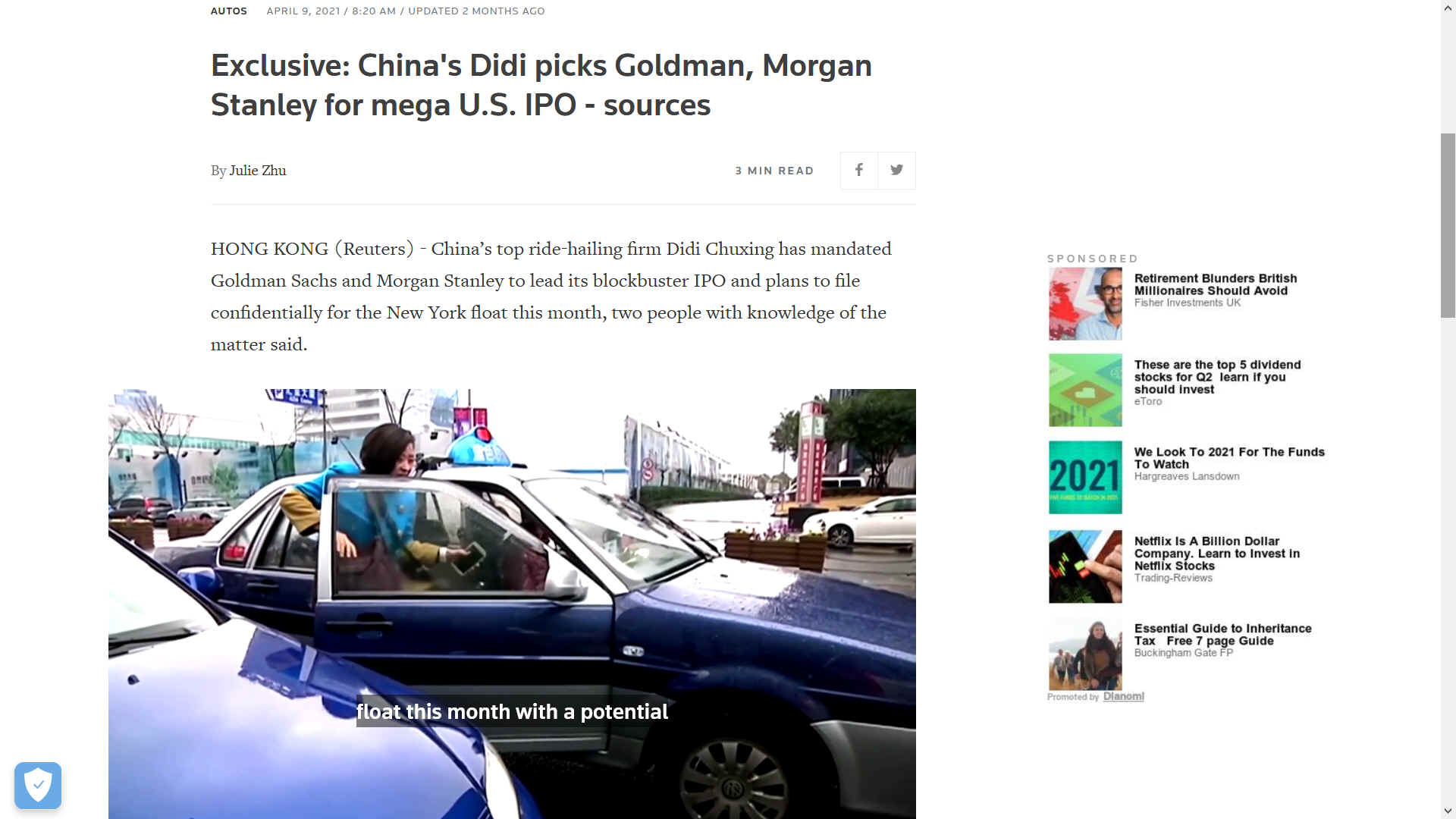 DIDI CHIXING - Self driving city taxis and trucks for freeway haulage logistics is all the rage at the moment with investors looking for the latest digital gold rush. Kodiak joins Waymo, Aurora, TuSimple and AutoX as they look for the elusive holy grail of AI on the road, somewhat blowing wildcard Tesla into the weeds. You can read more about these companies and the media coverage, and reviews, on this site. Strangely, even with the hydrogen revolution taking place all over the world, there is as yet no energy vending system for these autonomous vehicles. It's competition as usual, in a world crying out for collaboration.
Self-driving cars and taxis may drive themselves, but development is driven by economics. They will forecast to grow exponentially in the next two decades. How we deliver goods, the ownership of personal vehicles, ridesharing, public transportation – these all will take new shapes as autonomous electric vehicles (AEVs) accelerate.

Cities, utilities, industry players and policymakers are quickly scaling to deliver on AEVs, which promise to be safer, faster, more cost-effective, and cleaner for our health and environment than yesterday's mobility systems.


Didi Chuxing Technology Co., (stylized DiDi, Chinese: 滴滴出行; pinyin: Dīdī Chūxíng, pronounced [tɨ́tɨ́ ʈʂʰúɕɪ̌ŋ]), formerly named Didi Dache (嘀嘀打车) and Didi Kuaidi (Chinese: 滴滴快的), is a Chinese vehicle for hire company headquartered in Beijing with over 550 million users and tens of millions of drivers. The company provides app-based transportation services, including taxi hailing, private car hailing, social ride-sharing and bike sharing; on-demand delivery services; and automobile services, including sales, leasing, financing, maintenance, fleet operation, electric vehicle charging and co-development of vehicles with automakers. The AI software is ideal for hailing and routing robotaxis, when charge runs low.
REUTERS 9 APRIL 2021 - Exclusive: China's Didi picks Goldman, Morgan Stanley for mega U.S. IPO

HONG KONG (Reuters) - China's top ride-hailing firm Didi Chuxing has mandated Goldman Sachs and Morgan Stanley to lead its blockbuster IPO and plans to file confidentially for the New York float this month, two people with knowledge of the matter said.

Didi, backed by Asian technology investment giants SoftBank, Alibaba and Tencent, is looking to list as soon as July, according to the people.

It is eyeing a valuation of at least $100 billion via the initial public offering (IPO), Reuters reported last month. At that valuation, Didi could raise about $10 billion if it sells 10% of its shares, making it the biggest Chinese IPO in the United States since Alibaba's $25 billion float in 2014.

Beijing-based Didi's selection of the two banks shows it is moving forward apace in its listing plans and that the U.S. capital pool remains a big draw for Chinese companies despite heightened tensions between the world's two-largest economies.

It also shows that for Wall Street titans, flotations of Chinese firms represent a growing business opportunity.

Didi, Goldman and Morgan Stanley declined to comment. The sources declined to be named as the information is private.

Last year, Chinese companies raised $12 billion in U.S. listings, more than triple the fundraising amount in 2019, according to Refinitiv data.

Confidential IPO filings enable companies to keep vital operational and financial information out of competitors' hands for a few extra months.

Nine-year-old Didi was considering Hong Kong for its IPO last year as U.S.-listed Chinese firms faced heightened scrutiny and more strict audit requirements from U.S. regulators, while geopolitical tensions escalated between Beijing and Washington.

Didi later dropped that plan and has picked New York as the listing venue partly due to concerns that a Hong Kong IPO application could evoke more regulatory scrutiny over Didi's business practices, including the use of unlicensed vehicles and part-time drivers, sources have told Reuters.

Didi has opted for New York also because of a more predictable listing pace, the presence of comparable peers like Uber and Lyft and a deeper capital pool, said the people.

The move comes even as the Securities and Exchange Commission is pressing ahead with a plan that would kick foreign companies off American stock exchanges if they do not comply with U.S. auditing standards.

Didi, which merged with then main rival Kuaidi in 2015 to create a smartphone-based transport services giant, counts as its core business a mobile app, where users can hail taxis, privately owned cars, car-pool options and even buses in some cities.

The company was valued at $56 billion in a 2017 fundraising and its valuation exceeded $60 billion a year later, sources have said. By Julie Zhu; Editing by Sumeet Chatterjee and Muralikumar Anantharaman
FINANCIAL TIMES 6 MARCH 2020 - Didi Chuxing was already struggling. Then came coronavirus

The streets of Baotou in China's northern Inner Mongolia region are usually thick with cars, many of them Didi Chuxing's taxis awaiting fares and ferrying passengers around. But the coronavirus outbreak — and citywide lockdowns associated with it — have dealt a heavy blow to business.

"There are not many people hailing cars," said a Baotou Didi driver with the surname Ma, who asked that his full name not be used. "After 6pm or 7pm, there's no one going out."

Didi is one of China's biggest tech companies and one of SoftBank's biggest bets. After buying out its rivals — including Uber's operations in China — the company controls more than 90 per cent of the country's ride-hailing market.

But the disruption caused by the virus has made it among the most vulnerable to a health crisis that has killed more than 3,000 in mainland China, while raising serious questions about its future prospects.

The hit comes at a crucial time for Didi, which has struggled to achieve profitability and seen its share price sink in private trading. The company hoped that 2020 would be a turning point after years of ballooning losses and controversy over the murder of two female passengers in 2018.

In recent years, Didi has burnt through investors' cash by offering expensive subsidies to drivers and customers. Now, as the coronavirus spreads across China, suppressing car traffic by as much as 22 per cent in recent days, according to the financial services company Nomura, the start-up must reckon with the prospect that the virus may be derailing what was already a fragile recovery.

According to data from Aurora Mobile, daily active users on the Chinese ride-hailing group's app fell by more than half in the month after the government acknowledged the coronavirus outbreak. Drivers in China's capital, meanwhile, say they can spend up to two hours waiting for a passenger.
'There's no one going out'

Founded by Cheng Wei in 2012, Didi has so far received $10.9bn in investment from SoftBank. In a 2017 funding round, the ride-hailing start-up was valued at $56bn.

But the company's empire has begun to look increasingly precarious, with sustained cash burn that created Rmb4bn in losses over six months in 2018, and the emergence of new well-funded competitors such as Dida Chuxing, Caocao Chuxing and Shouqi Yueche.

In recent months Didi's shares have been trading at $30 to $40 a share in private transactions, down from a peak of about $55, according to people familiar with the matter. One investor noted that WeWork's collapse last year had hammered its valuation.

Meanwhile government regulation of the industry is also tightening, experts say. Didi had 11m active drivers in 2018, according to data from Renmin University, but many appear to lack the licences required of ride-hailing drivers — only 1.85m of which had been issued by the end of 2019.

"Oversight is getting stricter, with tighter government curbs on unlicensed drivers," said Sun Naiyue of Analysys, noting that in Beijing and Shanghai, only those with local household registration can legally drive in the city, meaning implementation would cut the ranks of Didi drivers, many of whom come from outside.

"It will impact the entire industry," she said of the tightening policies.

In recent years, the company has sought to raise additional funding by spinning out some key divisions, including its self-driving business and car-leasing unit Xiaoju Automobile Solutions, which won a $600m investment from Toyota in July. At least one of its units is currently raising more funding, according to people familiar with the matter. Didi has also shaken up its executive ranks in recent months.

But the coronavirus outbreak has dealt the company a particularly harsh blow, as both passengers and drivers are disinclined to travel around cities — and be contained in a small space with one another. The low-cost migrant workforce it partially relies on has also been slow to return to urban areas.

"Many drivers went home for the holidays and haven't come back yet," said Mr Ma. "We're afraid of getting infected too."

By mid-February, more than 50 cities and counties had suspended Didi's main ride-hailing service to prevent the spread of the virus, according to notifications in its app, with about two dozen remaining suspended today.

Lessons for the industry

The impact of Didi's tumbling passenger count has been compounded by rising operating costs, according to Shawn Yang of Blue Lotus Capital Advisors, a result of measures such as distributing one mask per day to drivers and installing plastic sheets in vehicles to separate drivers from their passengers — a programme Didi estimates will cost it Rmb100m ($14.3m).

"This is not a matter of cost but a matter of responsibility," said a Didi spokesperson, adding passenger and driver health was the company's priority.

"I don't think they can be profitable in the near term," said Mr Yang, noting that Didi's commission fees were already high and that the firm had little room to raise prices. "If you charge too much from customers, then they will take [other] taxis."

The paralysis in China is beginning to thaw, with Didi saying trip volume was up more than 30 per cent in some major cities in the past week. The ride-hailing industry could also benefit as people return to work but remain reluctant to use public transport.

Meanwhile in its 2019 annual report, Uber estimated its roughly 15 per cent stake in Didi to be worth $7.95bn, implying a valuation for the Chinese company of about $53bn — a figure that has been stable for the past two years.

According to one Didi investor, the company's difficulties during the epidemic have been illustrative of the looming challenge facing similar companies around the world.

"If you look at China, the experience is that limiting people's mobility is an effective way to cut off the spread of the epidemic," said Mr Yang. "If the world takes a similar approach, there will be many fewer orders for Uber and Lyft." By Ryan McMorrow (Beijing) Mercedes Ruehl (Singapore) Henny Sender (New York) with additional reporting by Kana Inagaki (Tokyo)
ARTIFICIAL INTELLIGENCE
Artificial Intelligence (AI): The DiDi Research Institute is focused on AI technologies including machine learning and computer vision to optimize the platform's dispatch system and route planning services. A few hundred scientists work on deep-learning technologies at the institute. To expand on this research, DiDi launched AI Labs in Beijing and in 2018 the company opened DiDi Labs in Mountain View, California. This facility mainly focuses on AI-based security and intelligent driving technologies.

Big data operation: DiDi is building a cloud platform to integrate anonymized data from sensors on vehicles, static information and real-time events from roads with anonymized platform data including pick-up and drop-off, trips and carrying capacity information. This data allows platform supply and demand to be balanced efficiently, and enables mitigation tactics for traffic congestion.

Smart transportation: The DiDi Smart Transportation Brain is powered by AI and cloud technology. The program's goal is to develop smart traffic lights and optimize traffic management systems that can be applied in cities facing road congestion. For instance, in April 2018, DiDi and the Beijing Capital International Airport Public Security Bureau Traffic Detachment jointly built a smart transportation innovation laboratory to promote smart airport traffic solutions including smart traffic lights, traffic information services and car-hailing management innovations. Since 2018, the traffic lights at more than 30 intersections in the airport area have been optimized, and the delays in the airport area at night peaks have been reduced by about 20%. As of 2019, DiDi Smart Transportation projects have been deployed in more than 20 cities, including Jinan, Guiyang, Tianjin, and Shenzhen. These projects include traffic management systems, smart traffic lights, smart traffic screens, and reversible lanes.
DIDI CHUXING HISTORY
2012–2015: Founding of Didi Dache

In June 2012, following eight years working in Alibaba's sales and Alipay divisions, Cheng Wei founded Didi Dache (嘀嘀打车), a taxi-hailing app, [through BeiJing XiaoJu Keji Co. (小桔科技; Xiaoju 小桔 means "little orange." )]. 嘀嘀打车 then changed to 滴滴打车. "滴滴" means "beep beep" in Mandarin (like a car's horn). So 滴滴打车 literally means "Beep-beep! Mobility."

The application was the initial incarnation of Didi Chuxing's ride-hailing service, and consisted of an app for consumers to request taxis and other rideshare services for immediate pick up. BeiJing XiaoJu Keji Co. developed the app. In November 2012, Tencent invested $15 million in the company.

2015: Merger of Didi Dache and Kuaidi Dache

A study in December 2013 by Analysis International, estimated that at the time Didi Dache (backed by Chinese Internet giant Tencent Holdings Limited) held approximately 55% of the smartphone-based taxi-hailing market in China (about 150 million Chinese were estimated to use their smartphones to hail taxis). According to the same study, Kuaidi Dache (快的打车; meaning "Fast Taxi"), backed by Alibaba Group, held most of the remaining market share. Aggressive fundraising by the two companies resulted in Didi Dache and Kuaidi Dache raising US$700 million and US$600 million from private investors, respectively, to sustain their growth in the world's largest transport market. In February 2015 the companies merged to form Didi Kuaidi.

In May 2015, Didi Kuaidi spent aggressively to compete with other startups including Yidao Yongche (易到用车) and Uber (of which Baidu was an investor). The company also added other features to complement its basic taxi-calling function such as new premium vehicle services, functions for carpool and designated driver transportation modes and enhanced accessibility functions for passengers with disabilities.
In July 2015, Didi Kuaidi completed a US$2 billion fundraising round, bringing the company's cash reserves to over US$3.5 billion; the same month, Didi Kuaidi was reported to get 80.2% market share in car hire services. Didi Kuaidi's existing stakeholders, including Alibaba, Tencent, Temasek Holdings (Private) Ltd and Coatue Management, participated in the round, alongside new investors including, Capital International Private Equity Fund and Ping An Ventures, part of Ping An Insurance Group Co of China Ltd. The July 2015 fundraise is ranked as the world's largest single fundraising round by any private company, as well as the largest fundraising round for a Chinese mobile internet company at that time.

By September 2015, Didi Kuaidi had obtained 80% market share in private car hailing services and 99% of the taxis market share. The same month, Didi Kuaidi announced the launch of a rebrand process, including a plan to rename itself "Didi Chuxing". Following the rebrand, in December 2015, taxi drivers concerned with the potential risk of ride-hailing applications cutting into their business protested against Didi Dache and Kuaidi Dache, forcing both companies to close their offices in the city of Luoyang.

2016: Acquisition of Uber China

By the beginning of 2016, Uber China, which started its Chinese operations in 2015, had become a major competitor to Didi Kuaidi. Uber's then-CEO, Travis Kalanick, claimed the company was losing over US$1 billion annually in China.

In June 2016, DiDi closed a US$4.5 billion fundraising round, with investors including Apple Inc., China Life Insurance Co., and a financial affiliate of Alibaba Group Holding Ltd. As part of the round, DiDi secured a $2.5 billion syndicated loan arranged by China Merchants Bank Co. This equity share fundraising round is one of the world's largest by any private company, surpassing the previous record set by DiDi.

On 1 August 2016, DiDi announced that it would acquire Uber China in an acquisition valuing Uber China at US$35 billion. As part of the deal, Uber acquired 5.89% of the combined Chinese company with preferred equity interest which at the time equated to a 17.7% economic interest in DiDi. The transaction also provided DiDi with a minority equity interest in Uber.

In April 2019, Uber released a public version of its S-1 filing ahead of its planned initial public offering. As part of the filing, Uber revealed that at the time of filing, the company owned a 15.4% stake in DiDi.Uber's stake in the company was diluted (from 17.7% in 2016 to the 2019 stake) as a result of new investments from additional investors since 2016.

2017–present: business expansion, crisis and safety system enhancement

In March 2017, the Wall Street Journal reported that SoftBank Group Corporation approached DiDi with an offer to invest $6 billion in the company to fund the ride-hailing firm's expansion in self-driving car technologies, with a significant portion of the money to come from SoftBank's then-planned $100 billion Vision Fund.

On 28 April 2017, DiDi announced it closed a new financing round of over US$5.5 billion to support its global expansion strategy and continued investments in AI-based technologies. The round valued the company at US$50 billion.

In December 2017, Reuters reported that DiDi had raised $4 billion for a global push into foreign markets and investments into technologies such as Artificial Intelligence.

In May 2018 the company received a wave of negative media coverage when a female passenger on the company's Hitch social carpooling service was murdered by her driver. In August of the same year, a second female passenger was raped and killed by her driver [a good case for robotic taxis] using the same Hitch service on the DiDi platform. Following these incidents, DiDi suspended its Hitch services in August 2018, and began to reform its platform with improved safety standards. In September 2018, Didi announced an investment of $20 million in customer service.
The app's safety updates included an evolving set of safety precautions and in-app functions, including the formation of an in-app safety center, en-route audio recording, police assistance button and blocking function to restrict service from certain drivers and passengers. The company also invested $20 million in its customer service offerings and increased its in-house customer service team to 8,000 staff. As part of the update, DiDi created an online discussion platform to facilitate online and offline national public opinion surveys in China. Media reported that in 2018, DiDi recorded losses of up to $1.61 billion owing to heavy spend on training and recruitment of qualified and skilled drivers.

In 2018, the company launched its "Red Flag Steering Wheel" program in which verified Communist Party of China members would be visible as drivers. The company also pledged to hire 1,000 Communist Party members as part of its safety drive.

In 2018, the company launched a bike and e-bike sharing platform and expanded vertically into auto service sector with the spinoff of Xiaoju Automobile Solutions, a platform providing auto sales, leasing, financing, car maintenance, refueling and recharging services to driver partners on the platform and independent vehicle owners.

Since 2015, DiDi has invested in Grab, Lyft, Ola, Uber, 99, Bolt (Taxify) and Careem, and expanded into Latin America, Australia and Japan. In January 2018, DiDi acquired 99, a Brazilian ride hailing app.

SERVICES

DiDi serves 550 million users across over 400 cities with products including Taxi, Express, Premier, Luxe, Bus, Designated Driving, Enterprise Solutions, Bike Sharing, E-bike Sharing, Car Rental and sharing, and food delivery. A total of 7.43 billion rides were completed on DiDi's platform in 2017. Some of DiDi's services include:

DiDi Taxi: Launched in September 2012, the service provides intelligent request-dispatching system for taxi companies to enhance driver efficiency and user experience. DiDi currently partners with more than 500 taxi companies in China, Japan and Brazil.

DiDi Express: Launched in May 2015, the service matches riders traveling in the same direction with an available shared car. DiDi ExpressPool carries over 2.4 million daily rides in 2018.

DiDi Premier: Launched in April 2014 and rebranded in 2018, the service includes a 24/7 customer service hotline in Chinese and English and special services, including premier vehicles equipped with child seats, adapted vehicles for riders with disabilities, and special arrangements for guide dogs.

Designated Driving: Launched in July 2015, the service lets customers who own a vehicle request a chauffeur to drive them. In 2015, the service operated in about 200 cities.

Enterprise Solution: The service offers business travel services to about 170,000 corporate clients.

DiDi Bus: Launched initially in Beijing and Shenzhen in 2015, the platform offers a wide range of products and systems, including a real-time minibus pooling service (U+ Bus), customized bus services (Youdian Bus), data-based intelligent bus dispatching service and real-time bus service inquiry service. In 2018, DiDi launched an intermodal transportation recommendation function allowing users to search and book public transportation, online car-hailing and bike-sharing services in a single smartphone screen.

DiDi Luxe: Launched in May 2017, the service offers professional chauffeurs and mid-to-high end premium luxury cars.

Bike-Sharing: In April 2017, DiDi added bike-sharing services to its app. On 17 January 2018, DiDi launched its own bike-sharing platform, which integrates companies like Ofo, Bluegogo and DiDi-branded bikes and e-bikes.

Xiaoju Automobile Solutions: Incubated in 2015 and put in trial operation in April 2018, Xiaoju provides various auto-related services, including leasing and trading, refueling and recharging, maintenance, repair and car-sharing services to DiDi drivers and independent car owners. In August 2018, DiDi announced a $1 billion investment into the platform. In January 2019, a Xiaoju Automobile Solutions app was launched.

DiDi Financial Services: In January 2019, DiDi announced the launch of a new line of financial services, such as car insurance, personal loans and crowdfunded medical insurance, available through a separate "DiDi Finance" app.

DiDi Food: Launched in April 2018, DiDi Foodie is DiDi's food delivery service, available in Mexico, Brazil and China.

DiDi English: In May 2017, DiDi released an English-language service in the Chinese mainland. The service offers English language user interface and a real-time, in-app, instant text message translation to facilitate rider-driver communication.
RECHARGING UNMANNED EVS FOR SMARTER CITIES
At the moment, the only system that would be capable of servicing robotic vehicles would be the proposed SmartNet™ dual fuel service stations, where such vehicles do not need human assistance to replenish their energy reserves, where blue is the new green, helping to cool our climate.
Allied to this is PAYD (Pay As You Drive) billing, also seen as a necessary function for autonomous, unmanned, self-driving, robotic vehicles, is helping to make the world a better place.

https://www.cnbc.com/2021/05/25/didi-chuxing-disruptor-50.html
https://www.ft.com/content/83a065e2-5ed5-11ea-8033-fa40a0d65a98
https://www.reuters.com/technology/chinas-didi-chuxing-take-31-passenger-ride-fees-profit-2021-05-07/
https://www.reuters.com/article/us-didi-ipo-banks-exclusive-idUSKBN2BW0TG
https://www.cnbc.com/2021/05/25/didi-chuxing-disruptor-50.html
https://www.ft.com/content/83a065e2-5ed5-11ea-8033-fa40a0d65a98
https://www.reuters.com/technology/chinas-didi-chuxing-take-31-passenger-ride-fees-profit-2021-05-07/
https://www.reuters.com/article/us-didi-ipo-banks-exclusive-idUSKBN2BW0TG
THE AUTOMATED and ELECTRIC VEHICLES ACT 2018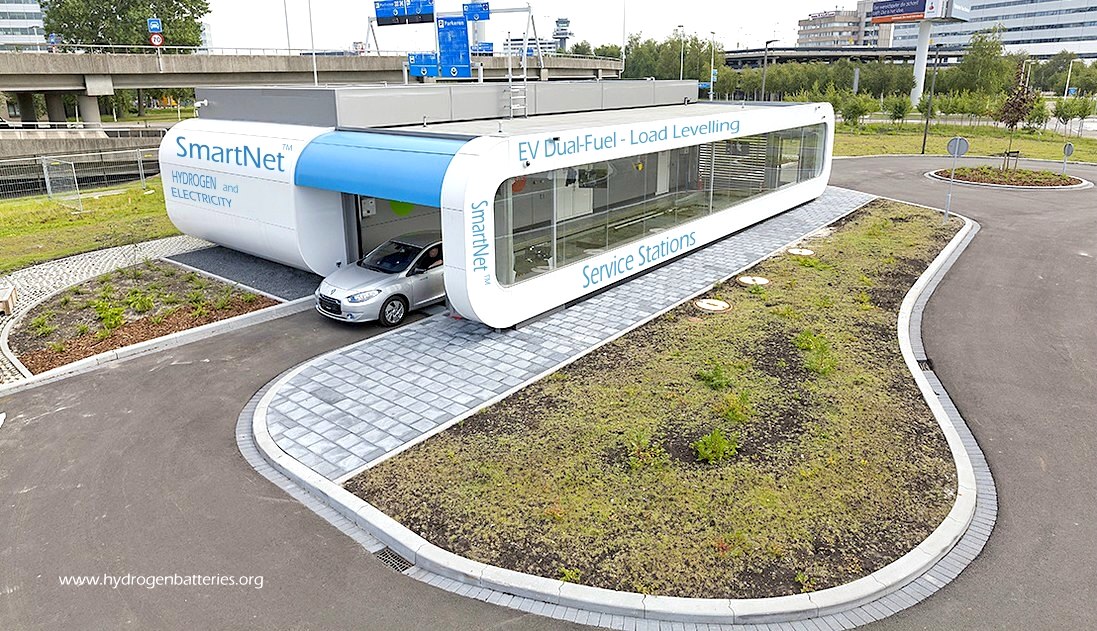 SMART SERVICING FOR ROBOT VEHICLES - Those looking for a future proofed infrastructure for renewably sourced energy for electric vehicles, may want to consider the new breed of self driving passenger cars, taxis, and commercial trucks that will benefit from automated recharging if they are to be fully autonomous in operation - most especially unmanned robotic taxis and freight vehicles.
Please use our A-Z INDEX to navigate this site
This website is provided on a free basis to promote zero emission transport from renewable energy in Europe and Internationally. Copyright © Universal Smart Batteries and Climate Change Trust 2021. Solar Studios, BN271RF, United Kingdom.