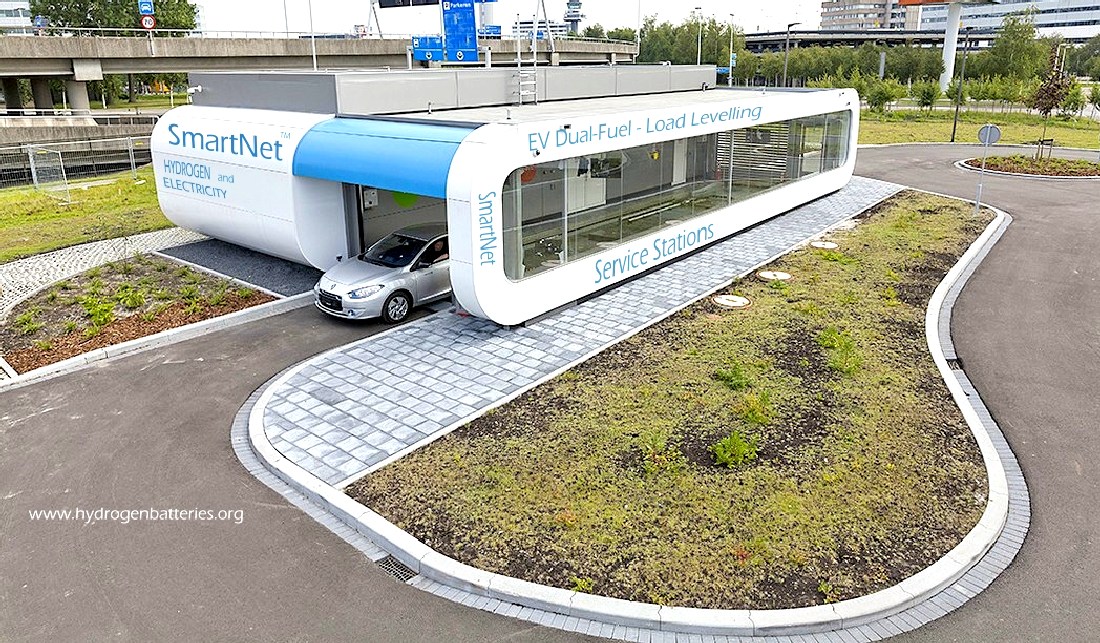 Better Place were too far ahead of their time with the EV service station above. This advanced unit could exchange battery cartridges in minutes, rather than use plug in charging, but could not cater for hydrogen vehicles or offer load levelling for national grids as with the SmartNet™ system.
Automated, or self drive autonomous vehicles will need an energy infrastructure that allows automation for billing and payment transactions at energy exchanges. Most OEMs have been fighting shy of meshing with the need for a versatile EV infrastructure, but when it comes to roadside servicing and autonomous robotic vehicles such as Robotaxis and Robotrucks, these unmanned vehicles will need a way of refuelling that does not involve humans.
Such a system is based on smart Universal energy cartridges.
Pay As You Drive (PAYD) is not only useful for getting around the cost of replacement batteries and fuel cells, but also allows robotic vehicles to recharge, without a human in sight.
Imagine that this service station might provide electricity to BEVs for rapid charging and Hydrogen, for FCEVs.
Please use our A-Z INDEX to navigate this site
This website is provided on a free basis to promote zero emission transport from renewable energy in Europe and Internationally. Copyright © Universal Smart Batteries and Climate Change Trust 2021. Solar Studios, BN271RF, United Kingdom. The name SmartNet™ is a trademark.