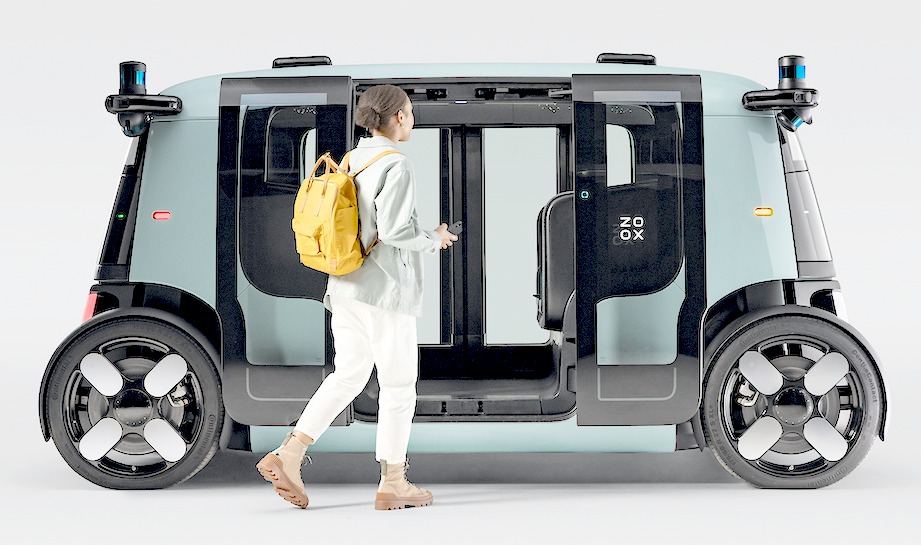 FORBES 30 JUNE 2020 GETTING VALUE FROM ZOOX - Last week e-commerce giant and connoisseur of applied robotics, Amazon AMZN -1.5%, announced it was acquiring Zoox, the 1000 employee strong robotaxi company that sought not just to deploy L4 vehicles but to fundamentally re-imagine the car. In 1990, when they imagined the Johnny Cab, we wonder how far in the future it would be before their vision became a reality. It's 30 years and counting - and we are very nearly there. We'd say another 5-10 years should see some major progress.

Many of us like taking the wheel for the weekly trip to the shops, seeing friends and on adventure holidays. But, it does become a chore, witness the increasing numbers of people doing their grocery and other shopping online. Meaning more delivery vans that could be autonomous.
But where are all these robotic vehicles going to recharge their energy banks, without drivers onboard. The dozen or more startup companies haven taken investor's money to compete in the blossoming market, have probably thought that far ahead, but have not agreed with the competitors on a standard for servicing their new artificially intelligent steeds.
Robotaxis hold the potential of taking city transport to a new level, while the vans delivering your supermarket, Amazon and Ebay purchases could also be Robovans.
The driverless vehicle revolution could hail huge savings for the NHS, too, in reduced crew numbers. The latest Department for Transport data shows £1.8 billion was spent on medical and ambulance costs in dealing with road accidents in 2018. These ambulances could be self-driving, reducing staffing costs, and with robot drivers, the accident rates will lower.

Although the majority of accidents are caused by human error, the general public are not fully convinced of the safety credentials of driverless cars. Naturally!
Research from Thales, a technology company, found that more than half of people in the UK (57%) would not feel safe traveling in a driverless car. It also discovered that:

- Nearly a quarter of the public feel apprehensive about driverless cars (23%)
- A fifth are fearful (20%)
- Only about one in eight people are optimistic for the technology (12%)
- Just 16% of people would feel safe in one.

Aside from general safety concerns, people are worried about problems with connectivity and cyber attacks.

Dr Alvin Wilby, vice president for research, innovation and technology at Thales UK, is quoted as saying: "For the Government's 2021 vision to become a reality, autonomous cars must not only be safe, but also be perceived as safe by the public."
Robotic, autonomous Robotrucks, could reduce the cost of road haulage and help reduce accident statistics, while Robobuses in cities and towns would help to clean up the air quality and reduce the cost of urban transport.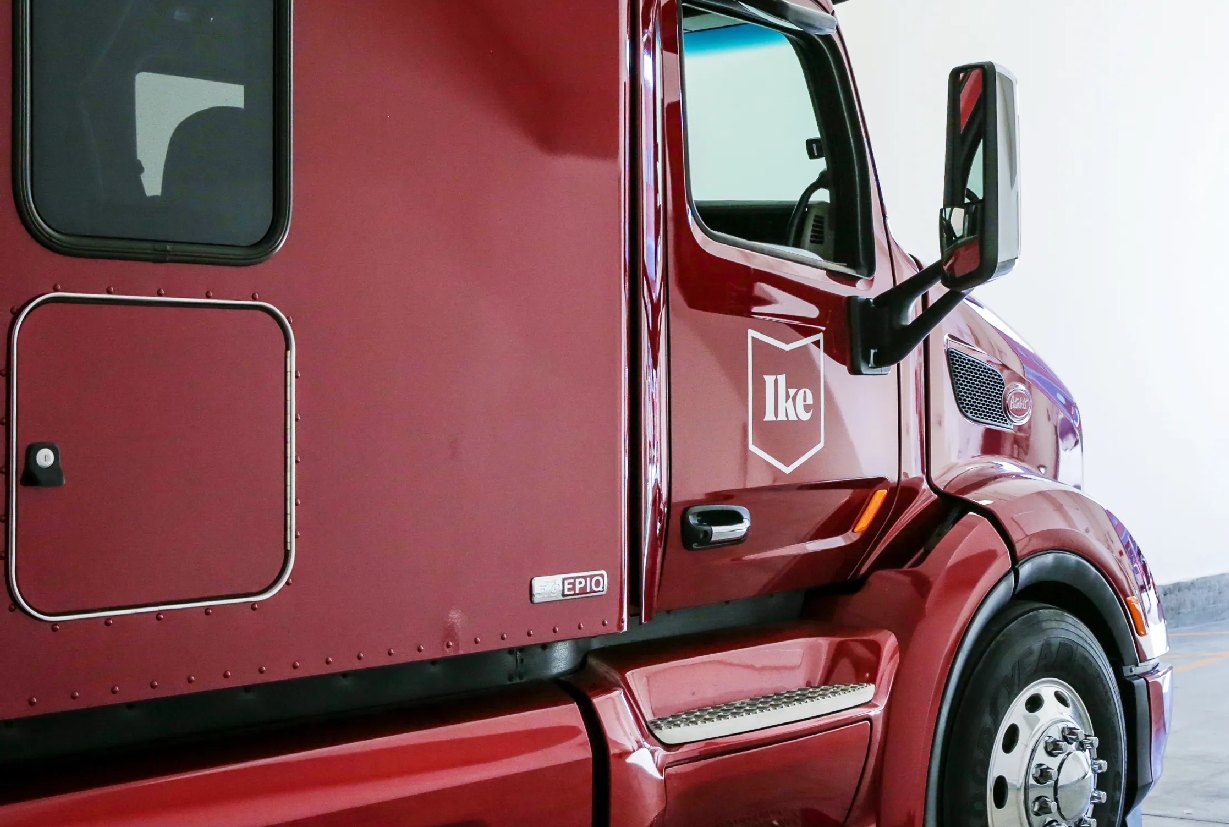 LOGISTICS - Large vehicles traveling along highways presents less of a navigational challenge with fewer inputs and calculations, until entering an industrial site or traversing a busy city like London of Paris, with complex traffic and unpredictable pedestrian behaviour.
FINANCIAL TIMES MARCH 30 2021

Whatever type of vehicle arrives at the Bay Area headquarters of Aurora, an autonomous start-up backed by Amazon and Sequoia, the team can have it running without a driver in just 12 weeks.

The transformation involves pulling apart the dashboard, equipping the vehicle with a stack of sensors and computer systems, then installing "a single umbilical" cord to facilitate communication between the vehicle and the self-driving technology, said Sterling Anderson, co-founder and chief product officer.

"If we had to redevelop significant chunks of [the system] for every vehicle we put it in, it would be enormously inefficient," he said of the one-size-fits-all technology.

Aurora has now integrated its robotic "Driver" into eight types of vehicle since its founding in 2017. But its system is proving most successful in heavy-duty trucks, which have suddenly emerged as a main battleground for autonomous technology as the mass rollout of robotaxis falters.

On Tuesday, Aurora announced it had signed a multiyear partnership with Volvo Trucks — a win that comes just two months after the company struck a similar partnership with Paccar, the maker of Peterbilt and Kenworth heavy-duty trucks.

Paccar and Volvo are two of the big four truck manufacturers in the world, with a combined market share in the US of more than 50 per cent. Partnering both underscores that Aurora is now a big force in driverless trucking, where it expects to have its first commercial product.

'A massive opportunity'

The business case for disrupting the $800bn US trucking market is clear. Two-thirds of America's consumer goods are transported to market by trucks, but labour laws limiting drivers' working shifts to a maximum of 11 hours mean that longer journeys must often be broken up across several days.

The trucking industry is also fragmented, with 200,000 companies spread across the US. Ninety-five per cent of these have fewer than 100 trucks, according to Bob Biesterfeld, chief executive of CH Robinson, a leading freight group and brokerage.

He said that on average, 20 per cent of miles driven are empty. "They are still generating things like gas emissions and pollution but they are not generating revenue, so it's highly inefficient," Biesterfeld said.

Experts say the potential for automation to change the landscape and drive consolidation could be easily as big as for cars.

"Trucks drive 170bn miles on highways every year," said Nancy Sun, chief engineer at Ike, a driverless trucks start-up acquired in December by robotic delivery group Nuro. "This is a smaller number than passenger car miles but still a massive opportunity . . . And the industry is already well set up to adopt the technology through fleet operations."

Until recently, Silicon Valley has been slow to react to the opportunity. Since Google launched its self-driving car project in 2009, robotaxis have been the sector's focal point, leading to years of consolidation as every major carmaker — and a few large tech groups including Apple, Amazon and Microsoft — looked for a partner.

In trucking, by contrast, all the big partnerships have been signed in the past eight months.

TuSimple, a leading driverless trucking start-up that filed for an IPO (Initial Public Offering) last week, partnered Volkswagen unit Traton in September. It is backed by Chinese internet group Sina, US chipmaker Nvidia and carrier UPS. Waymo, which started out as the Google self-driving car project, inked a deal in October with Daimler, the world's biggest truck maker.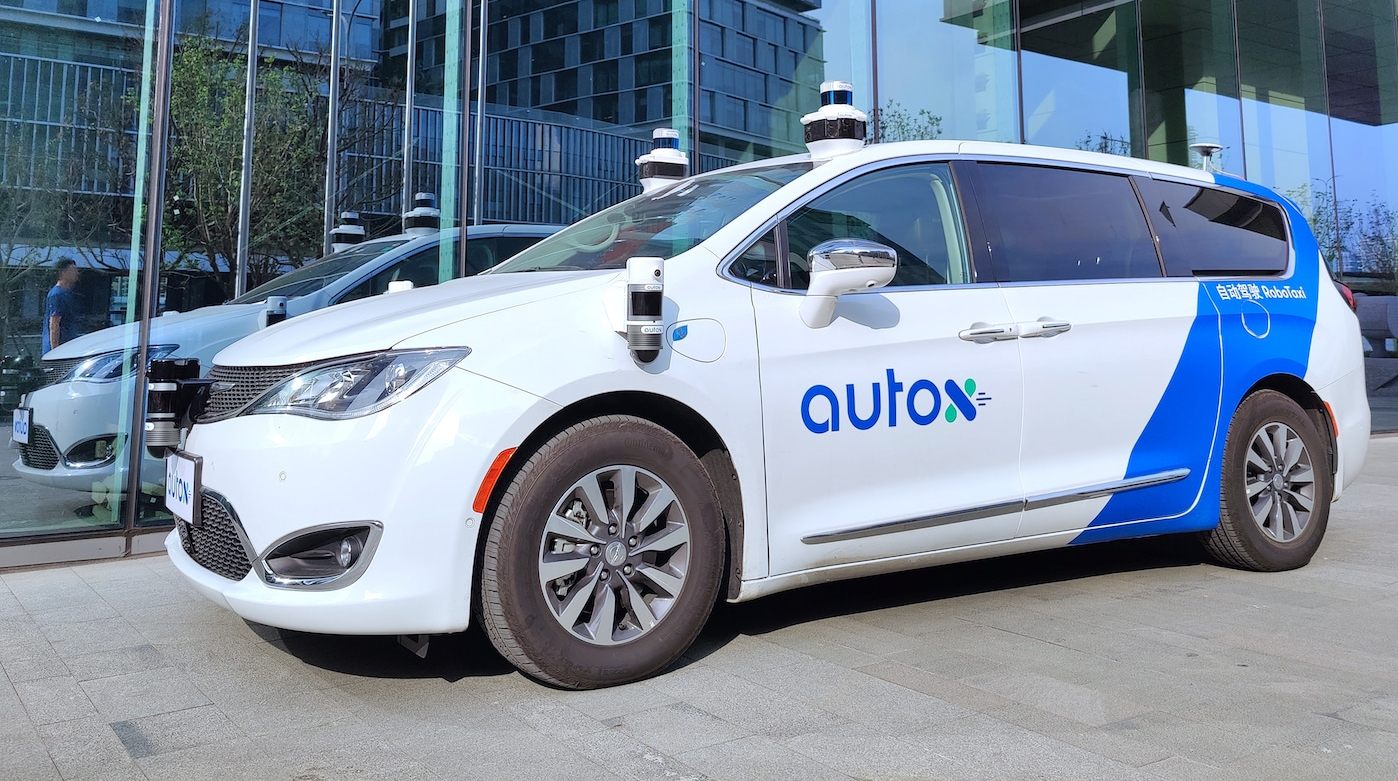 AUTOX - This is one of the huge fleet of robotaxis operating in China as of 2020, based on Chrysler vehicles.
The open road

People involved in those four partnerships argue that another benefit of self-driving trucks is that the technology they require is simpler to develop.

For a driverless ride-hailing service to exist, the car needs to take passengers anywhere in the city, including to rarely visited side streets. That would require continual mapping work to stay up to date, whereas 18-wheelers spend the bulk of their time on the same monotonous highways.

"It's basically a straight road where you're not really even shifting gears, much less having the opportunity to run into a building," said Annie Kadavy, a partner at Redpoint Ventures, who previously led strategic operations at Uber Freight.

Most of the companies involved are trying to constrain the engineering problem as much as possible — a contrast to the approach taken by robotaxi groups, whose primary interest was in tackling the complexities of urban mobility.

Don Burnette, a former Uber software engineer who now leads Kodiak Robotics, a driverless trucking start-up, said trying to solve every conceivable edge case is what trapped the leading autonomous car companies into a "demo mindset" instead of developing viable commercial applications that could compete with Uber.

So instead, Kodiak aims to build "transfer hubs" near the highway in which a standard truck driver would carry freight a few miles to the hub, then swap the freight to an autonomous truck that would carry it, say, 300 miles to the next hub, where another truck driver is waiting.

Hub to hub

McKinsey, the consultancy, has projected that "full autonomy" will not be commercially ready for trucks until 2027. But start-ups including Aurora, Ike, Embark and Kodiak believe they can accelerate that timeline by several years with this hub-to-hub approach.

"If you want to get to market sooner, you need to really narrow your use case as much as you can," Burnette said. "We are only focused on the on-ramp, highway, off-ramp portion of the long-haul interstate driving problem."

One advantage of this approach is that the role of the truck driver would not be eliminated but merely tweaked to do short-haul driving and logistical support. Redpoint's Kadavy believes many truckers would even prefer their new role.

"Truck drivers are on the road more than 250 days a year, away from their families," she said. But with automation, "they can sleep at home every night if they are just doing this last-mile piece [of the journey] over and over again".

Without such technologies, the American Trucking Associations has said it could face a crisis. In 2018 the industry was short by a record 61,000 drivers and by 2028 it is projected to be short by 160,000, as ageing drivers leave the workforce and younger workers show little interest in the sector.

The risk is that errors could have far greater consequences. One executive said an 18-wheeler weighing up to 80,000 pounds would become an "unguided missile" in the event of a serious failure. This risk, he said, was low due to multiple fail-safes and back-up systems.

Beyond the business merits, Aurora's Anderson said he expected the highway-focus of trucking to prove critical in the later deployment of robotaxis, which will also eventually need to learn to navigate beyond urban environments. If he is right, a foray into trucking could prove a competitive advantage for companies such as Aurora and Waymo.

"Fifty per cent of trips require the ability to drive over 50 miles per hour. If you can't do that, you can't serve 50 per cent of ride-hailing trips," he said. "Having scale first in trucking — which allows you to come to market profitably and early — allows you to successively leap into some of these other markets from a position of strength."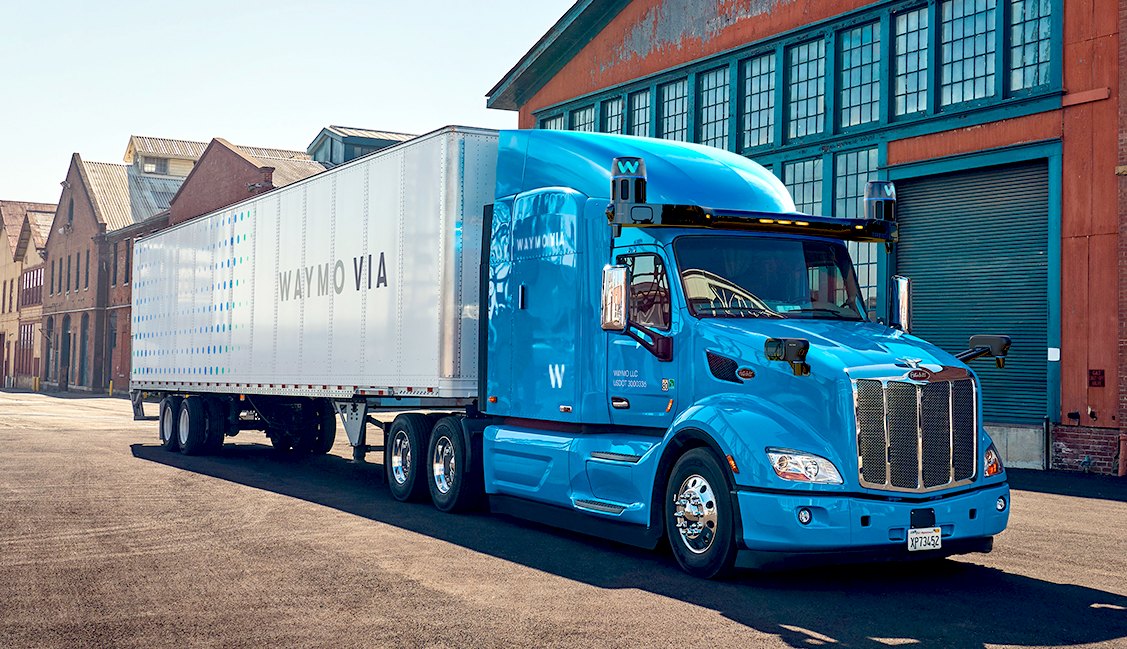 FORBES JANUARY 2019 - Robot Trucks Enter The Fast Lane As Daimler, TuSimple And Udelv Ramp Up Plans

Since Waymo kicked off the commercial phase of its robo-taxi service in Phoenix a month ago there's been an uptick in skepticism (and even some anger) about how quickly self-driving-vehicle technology will make its way into everyday life. At the same time, plans to automate heavy trucks and delivery vehicles are accelerating, based on news coming out of this year's Consumer Electronics Show.

Daimler's truck unit announced a big bet on the technology at CES with plans to spend $570 million and add 200 new jobs to get highly automated commercial vehicles to market within a decade with so-called Level 4 capability, meaning a human driver doesn't need to take control under most conditions. The German powerhouse that's the world's biggest truckmaker also showed its new Freightliner Cascadia truck with semi-automated Level 2 capability to let the truck handle some basic driving functions to assist the human driver.

TuSimple, a San Diego-based startup that began hauling commercial loads in Arizona last year with its own Level 4 tech for Class-8 semis, said at CES this week that it's fleet will expand to 40 "fully autonomous" trucks by June from 11 currently and that it's now running up to five daily autonomous shipments in Arizona for 12 contracted customers it's not yet identifying. TuSimple also announced a new partnership with truck-engine maker Cummins to help better integrate its technology, developed by CTO and neuroscientist Xiaodi Hou, into semis.

"I'm absolutely convinced that the first large application of autonomous driving will be for commercial delivery vehicles," Daniel Laury, CEO of Udelv, a San Francisco startup focused on small, robotic delivery vans, told Forbes at CES in Las Vegas.

Udelv today announced a second-generation version of its small delivery vehicle, derived from a Ford Transit Connect van, using the latest iteration of Chinese tech giant Baidu's Apollo self-driving software platform. Japanese trading company Marubeni has also become an investor in Udelv, though Laury declined to say how much it put in. Additionally, Udelv will also begin a pilot robotic delivery program with Walmart in suburban Phoenix next month and signed a contract with Texas-based auto parts distributor XL Parts to make self-driving delivery van runs for the company in Houston.

Self-driving delivery vans can help merchants, especially small businesses, significantly cut shipping and delivery costs, Laury said. "Autonomous cargo vans and trucks shall propel the growth of e-commerce over the next two decades. The market will rapidly grow to thousands of units."

At the moment, it looks like it could be easier and more lucrative automating big trucks and small delivery vehicles than rolling out robo-taxi fleets like Waymo's, which require deep pockets and a lot of patience. Notably, Waymo is also modifying its self-driving system for trucking and logistics, completing a pilot program in Atlanta last year. CEO John Krafcik told Forbes that it has plans for more projects in that space, without specifying what they entail.

Long-haul trucks operating on highways don't have to deal with pedestrians, bicycles or as much environmental complexity as do vehicles making their way through dense urban settings. There's also a shortage of long-haul truck drivers, topping more than 50,000 in 2017 according to the American Trucking Association, which means there's near-term demand for technological solutions.

What's more, TuSimple contends that its robotic system can produce big cost savings for shippers by reducing fuel consumption and wear-and-tear on tires as the artificial intelligence is designed to accelerate and brake in the most efficient manner possible. For Udelv, small delivery vehicles carrying goods also have the benefit of not having to optimize for the safety of human passengers.

"On the passenger car side, you have to convince consumers they're getting some benefit from jumping into a vehicle that's autonomous versus jumping in a vehicle with a driver. If you just focus on the economics of it to the consumer, it's not clear what that is right now," Chuck Price, TuSimple's vice president of product, told Forbes.
"On the truck side, it's really nicely aligned. It's professional operators of vehicles operating a service that has clear economic benefits on a number of dimensions," he said. "There's more demand for cargo movement than can be served by a long shot." By Alan Ohnsman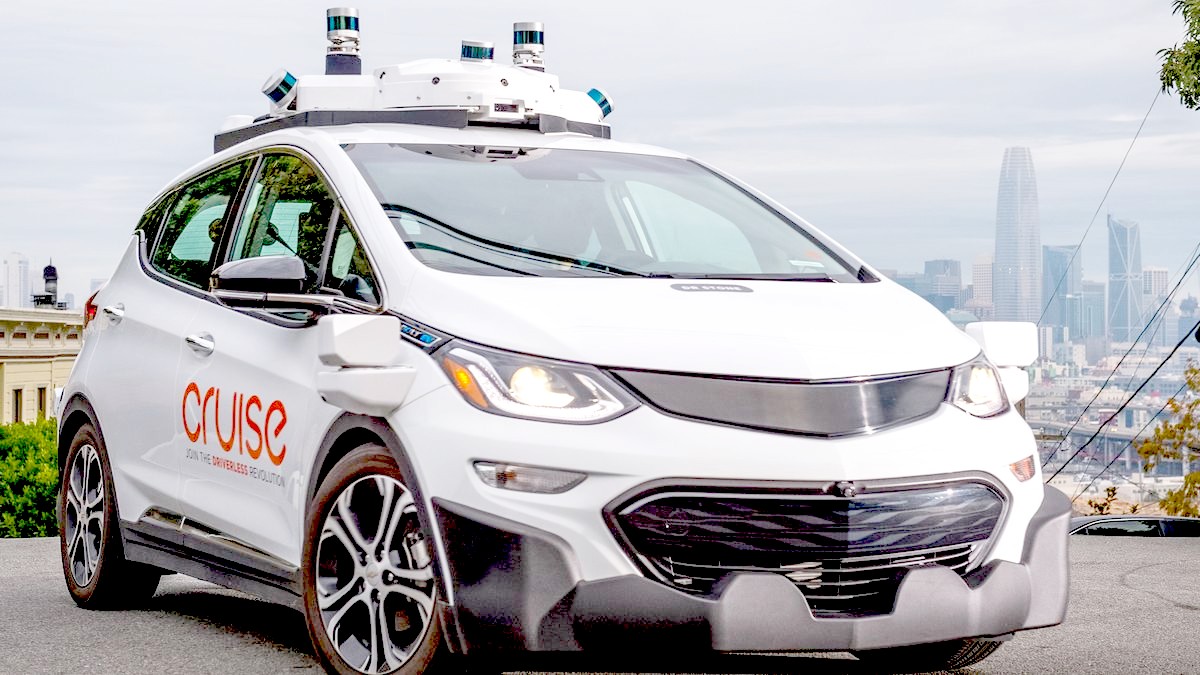 DIGITAL RUSH - Self driving trucks are set to conquer freeway haulage logistics. They are all the rage at the moment as investors look for the latest silicon gold rush. MobilEye, Zoox, Cruise and Kodiak joins Pony.ai, Pronto.ai, Didi Chuxing, Waymo, Aurora, TuSimple and AutoX as they look for the elusive holy grail of AI on the road, somewhat blowing wildcard Tesla into the weeds. You can read more about these companies and the media coverage, and reviews, on this site. Strangely, even with the green hydrogen revolution taking place all over the world, there is as yet no energy vending system for driverless vehicles. It's competition as usual, in a world calling for collaboration.
Self-driving cars and trucks may drive themselves, with development driven by economics, but at the moment they need people to keep them fuelled. The breed is forecast to grow exponentially in the next two decades. How we deliver goods, the ownership of personal vehicles, ridesharing, public transportation – these all will take new shapes as self-navigating electric vehicles (AEVs) accelerate. Next, we'll see hailing of vans and food deliveries by robots. This could be the end of private vehicle ownership, except for all but the most luxurious sports cars and limousines.

These are the industry standard definitions of the level of autonomy of a vehicle:

Level 0 - No Automation
Level 1 - Driver Assistance
Level 2 - Partial automation
Level 3 - Conditional automation
Level 4 - High automation
Level 5 : Full automation
Level 6 : L5 Fully autonomous AI self refuelling

As of 6th June 2021, no car manufacturer has yet reached levels 5 or 6.
LINKS & REFERENCE
https://www.ft.com/content/37d25112-3a3d-4547-8bd8-4bbc45986a08
https://www.forbes.com/sites/alanohnsman/2019/01/08/robot-trucks-enter-the-fast-lane-as-daimler-tusimple-and-udelv-ramp-up-plans/
https://www.ft.com/content/37d25112-3a3d-4547-8bd8-4bbc45986a08
https://www.forbes.com/sites/alanohnsman/2019/01/08/robot-trucks-enter-the-fast-lane-as-daimler-tusimple-and-udelv-ramp-up-plans
THE AUTOMATED and ELECTRIC VEHICLES ACT 2018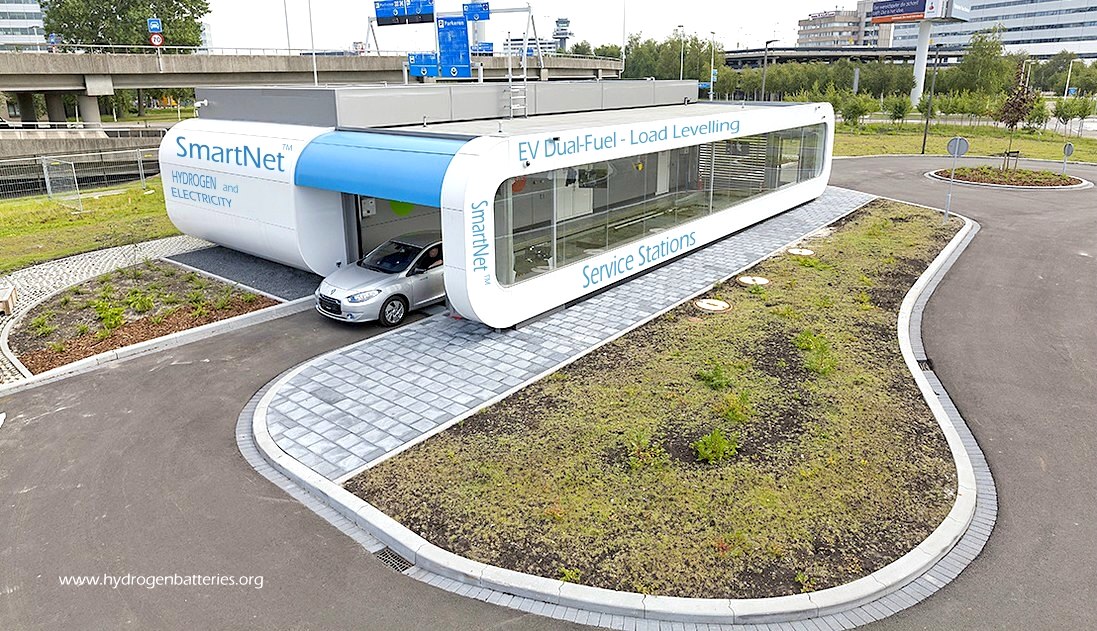 SMARTER EV SERVICING - Those looking for a future proofed infrastructure for renewably sourced energy for electric vehicles, may want to consider the new breed of self driving passenger cars, taxis, and commercial trucks that will benefit from automated recharging (battery & hydrogen) if they are to be fully autonomous in operation - most especially unmanned robotic taxis and heavy freight vehicles - that drive more considerately in climate terms, helping make the world a better place to live. With so many players investing so much, we should see driverless cars on the roads within the next 10-20 years for sure.
Please use our A-Z INDEX to navigate this site
This website is provided on a free basis to promote zero emission transport from renewable energy in Europe and Internationally. Copyright © Universal Smart Batteries and Climate Change Trust 2021. Solar Studios, BN271RF, United Kingdom. The name SmartNet™ is a trademark.