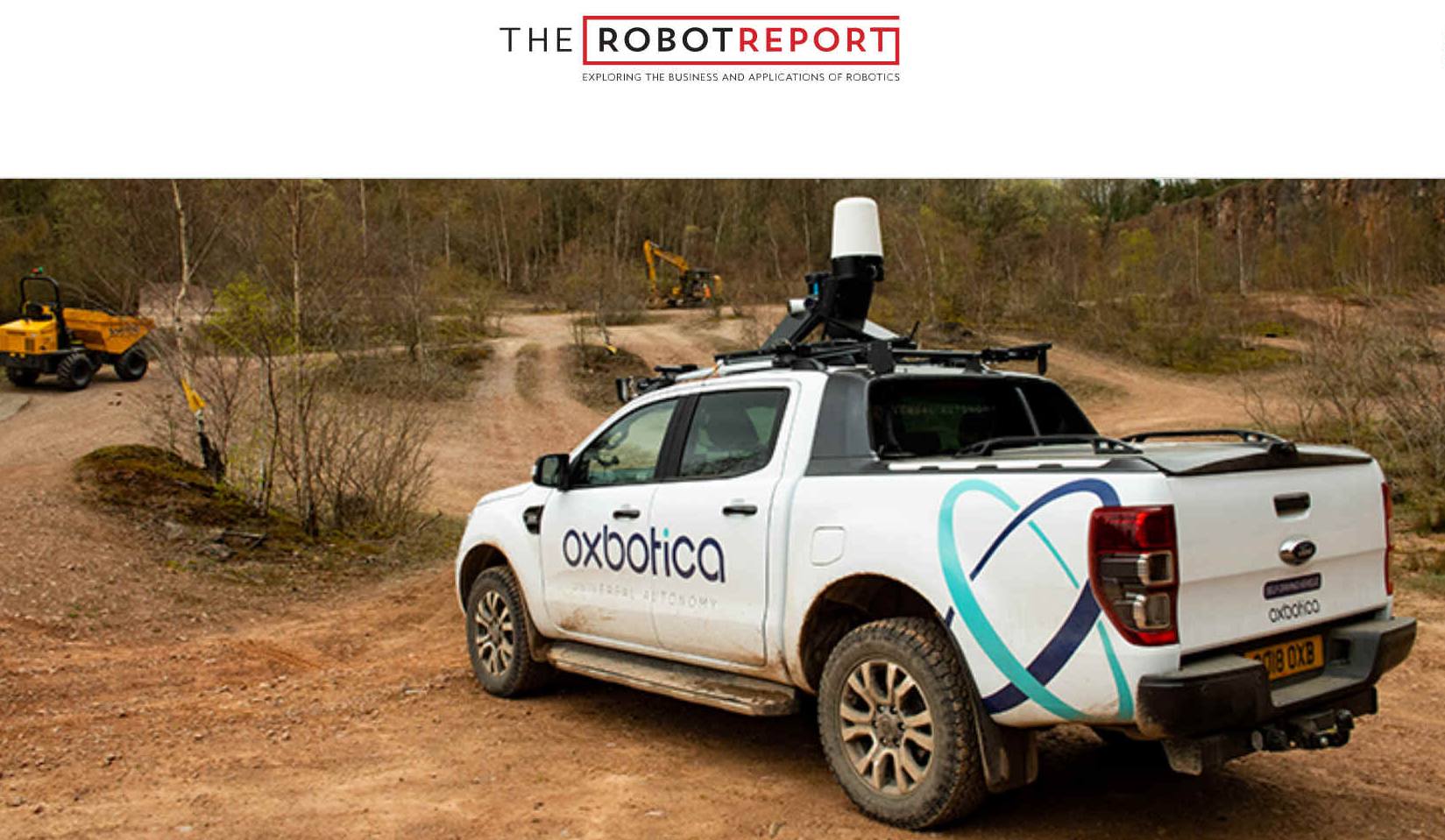 SILICON HIGHWAY - Self driving trucks for freeway haulage logistics is all the rage at the moment for investors looking for the latest digital gold rush. Zoox, Cruise, Kodiak, Momenta, Navya, joins Pony.ai, Pronto.ai, Didi Chuxing, Waymo, Aurora, TuSimple and AutoX as they look for the elusive holy grail of AI on the road, somewhat blowing wildcard Tesla into the weeds. You can read more about these companies and the media coverage, and reviews, on this site. Even with the green hydrogen revolution taking place all over the world, there is as yet no energy vending system for these autonomous vehicles. It's competition as usual, in a world calling for collaboration.
Self-driving cars and trucks may drive themselves, but development is driven by economics. They are forecast to grow exponentially in the next two decades. How we deliver goods, the ownership of personal vehicles, ridesharing, public transportation – these all will take new shapes as self-navigating electric vehicles (AEVs) accelerate.

Cities, utilities, industry players and policymakers are quickly scaling to deliver on AEVs, which promise to be safer, faster, more cost-effective, and cleaner for our health and environment than yesterday's mobility systems.


THE ROBOT REPORT 7 JUNE 2021 - OXBOTICA PILOTS OFF-ROAD AUTONOMOUS FRAMEWORK

U.K.-based companies Oxbotica and TRL recently piloted a safety framework for the deployment of autonomous vehicles in unstructured, off-highway environments. A live trial was conducted in a quarry using a number of off-road vehicles (robotrucks). You can read watch a video of the trial below.

The teams developed and demonstrated capabilities to adapt and retrofit autonomy, using robust low-cost sensors, to any vehicle. Off-road environments, which can include mines, quarries, farms, refineries, warehouses, ports, and airports, feature different hazards and less structured scenarios than on-road settings with no universal highway rules, such as speed limits or junction etiquette. Oxbotica and TRL said a framework helps standardize across industries and allows learnings from each domain to be shared.

Off-road vehicles also have to interact with a variety of unpredictable objects in their environment, either because they block the vehicle's path, such as undergrowth or tree branches, or because engaging with them is part of the vehicle's primary function, such as harvesting or excavating.

To demonstrate the framework, Oxbotica and TRL deployed a Ford Ranger and Range Rover Evoque, retrofitted with Oxbotica's autonomy software platform, in a U.K. quarry in April 2021. The vehicles were fitted with a full suite of sensors, including LiDAR, RADAR, and stereo cameras.

Oxbotica's technology has operated in a range of environments without road markings across Europe, Asia and America. Its software transitions between sensors to operate across multiple domains and environments. The software is capable of using sensors independently or fused in any combination, meaning vehicles can drive with or without maps, depending on what is available at any given time.

"Our autonomy software platform is capable of being integrated with any vehicle, in any environment," said Ben Upcroft, VP of Technology, Oxbotica. "In order to harness the true power of this technology, operational regulations need to be developed in unison to ensure safe and efficient deployment. Consortiums such as this are a key stepping stone in ensuring the safe operation of autonomous vehicles in complex scenarios, and enabling the scale up to full commercial deployment in industry settings."

Oxford, England-based Oxbotica spun out of Oxford University in 2014. It closed a $47 million Series B round in January 2021 and has raised about $80 million to date.

Upcroft was recently a guest on The Robot Report Podcast. They discussed the keys to infrastructure-free navigation, the acceleration of innovation in the autonomous vehicle space and why Level 5 robotaxis might never happen.
RECHARGING UNMANNED EVS FOR SMARTER CITIES
At the moment, the only system that would be capable of servicing such robotic vehicles would be the proposed SmartNet™ dual fuel service stations, where such vehicles do not need human assistance to replenish their energy reserves, using modular energy vending, where blue is the new green, helping to cool our climate. This assumes compatibility with a cartridge based energy transfer system.
Allied to this is PAYD (Pay As You Drive) billing, also seen as a necessary function for autonomous, unmanned, self-driving, robotic vehicles, is helping to make the world a better place with cleaner air to breathe.
https://www.therobotreport.com/oxbotica-pilots-safety-framework-off-road-autonomous-driving/
https://www.therobotreport.com/oxbotica-pilots-safety-framework-off-road-autonomous-driving/
THE AUTOMATED and ELECTRIC VEHICLES ACT 2018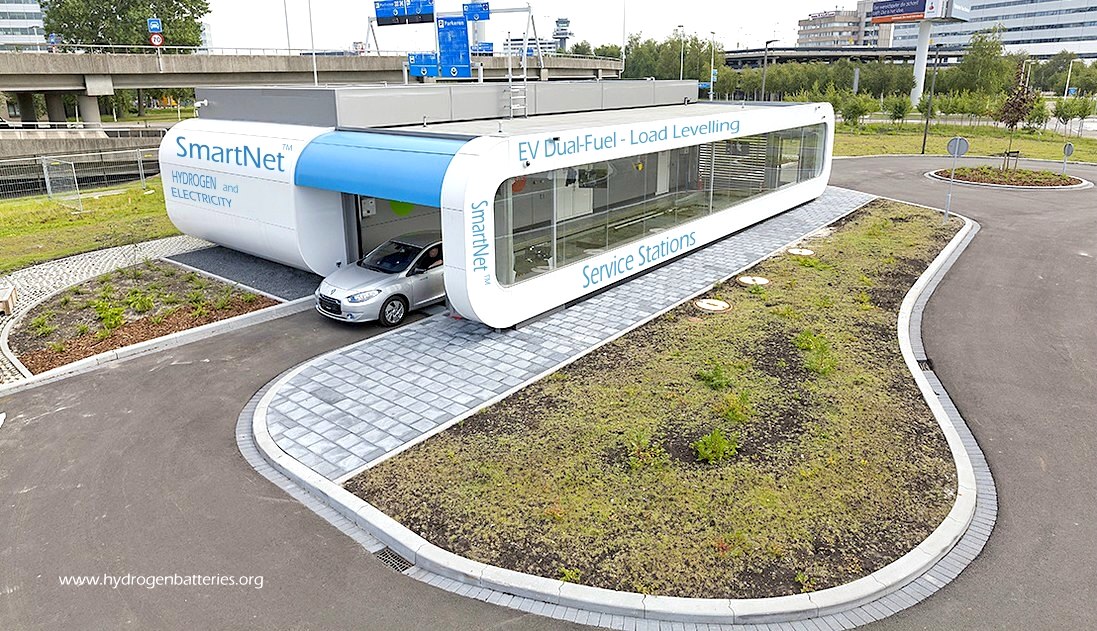 SMART SERVICING FOR ROBOT VEHICLES - Those looking for a future proofed infrastructure for renewably sourced energy for electric vehicles, may want to consider the new breed of self driving passenger cars, taxis, and commercial trucks that will benefit from automated recharging if they are to be fully autonomous in operation - most especially unmanned robotic taxis and freight vehicles. These units are potentially safer in terms of hydrogen handling, than piped gas, offering an alternative energy network.
Please use our A-Z INDEX to navigate this site
This website is provided on a free basis to promote zero emission transport from renewable energy in Europe and Internationally. Copyright © Universal Smart Batteries and Climate Change Trust 2021. Solar Studios, BN271RF, United Kingdom.