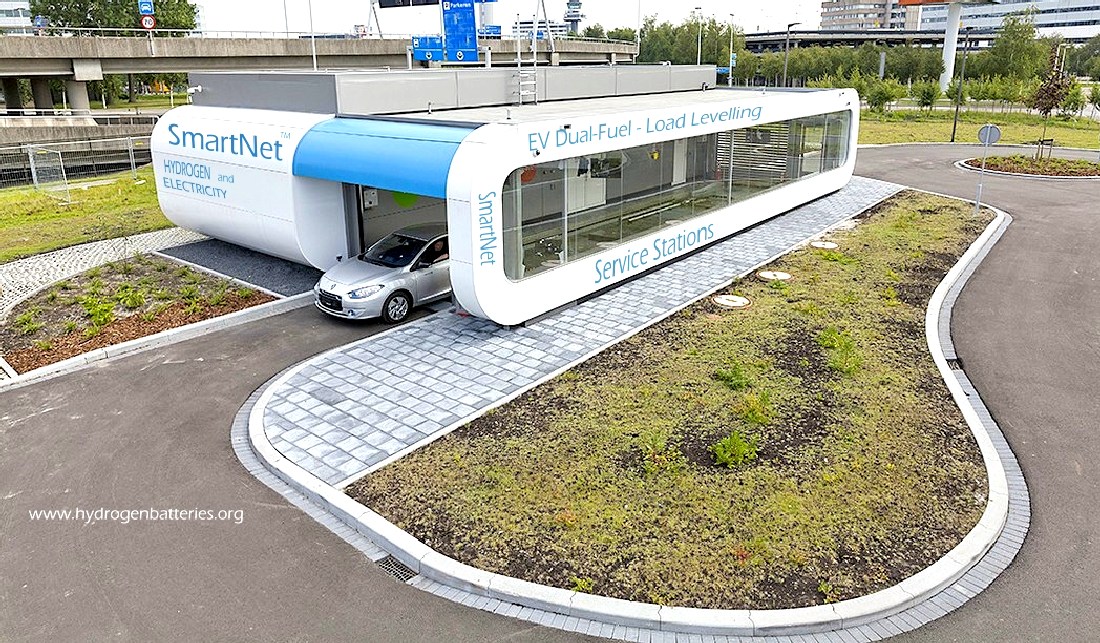 BETTER PLACE were too far ahead of their time with the EV service station above. This advanced unit could exchange battery cartridges in minutes for passenger cars, rather than use plug in charging, but could not cater for trucks, hydrogen vehicles, or offer load levelling for national grids as with the SmartNet™ system. Today, Shai Agassi's system would have been better received.
THE VERGE - UK'S FIRST ELECTRIC-ONLY CAR CHARGE STATION OPENS FOR BUSINESS DECEMBER 2020

The UK's first all-electric car charging station opened today near Braintree in Essex, marking a milestone in the country's transition away from fossil fuel-powered vehicles. The station is operated by Gridserve, and is the first of more than 100 locations it plans to build over the next five years.

The location consists of 36 electric vehicle chargers, delivering up to 350kW of power. That's enough to provide 200 miles of range in 20 minutes, according to Gridserve. With an initial cost of £0.24 pence per kWh of energy, the company estimates an average-sized electric vehicle can be charged from 20 to 80 percent for under £10 (less than $13.25). Gridserve claims these are the "lowest ultra-high power electricity charging rates on the market today."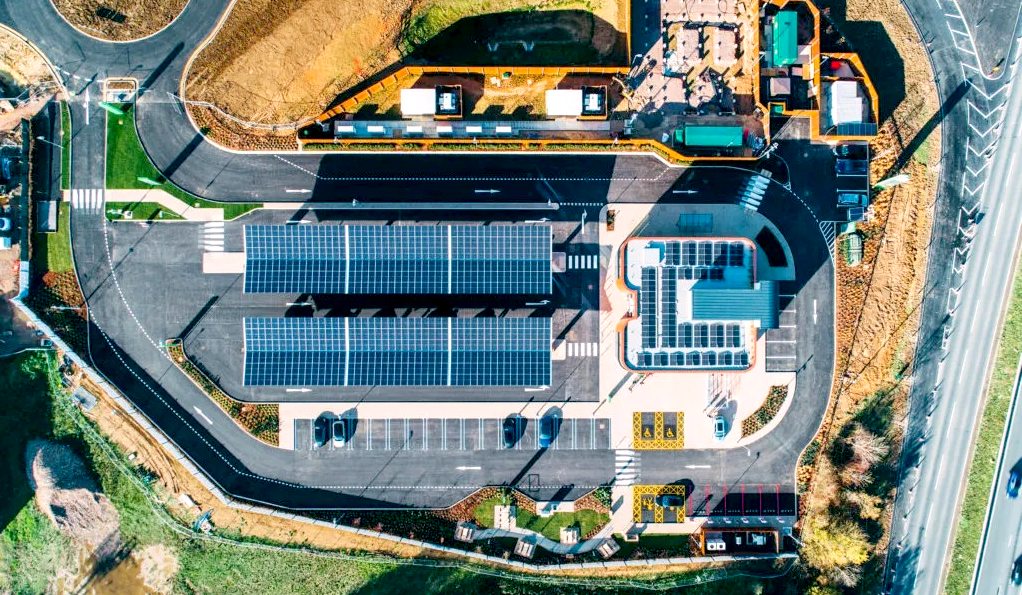 A brave move to electrification on the part of Gridserve and Ecotricity. This kind of development helps to offset the imbalance in renewably generated electricity, but does not cater for hydrogen fuelled EVs, not automated self driving (unmanned) trucks and taxis, that look to be making headway in some of the major cities around the world. The point here is that as with the 1st EV only station in Maryland, USA, the E-Mobility revolution is taking place.
The station's chargers draw power from renewable sources, including solar panels installed on the station's canopies, and the company's network of hybrid solar farms. There's also a 6MWh battery onsite to help balance the supply of power during peak times. According to Gridserve, "on windy winter nights the battery can store enough energy to drive 24,000 miles in electric vehicles the following day."

The station has opened less than a month after UK Prime Minister Boris Johnson announced plans for the country to ban the sale of new internal combustion engine vehicles by 2030, The Guardian reports, with some hybrid cars and vans continuing to be sold until 2035. One forecast cited in a recent government report estimated that there could be over 10 million electric cars on British roads by 2030, rising to 36 million a decade later.

Although this is the UK's first all-electric charging station, it's not the first we've seen globally. Last year, for example, a gas station in Maryland in the US replaced its traditional fuel pumps with four electric vehicle charging points. CNBC reported that this made it the first gas station in the country to ditch oil in favor of 100 percent electric vehicle charging.
MARCH 12 2021 PRESS RELEASE
Ecotricity and GRIDSERVE today announced a major new collaboration to turbocharge development of the Electric Highway – Europe's first nationwide charging network, which will transform electric vehicle charging facilities on Britain's motorways and major roads.

The Electric Highway was launched in 2011 to enable early electric cars to drive the length and breadth of Britain – back when charging was by three-pin-plug, and 7kW was considered fast. Since then, charging standards have leapt to 50kW, then 150kW and the new state-of-the-art 350kW, while the range of new electric cars has leapt from 80 to 300 miles or more. This technical progress along with rapid price convergence of new electric cars with their fossil counterparts, has led to more than 200,000 electric cars on UK roads today and over 10% of all new car sales being electric.

The transformation work has two elements – already underway. Firstly, all existing chargers will be replaced with new technology, doubling the capacity – offering all three connection types (CCS, CHAdeMO, and AC) and contactless payment. Secondly – a further 6 to 12 pumps of the all-new 350kW high power standard will be installed. Funding for the program is being provided by Hitachi Capital (UK) PLC, also a shareholder in GRIDSERVE.

GRIDSERVE has taken a 25% stake in the Electric Highway and also bring their front and back-office technology and expertise to the upgraded network, which will also have 24 x 7 support.

James Cleverly, Minister of State, former Conservative Party Chairman and MP for Braintree is quoted as saying:

"Our government is committed to increasing the take-up of electric vehicles, to clean our air and enable us to achieve net zero carbon emissions as quickly as possible, which is why we have just brought forward the ban on new petrol or diesel to 2030. GRIDSERVE's Electric Forecourt®, close to Braintree, is the most advanced charging facility in the world and is pioneering the world-class infrastructure required to support our policies and drive the confidence we need to make the move to sustainable transport in the UK."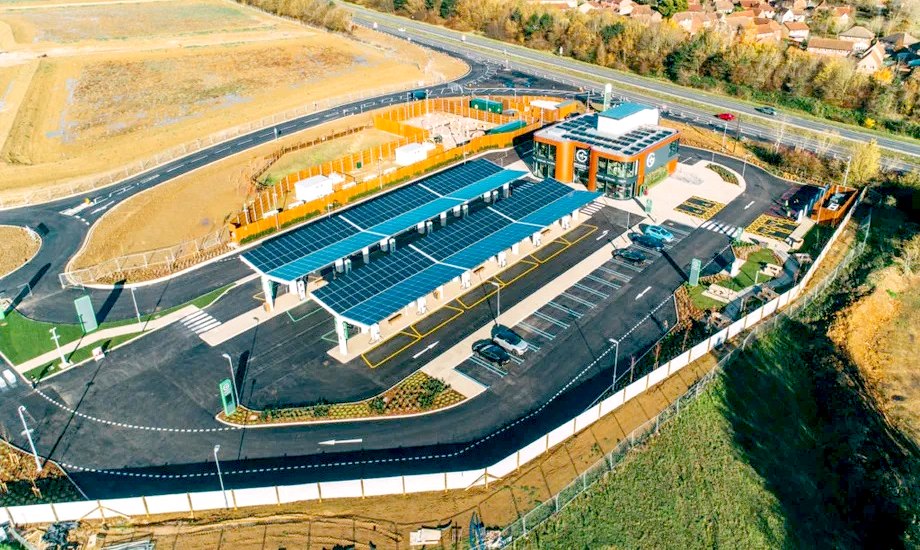 The first electric only, plug-in charging station in Braintree, Essex, marks a move to battery EVs, that should help to spur on other energy companies to consider investing in new technology.

Dale Vince, Founder, Ecotricity, is quoted as saying:
"I'm a fan of GRIDSERVE's Electric Forecourt concept, their vision and passion in this space. To be able to work together to make sure the Electric Highway continues to lead the electric car revolution in Britain is an exciting prospect.

"The Electric Highway kickstarted Britain's electric car revolution – one decade ago this summer, and together with GRIDSERVE we have big plans for the second decade – and the end of fossil powered cars."

Toddington Harper, CEO, GRIDSERVE, is quoted as commenting:
"I've been driving an electric vehicle for 8 years, and the Electric Highway was the network that originally made that possible. It's therefore a huge privilege for myself and GRIDSERVE to take a role alongside Ecotricity in the next evolution of the Electric Highway."

"GRIDSERVE's purpose is to #deliver sustainable energy and move the needle on climate change, and the upgraded network will provide the confidence people need to immediately make the transition to a net zero, electric vehicle future. The new network will feature all of GRIDSERVE's world-leading technology to ensure that electric vehicle charging is straightforward, anxiety free, and delivers an awesome customer experience".

Robert Gordon, CEO, Hitachi Capital (UK) PLC, is quoted as saying:
"This is an exciting collaboration to take the electric vehicle drivers' motorway experience to the next level."


About GRIDSERVE (www.gridserve.com)
GRIDSERVE's purpose is to #deliver sustainable energy and move the needle on climate change.

GRIDSERVE are transforming the experience of using electric vehicles, by delivering a UK-wide, sustainable energy powered network of convenient, customer-focussed Electric Forecourts,® and Electric Hubs, that allow the fastest possible charging of electric vehicles and deliver an awesome customer experience. GRIDSERVE's team have been responsible for the development, construction and operation of more than a gigawatt of sustainable energy projects including connecting over 100 utility-scale solar energy and battery projects to the UK grid. GRIDSERVE is interested in exploring new electric vehicle charging and sustainable energy opportunities, including new locations for Electric Forecourts®, Electric Hubs, hybrid solar farms, and remote power solutions in both the UK and abroad.


About Hitachi Capital (UK) PLC Vehicle Solutions

Hitachi Capital (UK) PLC is a leading financial services company with over 35 years' experience in providing innovative finance solutions to enable consumers, SMEs, fleet owners, motor dealers and retailers to grow and prosper. Hitachi Capital (UK) PLC has over 1,300 employees, £5.6bn of net earning assets and over 1.4m customers across its five business units; Consumer Finance, Vehicle Solutions, Business Finance, Invoice Finance and European Vendor Solutions.

Hitachi Capital (UK) PLC is a wholly owned subsidiary of Hitachi Capital Corporation, one of Japan's largest non-bank financial institutions. Hitachi Capital Corporation is an affiliate of both Hitachi Ltd, a world leader for manufacturing and technology, and Mitsubishi UFJ Financial Group Inc. Manufacturing continues to be a key part of Hitachi Capital (UK) PLC's DNA, delivering complex products to high levels of customer satisfaction. Its corporate clients include some of the UK's leading companies such as British Gas, Royal Bank of Scotland, B&Q and John Lewis.


About Ecotricity (www.ecotricity.co.uk)

Founded in 1995 from a single windmill by Dr Dale Vince OBE, Ecotricity was the world's first green energy company. Today, it now powers over 200,000 homes and businesses across Great Britain with 100% renewable electricity from the wind and the sun – and carbon neutralised gas.

Ecotricity also operates the Electric Highway, Europe's first nationwide electric vehicle charging network, which helped kickstart the EV revolution.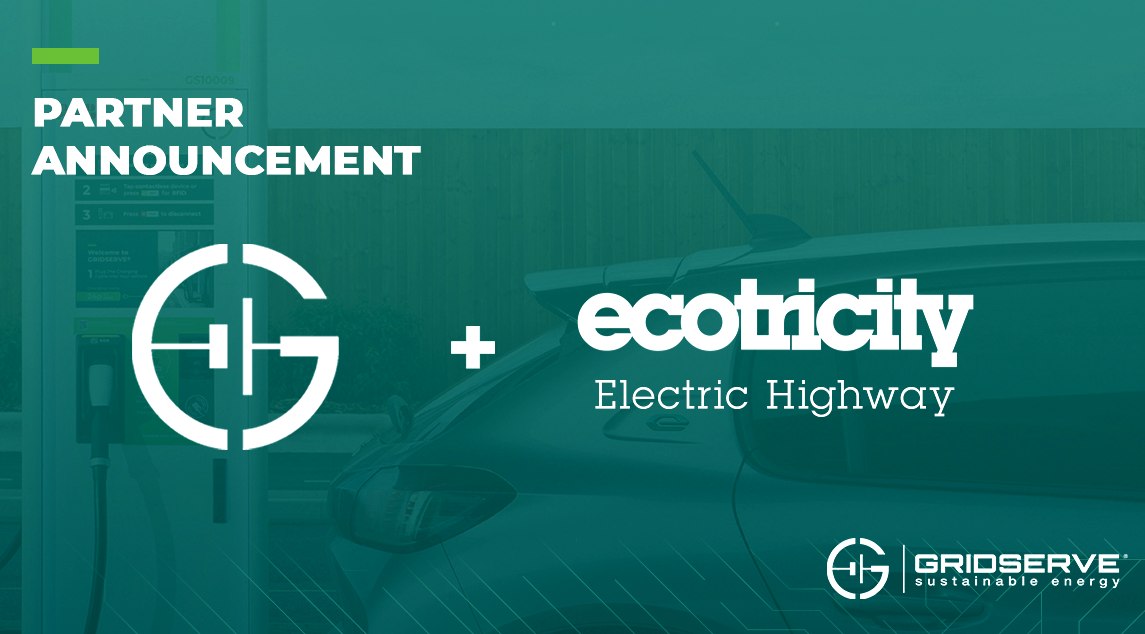 CONTACTS

Will Guyatt
will.guyatt@ecotricity.co.uk
+44 7799 334 994

Will Spragg
will.spragg@greenhousepr.co.uk
+44 7528 307 499
LINKS & REFERENCE
https://www.theguardian.com/environment/2020/nov/17/boris-johnson-announces-10-point-green-plan-with-250000-jobs
https://commonslibrary.parliament.uk/research-briefings/cbp-7480/
https://gridserve.com/2021/03/12/ecotricity-and-gridserve-announce-new-partnership-to-power-up-the-electric-highway/
https://www.gridserve.com/2020/12/06/gridserve-opens-uks-first-electric-forecourt/
https://www.theverge.com/2020/12/7/22158234/uk-electric-car-charging-station-first-essex-renewable-energy-gridserve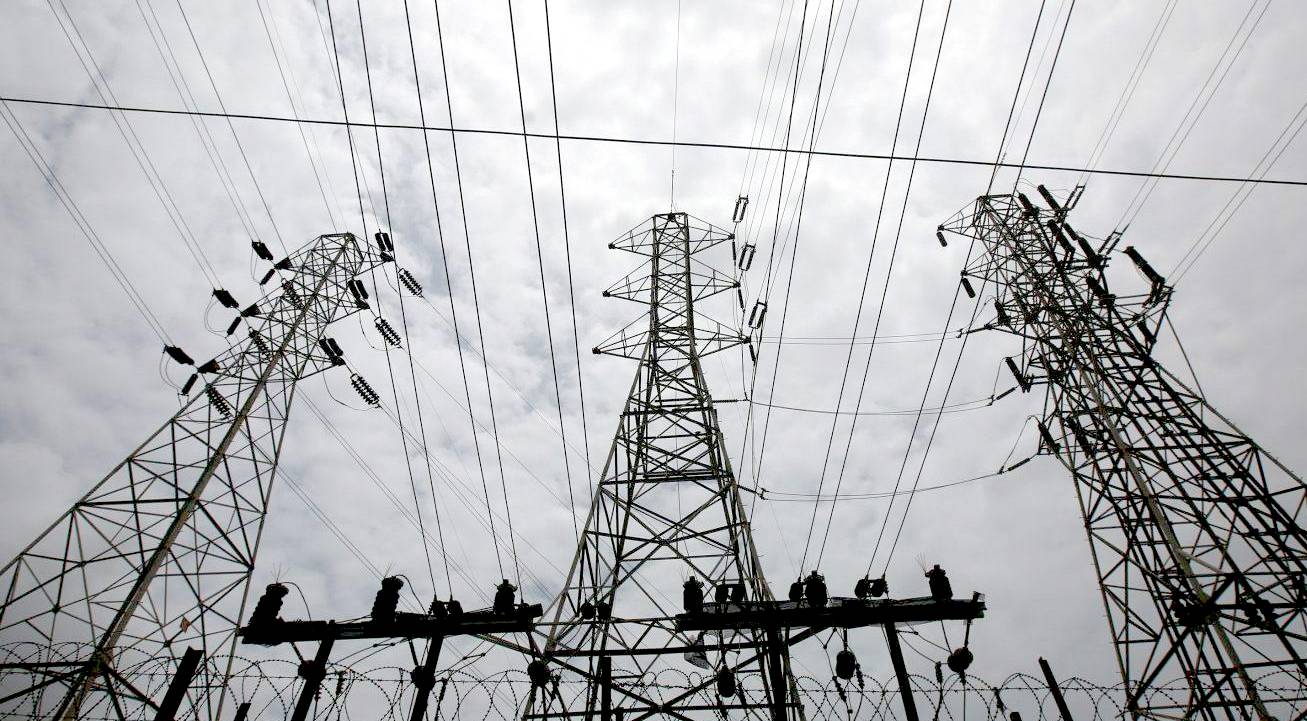 Rapid charging places a strain on national grids, causing instability and power cuts. There is an abundance of clean wind and solar energy that could produce green hydrogen and electricity to charge vehicle batteries, but there is no transport infrastructure to support hydrogen fuel cell electric vehicles. What is needed are dual-fuel service facilities, such as SmartNet™.
Please use our A-Z INDEX to navigate this site
This website is provided on a free basis to promote zero emission transport from renewable energy in Europe and Internationally. Copyright © Universal Smart Batteries and Climate Change Trust 2021. Solar Studios, BN271RF, United Kingdom. The name SmartNet™ is a trademark.