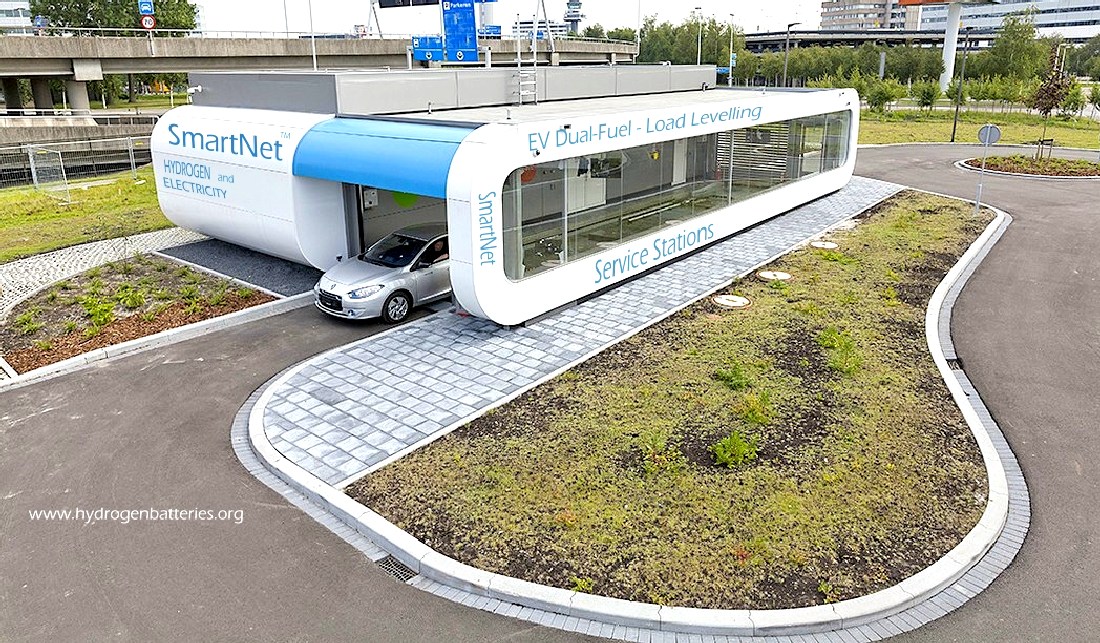 BETTER PLACE were too far ahead of their time with the EV service station above. This advanced unit could exchange battery cartridges in minutes for passenger cars, rather than use plug in charging, but could not cater for trucks, hydrogen vehicles, or offer load levelling for national grids as with the SmartNet™ system.
CLEAN TECHNICA - 7 FEBRUARY 2020

Shell Transforming Petrol Station To EV Charging Station In UK

We somehow missed this one in October, but it's an interesting and inspiring milestone that recently crossed our desk and seemed like it needed to be covered. Shell announced in October that it wouldn't just be adding EV charging stations to more gas/petrol stations, but that it would actually be fully converting a gas/petrol station to an EV charging station.

This particular station is in Fulham, West London, UK. The goal was for the transformation to be complete by the middle of this year. We'll have to have one of our British contributors check out the situation. It is supposed to have 10 charging stalls, each with 150 kW of max charging power.

The announcement didn't come alone, and certainly didn't come out of the blue. The announcement was made around the same time that Shell installed its 50th EV charging station in the UK and its 1st high-power 150 kW charging stall.
Reporting on this at the time, Forecourt trader noted, "It also follows last week's announcement about Shell's 'carbon neutral' programme, giving drivers the chance to offset their carbon dioxide emissions free of charge when they buy fuel at its UK service stations using the Go+ card, a scheme — which went live on October 17 — that will cost the oil major £10 million over the next 12 months."

"This is about us thriving through the energy transition," noted Bernie Williamson, Shell UK Retail's general manager. "We're looking at the next evolution and the needs of our customers in the broader sense. We're doing nature-based solutions, giving motorists the opportunity to do something about their carbon footprint as we continue to invest and ramp up long-term solutions of electric vehicle charge posts for those people when they're ready to move to EV transportation. We're ideally placed for that — we have a fantastic network where over 75% of the population are within 15 minutes of a Shell service station."

Before getting to other Shell EV topics, I want to take a moment to point out something that I think should be obvious but actually gets very little attention and I'm yet to see implemented well. First of all, it's well known that gas stations make much more of their profits on what they sell inside the station, not the gas. It's also well known that EV drivers have more time to spare while charging than gas car drivers have while they stand next to the pump and watch the cash money ticker rise rapidly. It's also well known that humans like a nice, cozy place to sit down, drink a coffee, open a laptop, and relax. In my opinion, everyone in this industry should be working their butts off to create the nicest, coolest places to chill out (and spend some cash) while their cars charge. Don't just location your charging stations next to nice places and popular shops — build the damn chains yourself and make them the hot new place to hang out! Make them so nice that people want to go there whether they have an EV or not — a competitor to Barnes & Noble, Starbucks, the mall, the park, Disney World, etc.

Shell has a unique opportunity to lead on this since it has an enormous country's worth of cash. It also has a clear, well known brand. If it started to roll out super cool EV charging station lounges/coffee shops/entertainment facilities, the world would take notice. And they could make a lot more money than they'll ever make from charging cars or filling up gas tanks.

While I haven't yet seen such leadership from Shell, it is at least gung ho about the EV transition (despite what that means to its core business). Back in October 2017, Shell bought NewMotion, one of the largest charging networks in Europe. That followed previous announcements and developments around EV charging, and since then Shell has bought another major charging network, this time in the US — Greenlots.

More recently, Shell launched a program letting gas/diesel drivers atone for their CO2 emissions, "giving drivers the chance to offset their carbon dioxide emissions free of charge when they buy fuel at its UK service stations using the Go+ card, a scheme — which went live on October 17 — that will cost the oil major £10 million over the next 12 months." Of course, better is to just not buy gas/diesel, but Shell realizes that and seems to be adapting fairly well to a coming world dominated by electric vehicles. Again, my big suggestion is that Shell take the opportunity to really transform itself and become a destination, not just a stopping ground. The opportunity is wide open.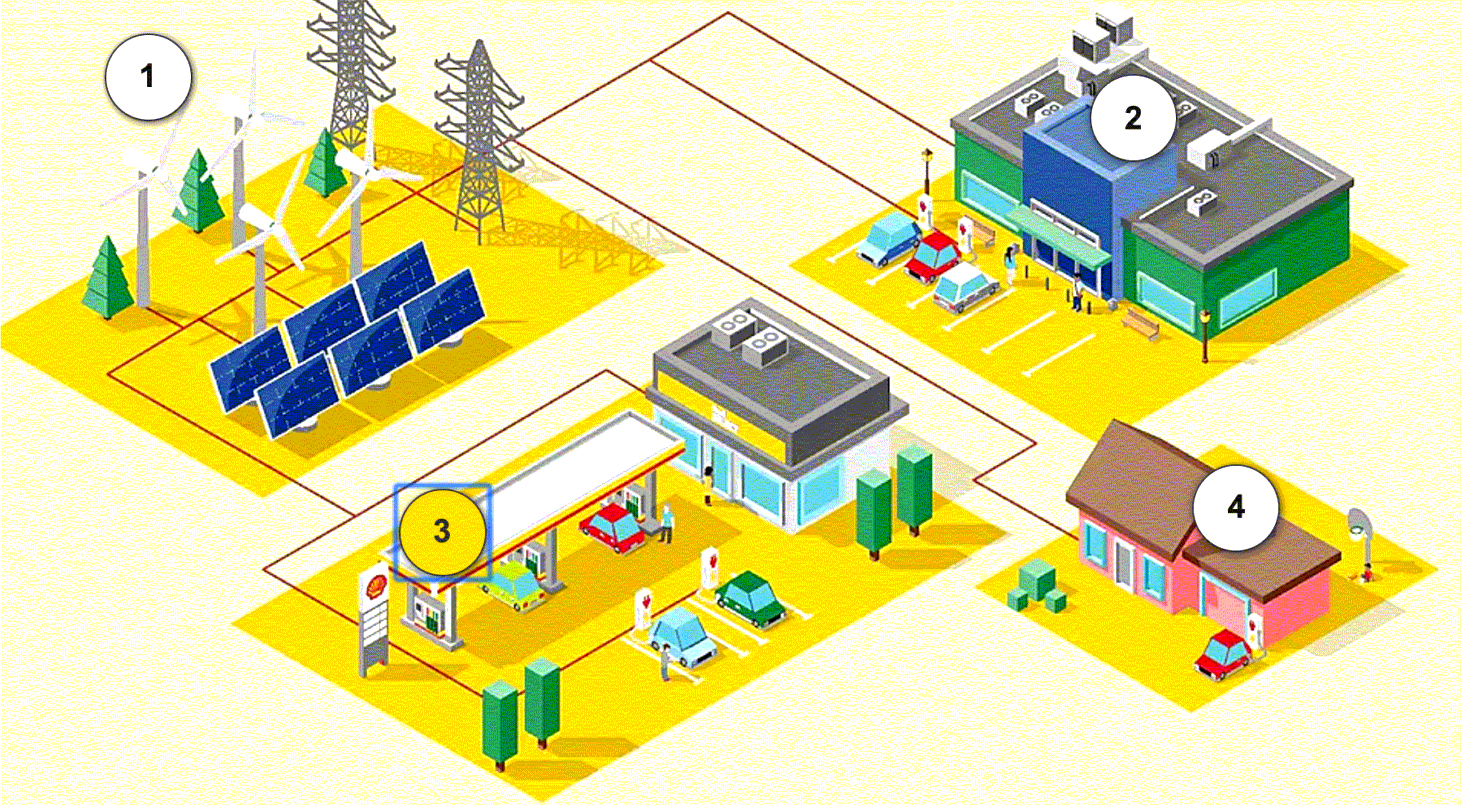 FLEET NEWS 18 OCTOBER 2016 - Will more fuel stations set up EV charging points?

Electric vehicle (EV) charging points could become a familiar sight on fuel station forecourts after Shell confirmed it hopes to start introducing them from next year.

The availability of charging points has long been a barrier to the wider uptake of plug-in vehicles, especially for higher mileage company car drivers.

However, by placing charging points alongside petrol and diesel, more drivers could be persuaded to make the switch.

Karl Anders, Nissan GB national EV manager for corporate sales, said the increase of supermarkets and petrol forecourts or "destination charging" would markedly boost the ability of EVs to perform a wider range of journeys.

He said: "While EVs can already cover most journeys, this helps 'normalise' full EVs and gives added peace of mind.

"The UK actually has a very comprehensive charging network although it is crucial that it is always dependable, accessible and cost-effective in order to shift more drivers into real world low-emission vehicles."

According to Zap Map, a website which tracks charge point location and information in the UK, there are 693 rapid chargers and 11,700 trickle charge points available to EV owners in the UK.

Shell currently has just one charge point location available, but has a network of 1,002 fuel stations across the UK. It told Fleet News it is "examining the potential to introduce EV charging points across some parts of our UK retail network from 2017 onwards".

However, it refused to comment on how many EV charging points will be installed and how much it will charge drivers to recharge their vehicle's battery.

Poppy Welch, head of Go Ultra Low, the UK Government and auto industry-backed campaign group for ultra-low emission vehicles (ULEVs), welcomed the fact Shell is exploring EV charging across its network.

She said: "The addition of charge points at destinations such as fuel retailers will enable quick top-ups that fit around owners' lives, boosting range and providing further consumer confidence as the growth of the electric car market accelerates."

Welch said the majority of charging will still take place at home but a public network acts as a useful reassurance to drivers to give them the opportunity to top up on longer trips.

She said: "The UK also has the best rapid charger network in Europe, with the fastest chargers available at 96% of motorway service stations."

Fleets have been driving the uptake of plug-in vehicles, with just one in four registered to private buyers (Fleet News: August 18).

The lion's share – 72% of plug-in cars – was registered to businesses in the first six months of the year which, including July's registrations, equates to more than 15,000 units – a 45% increase when compared to last year.

However, MPs on the Environmental Audit Committee say Government projections into ULEV adoption show it will miss the target for them to make up 9% of all new car and van sales by 2020 (Fleet News: September 15).

Alphabet believes the UK's charging network is a critical issue for the future of EV sales.

David Bushnell, Alphabet product manager – mobility, said: "If the Government wants to hit its target for vehicles to be zero emission by 2050 the infrastructure will be a barrier to overcome."

It is not clear, however, that other fuel retailers will follow Shell's lead. BP declined to comment on whether it was considering installing EV charging points and Texaco, which does not own its fuel stations outright, said it would be up to each retailer to decide whether they wanted to install EV charging points.

Of the 1,100 Esso-branded service stations around 500 are owned by the fuel retailer. It told Fleet News it would be up to the independent owners of fuel stations to install charging facilities, while it had "no plans" to install them at Esso-owned facilities.

In terms of the supermarket fuel retailers, Asda offers more than 150 charging points across its network, but the others trail much further behind (see table).

Bushnell told Fleet News that, although there have clearly been increases in the UK's vehicle charging network, a lot of this has been concentrated in and around London, rather than across the whole of the UK.

He said: "While it's positive that supermarket and fuel retailers are looking to increase the amount of EV charging points available, it also depends on how many points will be installed at each location.

"We are already seeing problems where charging points are being used as a free parking space at supermarkets or a single space is taken up by one EV owner for around 30 minutes at a time."

Bushnell said the industry also needs to discuss whether plug-in hybrids should be using the UK's charging network at all, with the majority of plug-in hybrids able to reach their final destination to charge up. He thinks the industry needs to explore whether charging points should only be used for pure EVs.

He also said focusing on sheer numbers of charging points is irrelevant if they don't work. "There needs to be a clearer picture of whether the charging point you are going to is open to the public, whether it is working and how much it will cost you to charge. All these things are not very clear at the moment for EV drivers," he said.

"We also need to see whether petrol retailers are completing a box ticking exercise or whether they're actually ready to invest in the direction transport is heading."

Both Nissan and Alphabet want to see more Government financial support for workplace charging to help EV drivers charge their vehicles at either end of their journey.

Anders said: "There is a gap at the other end of the commute as workplace charging is not supported unless a fleet pays the full cost to install charging without grants. Assisting fleets with charger support or allowing drivers to use their grants at workplace would assist fleets."

Bushnell said a lot of drivers, particularly in built-up areas where EVs are more prevalent, don't have access to off-street parking to install their own charging point at home so a lot of them will be charging at work.

He said: "The Government needs to do more to incentivise this. Employers also need clarification on how EVs will be treated in term of future taxation, how long the grants will be in place, whether they will be reduced, and further details on electric fuel reimbursement.

"A universal charging format should also be agreed by all vehicle manufacturers and the ability to rapid charge your vehicle should be standard on all plug-in vehicles, rather than an upgrade."

LINKS & REFERENCE
https://forecourttrader.co.uk/news/shell-plans-to-replace-forecourt-with-ev-only-charging-hub/644122.article
https://cleantechnica.com/2020/02/07/shell-transforms-petrol-station-to-ev-charging-station-in-uk/
https://www.fleetnews.co.uk/news/fleet-industry-news/2016/10/18/will-more-fuel-stations-set-up-ev-charging-points
https://www.theguardian.com/environment/2020/nov/17/boris-johnson-announces-10-point-green-plan-with-250000-jobs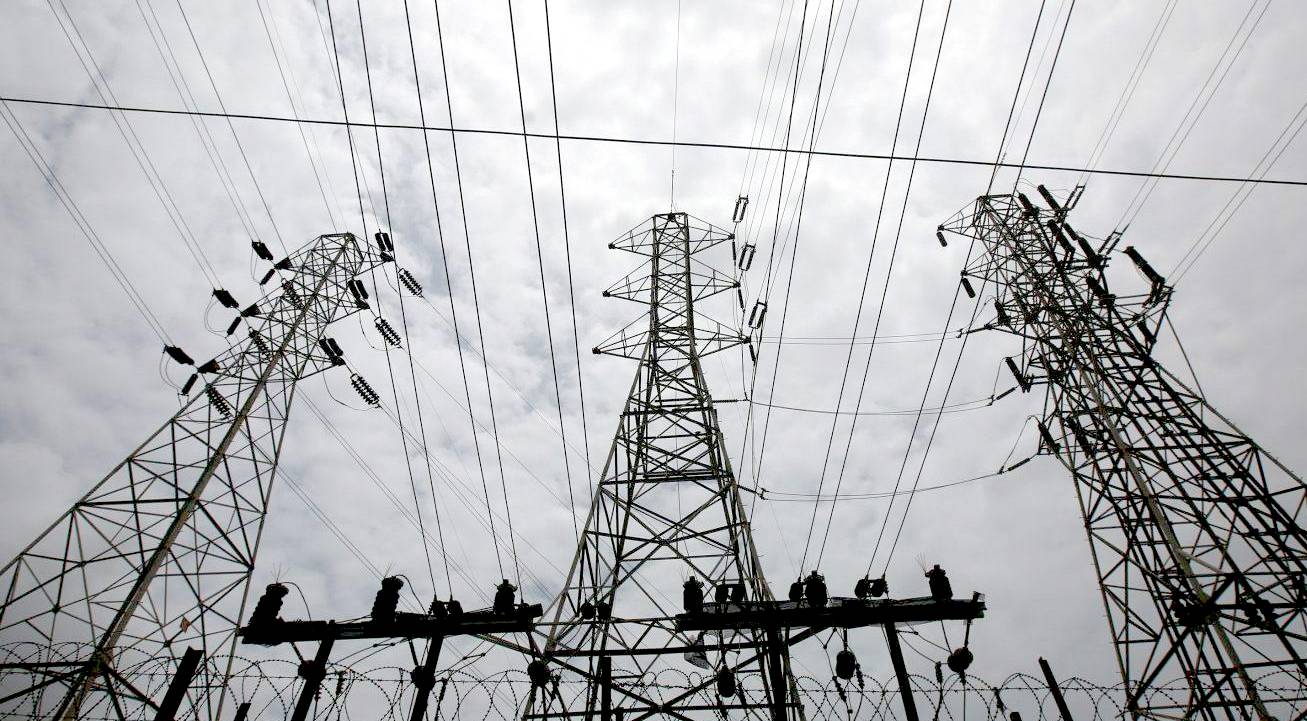 Rapid charging places a strain on national grids, causing instability and power cuts. There is an abundance of clean wind and solar energy that could produce green hydrogen and electricity to charge vehicle batteries, but there is no transport infrastructure to support hydrogen fuel cell vehicles. What is needed are dual-fuel service facilities, such as SmartNet™.
Please use our A-Z INDEX to navigate this site
This website is provided on a free basis to promote zero emission transport from renewable energy in Europe and Internationally. Copyright © Universal Smart Batteries and Climate Change Trust 2021. Solar Studios, BN271RF, United Kingdom. The name SmartNet™ is a trademark.