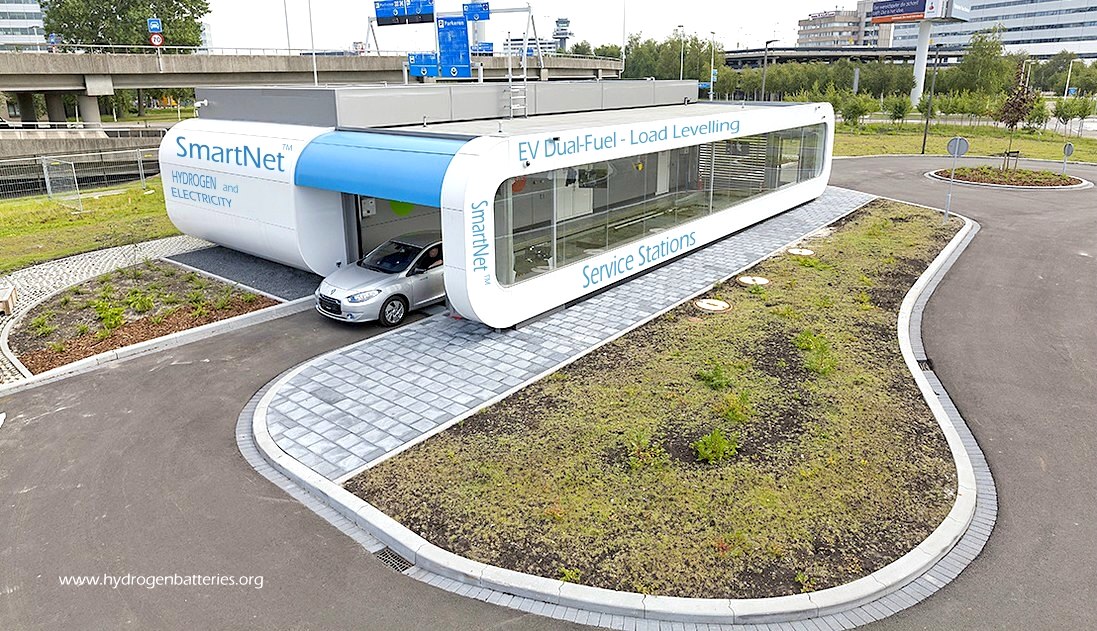 There is an abundance of clean wind and solar energy that can produce green hydrogen and electricity to charge vehicle batteries, and back-up against power cut blackouts. But there is no transport infrastructure to support rapid energy exchanges for BEVs or FCEVs. The SmartNet™ system could be the solution, also providing load levelling for national grids having to cope with renewables.
We have painted our cave walls, built Pyramids, the Eiffel Tower, massive steel ships, mastered supersonic flight, put satellites in orbit, and visited other planets remotely. Yet, we cannot seem to quit our addiction to harmful fuels like coal, gas and oil for power generation, and diesel and petroleum for transport. Despite the lung cancer it is causing. And coal is not cheap energy, mass use causes floods and power cuts as a by product of global warming.
Why is that?
Because we are comfortable with it. Or, at least we were, until the United Nations' members agreed with the scientific community, that we are destroying our home planet, by warming it up with all the greenhouse gases were are making from heating our homes and driving vehicles with internal combustion engines.
The only thing stopping us is Red Flag politics, based on existing investments - a conflict of interests. It's all about the money.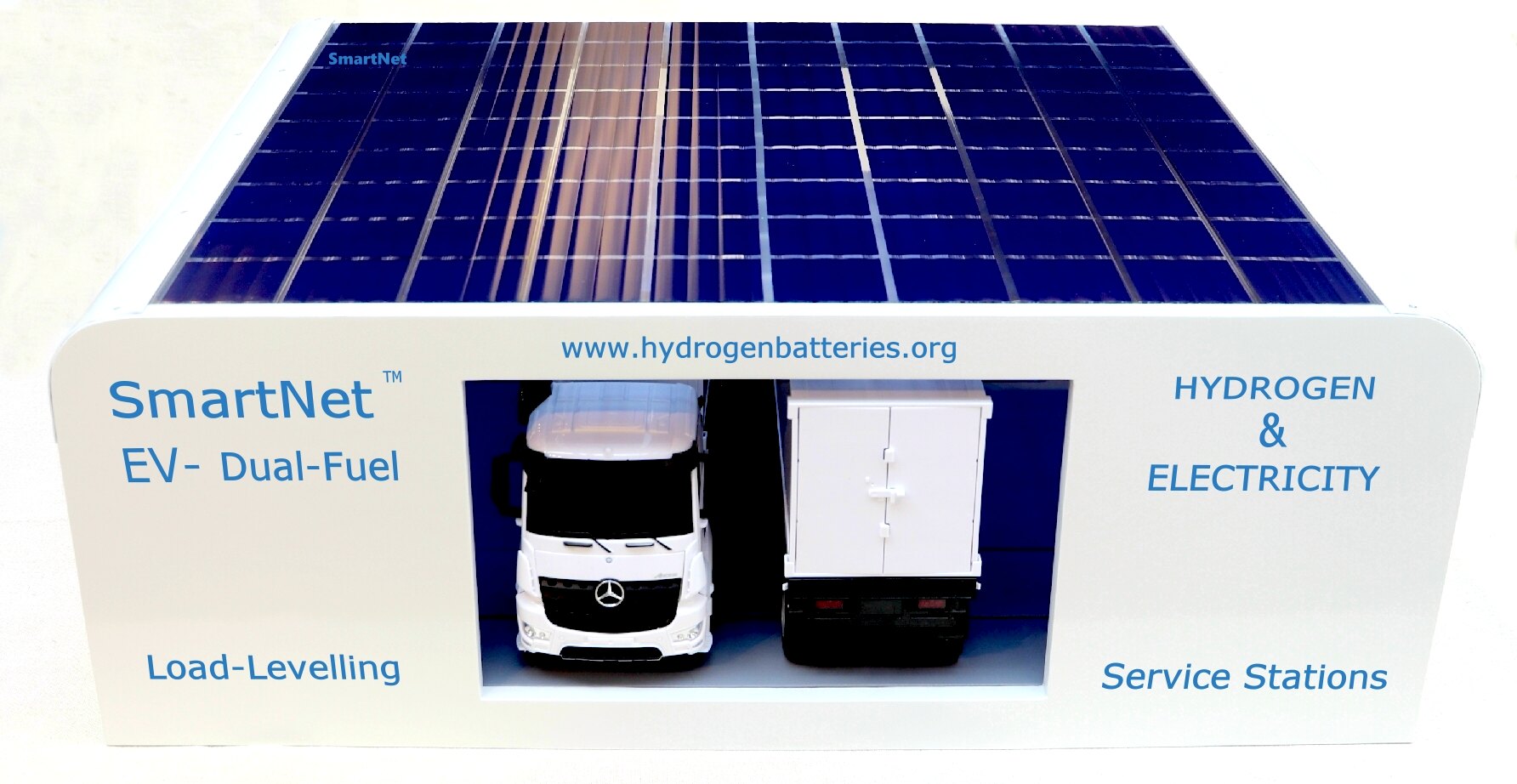 SMARTER ENERGY STORAGE - The SmartNet™ system is at the moment just a 1:20 scale model. You can help us turn this concept into a reality by including us in any of the forthcoming UK or Horizon Europe cluster 5 calls for proposals - perhaps using the hop-on feature - for existing consortiums. We are a small SME, unable to take the lead. We bring IP, planning, construction, and other know-how to the table. Help us to make power cuts a thing of the past.
But surely, if we destroy planet earth, then what good is all the money in the world. The wealthy influencers who control our politicians, must get their priorities right. No amount of money is going to protect their siblings from climate chaos.
We cannot cease the use of diesel and petroleum fossil fuels overnight, that would be irresponsible, where civilization needs energy for life. But we can transition without causing undue hardship to existing stakeholders, provided that they take steps to reinvest in new technology in a changing world.
LINKS & REFERENCE
https://www.ssen.co.uk/
https://powercuts.westernpower.co.uk/
https://ukpn.ukpowernetworks.co.uk/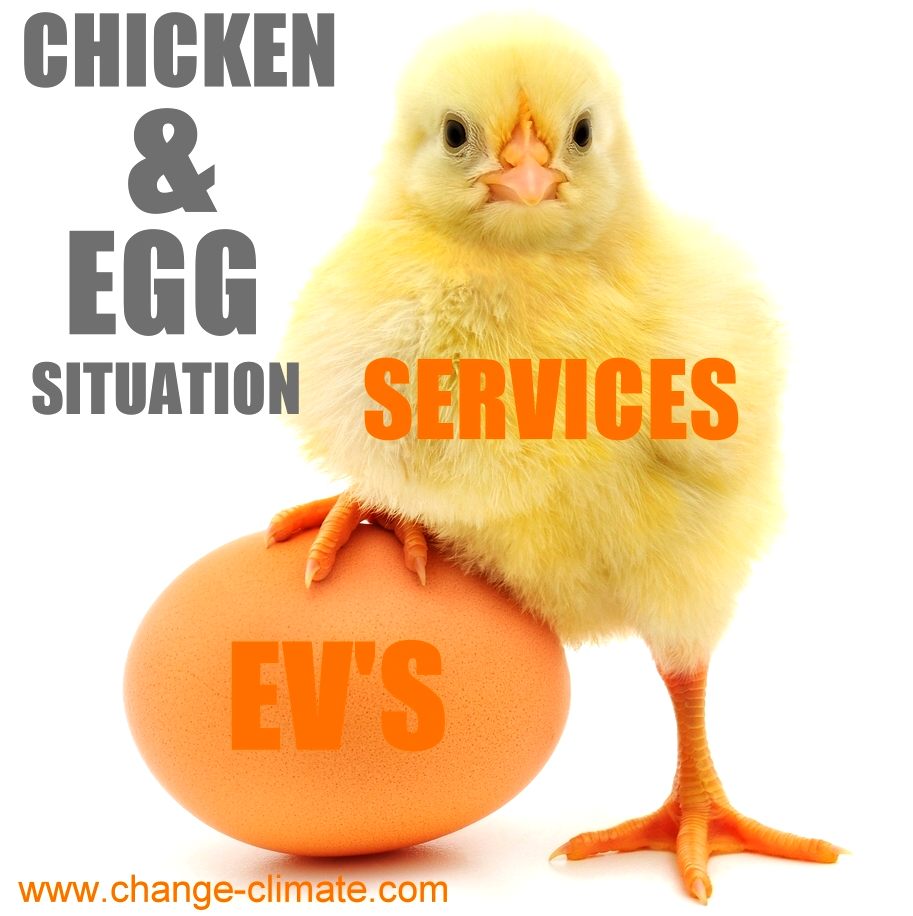 Please use our A-Z INDEX to navigate this site
This website is provided on a free basis to promote zero emission transport from renewable energy in Europe and Internationally. Copyright © Universal Smart Batteries and Climate Change Trust 2022. Solar Studios, BN271RF, United Kingdom. The name SmartNet™ is a trademark.