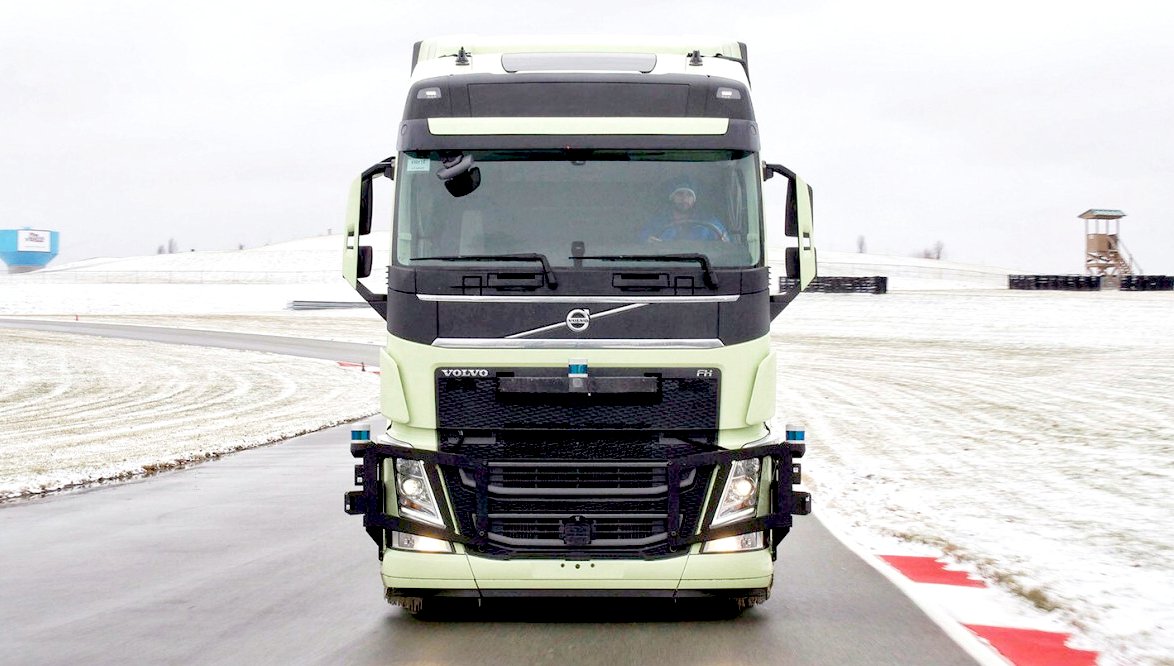 VOLVO - Self driving trucks for freeway haulage logistics is all the rage at the moment for investors looking for the latest digital gold rush. Volvo joins Kodiak, NuPort, Waymo, Aurora, TuSimple and AutoX as they look for the elusive holy grail of AI on the road, somewhat blowing wildcard Tesla into the weeds. You can read more about these companies and the media coverage, and reviews, on this site. Strangely, even with the hydrogen revolution taking place all over the world, there is as yet no energy vending system for these autonomous vehicles. It's competition as usual, in a world calling for collaboration.
Self-driving cars and trucks may drive themselves, but development is driven by economics. They will forecast to grow exponentially in the next two decades. How we deliver goods, the ownership of personal vehicles, ridesharing, public transportation – these all will take new shapes as autonomous electric vehicles (AEVs) accelerate.

Cities, utilities, industry players and policymakers are quickly scaling to deliver on AEVs, which promise to be safer, faster, more cost-effective, and cleaner for our health and environment than yesterday's mobility systems.

TECH CRUNCH 30 MARCH 2021 - Aurora and Volvo partner with autonomous long-haul trucks for US

The autonomous vehicle startup Aurora Innovation said Tuesday it has reached an agreement with Volvo to jointly develop autonomous semi trucks for North America.

The partnership, which the two companies say will span several years and is through Volvo's Autonomous Solutions unit, will focus on trucks built to operate autonomously on highways between hubs for Volvo customers. The Aurora Driver technology stack — Aurora's self-driving software, computer and sensor suite — will be integrated into Volvo trucks.

The announcement comes fresh on the heels of the startup's recent acquisition of Uber's self-driving subsidiary and a separate deal with Toyota to develop self-driving minivans. Aurora now has partnerships with two of the three largest trucking manufacturers — Paccar and Volvo — that produce and sell nearly 50% of all Class 8 trucks in the country.

"Our previously announced collaborations with partners such as Paccar will continue in parallel to the collaboration with Volvo," an Aurora spokesperson told TechCrunch. "As Paccar's first self-driving technology partner, the unique nature of our partnership enables us to build Paccar's first redundant truck that will be able to operate without a safety driver, bring it to market first and deploy it broadly."

Aurora said its Frequency Modulated Continuous Wave lidar — through its acquisitions of companies Blackmore and OURS Technology — will be key to solving autonomous long-range trucking. Lidar, or light detection and ranging radar, is considered to be a necessary component of self-driving systems. Aurora's pitch is that unlike traditional time-of-flight lidar, its technology provides the long-range visibility needed to be able to spot hazards with enough time to stop or slow down.

The announcement also marks a major acceleration for Volvo's autonomous vehicle arm, Volvo Autonomous Solutions. It's the business unit's first deal to bring autonomous trucking to the road.

Since its founding in 2017, Aurora has rapidly become one of the leaders in self-driving tech, attracting backing from Amazon, Sequoia Capital and Greylock Partners. The company was founded by former executives of Uber, Tesla and Google.

RECHARGING UNMANNED EVS FOR SMARTER CITIES
At the moment, the only system that would be capable of servicing such vehicles would be the proposed SmartNet™ dual fuel service stations, using modular energy vending, where such vehicles do not need human assistance to replenish their energy reserves, where blue is the new green, helping to cool our climate.
Allied to this is PAYD (Pay As You Drive) billing, also seen as a necessary function for autonomous, unmanned, self-driving, robotic vehicles, is helping to make the world a better place and cities smarter.
https://techcrunch.com/2021/03/30/aurora-and-volvo-partner-to-bring-autonomous-long-haul-trucks-to-north-america/
https://techcrunch.com/2021/03/30/aurora-and-volvo-partner-to-bring-autonomous-long-haul-trucks-to-north-america/
THE AUTOMATED and ELECTRIC VEHICLES ACT 2018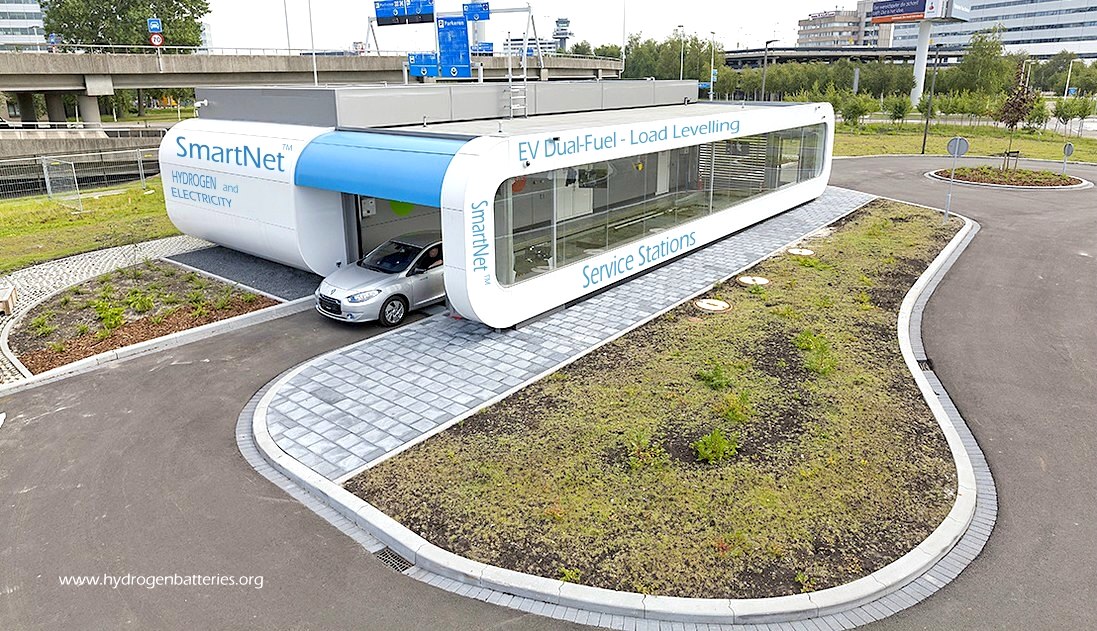 SMART SERVICING FOR ROBOT VEHICLES - Those looking for a future proofed infrastructure for renewably sourced energy for smarter cities and electric vehicles, may want to consider the new breed of self driving passenger cars, taxis, and commercial trucks that will benefit from automated recharging if they are to be fully autonomous in operation - most especially unmanned robotic taxis and freight vehicles.
Please use our A-Z INDEX to navigate this site
This website is provided on a free basis to promote zero emission transport from renewable energy in Europe and Internationally. Copyright © Universal Smart Batteries and Climate Change Trust 2021. Solar Studios, BN271RF, United Kingdom.