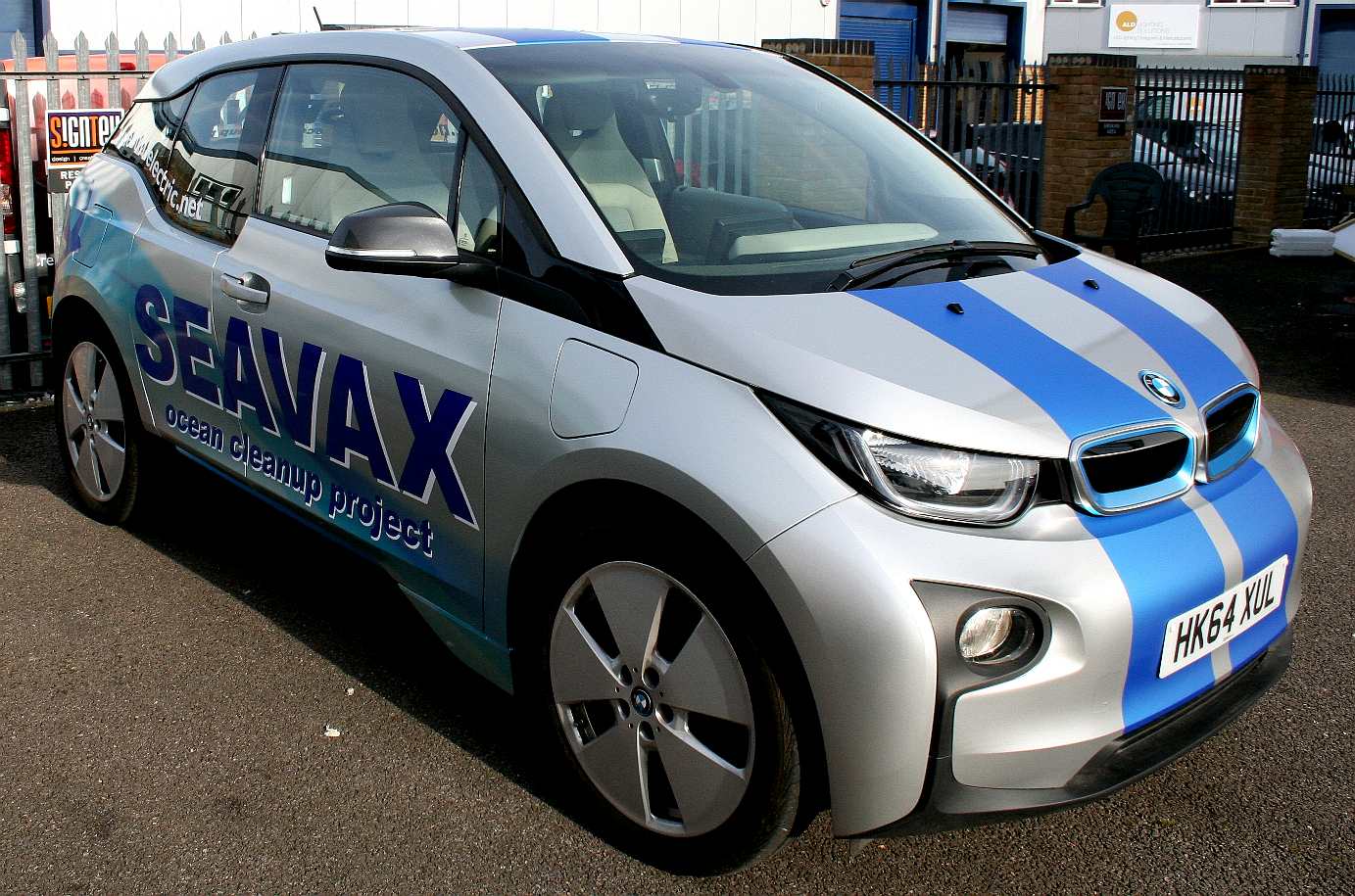 At the moment this vehicle is for the motoring elite. But could a methanol or ammonia fuel cell conversion change all that? COF Ltd is looking for OEMs to help bring down the cost of electric motoring via their JVH2 competition. The most economical hydrogen powered electric vehicle would win.
A BMW dealership would not take a cheque or cash for payment to release a BMW i3 after it had been serviced for a local charity.
You can see how much servicing cost are as of October 2022 here.
Apparently, the franchise operators did not know that charities don't/can't have debit cards or internet banking under present banking rules. And no signs were displayed as to payment policy at this dealer, nor were the charity verbally informed as to such conditions, to allow them to make alternative arrangements in advance, or take their business elsewhere.
Is this anti money laundering policy gone crazy. Or what?
This little episode has cost the charity concerned, the loss of time of one of their most valuable technical contributors, who was forced to travel into and out of Eastbourne several times from Hailsham, to try and sort out the administrative foul up - for the charity and the BMW dealer.
A suggestion by the dealer to pay into their account, was rejected by a branch of their Bank in Eastbourne.
Then the Charity's bank were called upon to prevail. But as there were no ID procedure in place, because of course the Charity does not have internet banking, that turned out to be a waste of time. Plus of course, the Trustees were at home at different addresses, not in the office.
All of this was reported to the BMW main dealer via email 30th September 2022, as soon as the Charity's acting agent was back in the office.
Then on Saturday 1st October am, the doughty Charity (Special Projects) coordinator, telephoned the BMW dealer, but the managers dealing with the matter were not in the office. He spoke with their Service Manager, who said he'd do his best to raise the matter for Monday 3rd October, where the Charity needed to have their own vehicle back and operable.
A BMW Mini, was provided as a courtesy car, but is not suitable for Charity business, not being sign written, or electric, etc. The Mini had superb lights at night, and a more comfortable seat.
DISCRIMINATION
It appears from this unfolding drama, that a person without a bank account and/or plastic, cannot purchase a BMW with their life savings. It seems BMW are 'charity unfriendly' and discriminate against ordinary persons (not drug dealers or terrorists) who prefer saving in cash, and/or refuse digital monitoring by Big Brother.
Discrimination on any grounds is of course unlawful, under Human Rights statute in the UK.
This case also calls into question the value of a printed pound note, and the promise to pay the bearer on demand the sum of ...... etc., etc. Clearly, that is misleading. Perhaps British currency should say something else: "This currency is worthless at many retailers. Consider crypto-currency. Also based on nothing but empty promises."
This car was the subject of a recall, to replace consumer electronics, the details of which are not clear, but thought to be something to do with condensation. When returned, the fan and heating could not be turned off as before for some reason. To be investigated.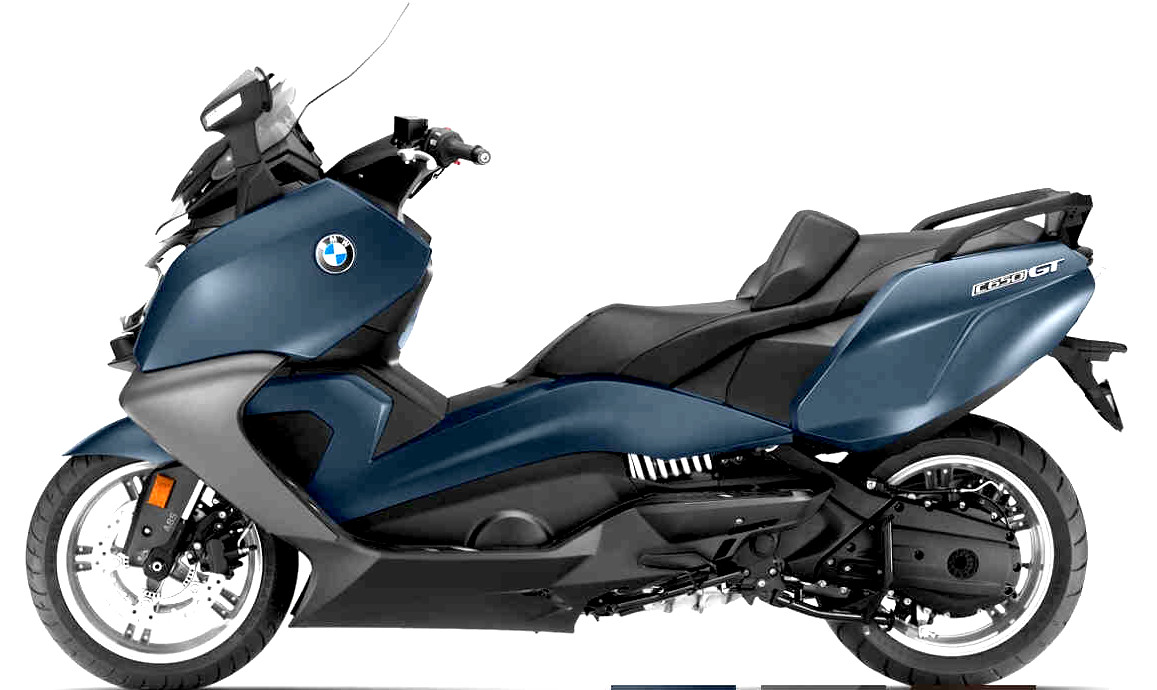 C650 GT Maxi-Scooter, from which the i3's onboard generator is derived.
WHAT IS THE LAW OF CONTRACT?
.....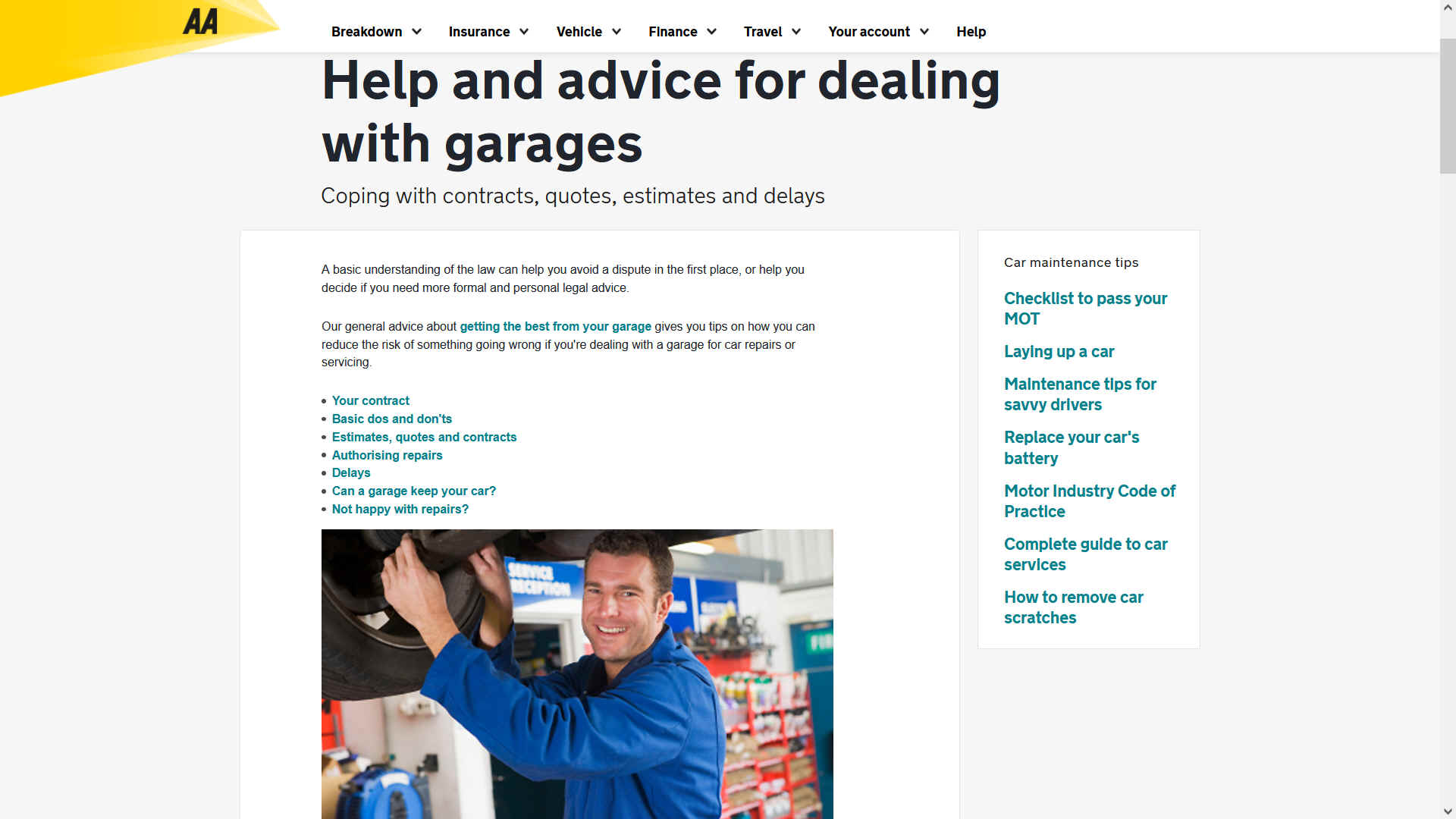 THE AA - HELP AND ADVICE FOR DEALING WITH GARAGES
When you instruct a garage to carry out repairs or other work, you enter into a contract.

Itís best to put your instruction in writing if you can, as it will be easier to see what was agreed if thereís a dispute.

Whether written or oral, any contract contains both Ďexpressí and Ďimpliedí terms.
Express terms

Express terms are created when you instruct a garage and can be:

- Specific and confined to a particular fault for example 'fit new X brand fuel pump'.

- General for example 'the engine's not running well, the brakes are hopeless and there are dreadful noises coming from the suspension; fix them for me'.

Implied terms

In addition to any express terms agreed, implied terms are that:

- Parts must correspond with any description given.

- Parts must be of satisfactory quality and reasonably fit for any particular purpose that has been specified.

- Repairs will be carried out with reasonable care and skill and within a reasonable time.
Delays

Delays can happen if parts are hard to obtain, if the problemís hard to diagnose or if the repair turns out to be bigger than first thought, but if the garage has missed a clearly agreed completion date you may be able to:

- Agree a new deadline for completion

- Ask the garage for a courtesy car until the work is completed

- Take your own car back and use it, if itís still roadworthy, until the garage is in a position to complete the repair

- Get the car repaired by someone else, if it can be taken away safely, and claim compensation from the original garage.

If you didnít agree a specific completion date but you think any delay is unreasonable then youíll need to discuss this with the garage and agree a new, and reasonable, completion date. A second opinion from another garage might help.
Can a garage keep your car?

A garage that has repaired your car has what is known as a 'lien'. This is the right to keep the car until theyíve been paid for all work done.

If you take your car away without authorisation you risk both civil proceedings and criminal prosecution.
Apart from legal proceedings or leaving your car while any dispute is sorted out, the only option is to pay the amount demanded, marking the invoice as 'paid under protest'.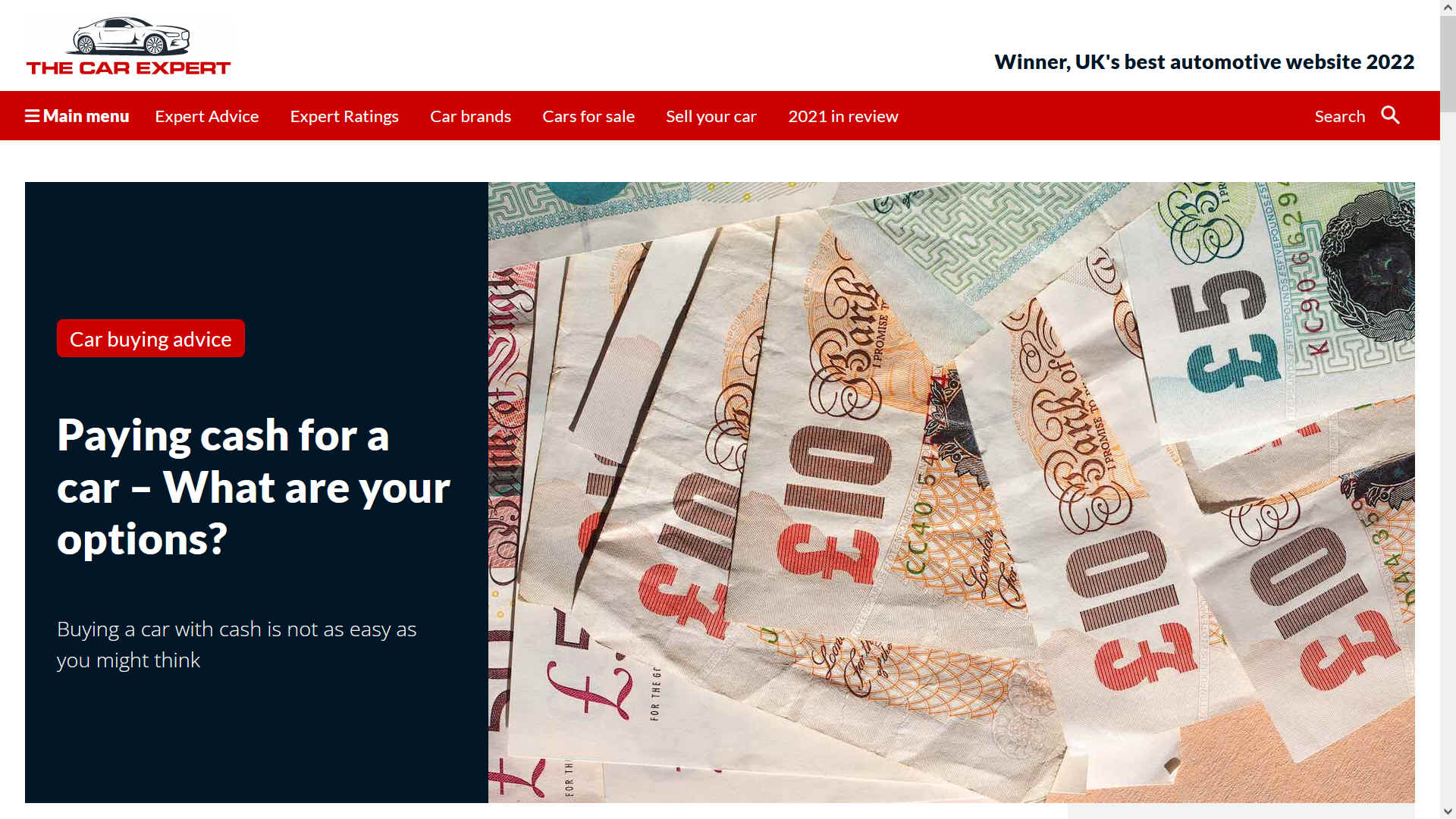 THE CAR EXPERT - PAYING CASH FOR A CAR 15 MAY 2014
Here at The Car Expert, we spend a lot of time talking about car finance, which is how most people buy a car these days. But what if you actually have enough money to buy a car without financing it?

Paying cash for a car from a dealership is not necessarily as easy as it sounds.
CASH IS KING RIGHT?

Back in the day, it was all quite simple. You went to the bank and either withdrew the required cash or got a bankers draft (known as a bank cheque in some countries), then went to the dealership and paid for your car. Drive off into the sunset, live happily ever after and so on. Nowadays, it doesnít really work that way.

Firstly, pretty much every significant dealership in the country will try and convince you to take their car finance offer rather than paying cash. Why? Simple Ė they make a profit from the finance, and often more profit from selling finance than from selling the actual car.

Secondly, the world is full of schemers and crooks Ė and Iím not talking about the car dealers. Unfortunately, the car industry is a giant target for money laundering and other criminal behaviour. Cars are very expensive and highly mobile, so they are very attractive targets for criminal enterprise.

Laundered or counterfeit money is a real problem for the car industry, as are forged cheques and the like. Unfortunately, professional criminals are much better at making fake pound notes than you or I are at spotting them. Same goes for cheques Ė would you really be able to spot a fake bankers draft if you were presented with one?

Inevitably, cars were purchased using illegal or invalid funds and insurance claims started mounting up. Once that started happening, it was equally inevitable that dealers would stop taking payments by cash or cheque. Today, some dealers refuse to take any cash at all, while others have very strict limits on how much they will accept (usually less than £1,000) and very strict handling procedures for any cash they do take. HMRC also supervises dealers very closely for any money laundering activities.
SO HOW DO I PAY A DEALER FOR MY NEW CAR?

Well, once you get past the pressure to take their finance, you generally have two payment options for paying cash at most dealerships:

ELECTRONIC TRANSFER

This is usually the preferred option. The dealer provides you with their bank details and you transfer them them money. Once the funds are safely in their account, you can collect your car.

If you have a great big bag of cash that you keep under your bed, you take it to the bank where their properly-trained staff can check to make sure the money is legitimate and then electronically transfer the funds to the dealer.

DEBIT OR CREDIT CARD

Most dealers will take debit card payment on the day you collect your car, while others may insist that itís done in advance (particularly if you are picking the car up on a weekend). Some will allow you to pay with a credit card, but they will almost certainly insist that you pay the merchant fees, which can be hundreds of pounds.

You will need to check with your bank that your account actually allows you to transfer the required amount, as most accounts will have a card limit.

CHEQUE PAYMENT

Some dealers will still take cheques, but regardless whether itís a bankers draft or personal cheque, you will have to wait for the cheque to clear before taking your car. This can be up to ten business days, which is usually undesirable to both buyer and seller, so itís generally better to use one of the other two payment methods.

A dealer will usually look at you with great suspicion if you insist on paying by cheque instead of getting the money transferred electronically.

SUMMARY

Very few legitimate businesses handle large amounts of cash anymore, and car dealers are no different. However, if your money is legal and legitimate, you should have no qualms about taking it to a bank and having it sent electronically to the dealership. You are still paying cash, but in a more secure and 21st century way.

REFERENCE LINKS
https://www.theaa.com/driving-advice/legal/car-repairs
https://www.thecarexpert.co.uk/paying-cash-for-a-car/
https://www.theaa.com/driving-advice/legal/car-repairs
https://www.thecarexpert.co.uk/paying-cash-for-a-car/

Please use our A-Z INDEX to navigate this site
This website is provided on a free basis to promote zero emission transport from renewable energy in Europe and Internationally. Copyright © Universal Smart Batteries and Climate Change Trust 2022. Solar Studios, BN271RF, United Kingdom. The name SmartNetô is a trademark.